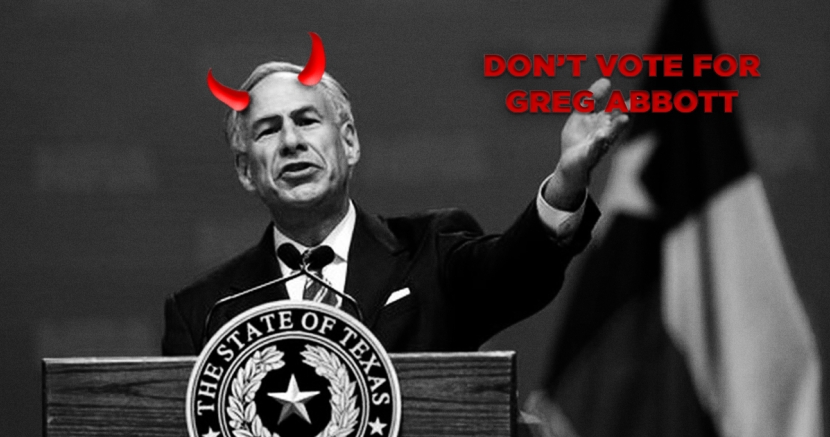 10 Reasons Not to Vote for Greg Abbott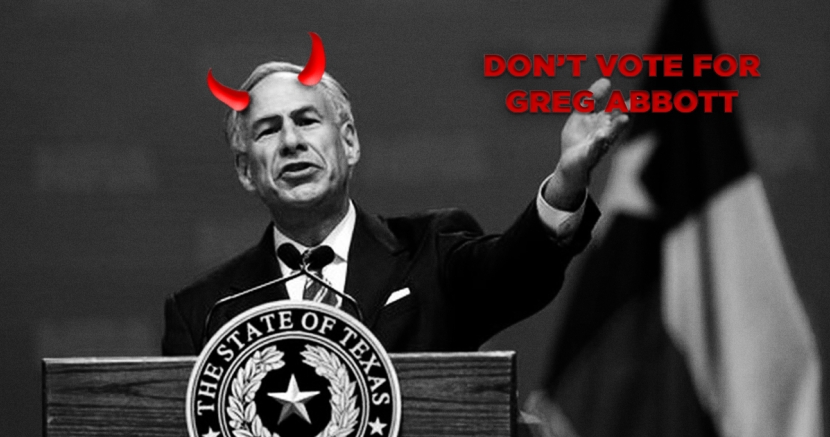 Hey Greg, your time is up.
Greg Abbott's time in office has been comprised of regressive racist, homophobic, xenophobic, and sexist policies sprinkled with corruption at every turn.
Abbott does not have what it takes to move Texas forward.

We've compiled a list of 10 reasons not to vote for Abbott, inspired by our former blogs and videos highlighting his horrific record as Texas governor (and there are a lot of them).
1. Abbott is a misogynist and wants to take away reproductive freedoms for women in Texas. 
2. Abbott does not want equality for LGBTQIA+ Texans. 
3. Abbott is not willing to do what it takes to keep our schools safe from gun violence.
4. Not only is Abbott anti-immigration, but he's also a straight-up racist.
5. Abbott does not think women deserve equal pay.
6. The man is corrupt.
7. Remember the terrible 2017 special session? Abbott was to blame for that.
8. Texas has the highest uninsured rates in the country and Abbott doesn't seem to care.
9. Abbott doesn't want you to vote and is not interested in maintaining the integrity of our elections.
10. Bottom Line: Abbott's years in office have not been good for Texas. There is a much better choice for governor on the ballot this year.
Abbott's corruption and extremely conservative positions do not align with the increasingly progressive values of Texans throughout the state.
Greg has got to go.