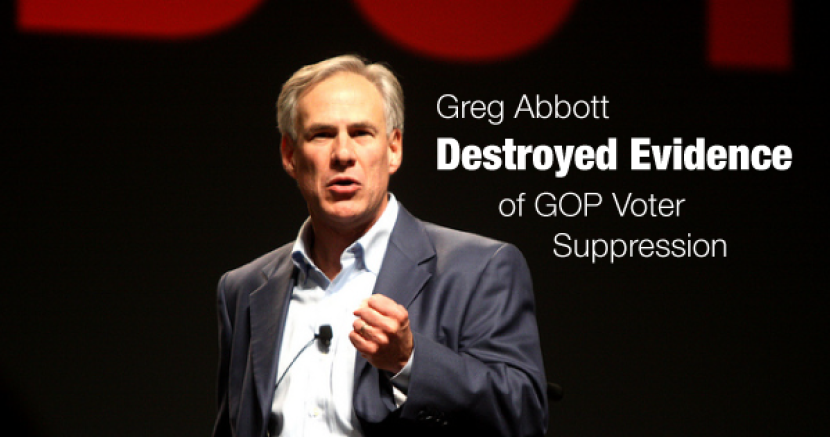 Greg Abbott Destroyed Evidence of Possible GOP Voter Suppression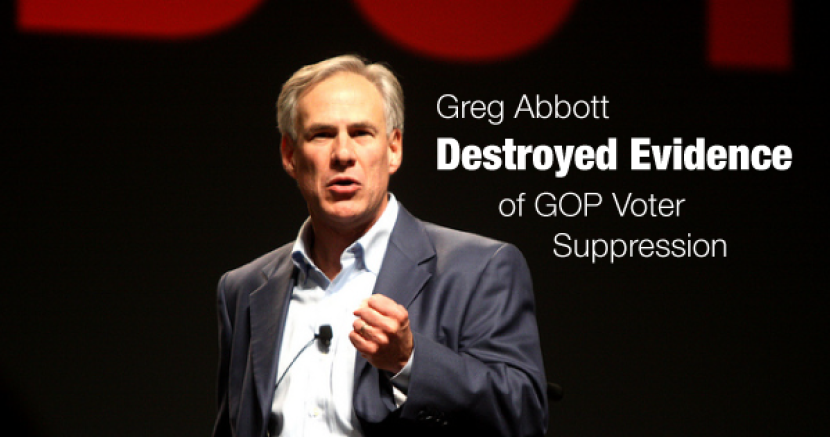 In 2005, Greg Abbott said that, "When the activities of even one person would undermine the electoral process, we will hold that person accountable."
It is time for Greg Abbott to be the one held accountable.
Last week, the Dallas Morning News released a thorough investigative report that found that:
Greg Abbott's office destroyed evidence of possible GOP voter suppression


 
The evidence was collected during an overzealous and unnecessary gun raid, carried out by Abbott's office, of a Houston-based, nonprofit voter registration group 
 

When pressed about potential selective targeting, Abbott's office said they do not "compile or keep statistics" about whether voter fraud cases referred to Abbott's office are investigated and ever determined to be instances of voter fraud
This is blatant abuse of power by Abbott. No wonder he's ducking the public every chance he gets.
Following up with the DMN story, all 12 Texas Democratic Congressional members requested the U.S. Department of Justice to investigate Abbott's actions.
The lengthy DMN piece requires full reading: "Abbott's Houston raid didn't end with arrests, but shut down voter drive." It ends with a damning account of Abbott's decision to destroy evidence of possible GOP voter suppression:
When Haver was interviewed by Abbott's office in late 2010, her attorney asked if Haver could get some folders returned to her. They'd been taken in the Houston raid and contained research Haver had done on possible irregularities in how GOP officials in Harris County were handling voter registration.

Haver told the attorney general's office that the research had no relationship to the Houston Votes investigation.

"We kept following up, and they kept giving us the runaround about getting it returned," she said recently.

In late 2013, Abbott's office asked judges in Harris and Travis counties for permission to destroy the records seized in the two raids. The request said records contained the names of people who were not suspects, partial Social Security numbers and forged voter registration applications.

When the attorney general's office received a green light from judges, Haver's research, which did not contain personal identifying information, was among the materials destroyed.