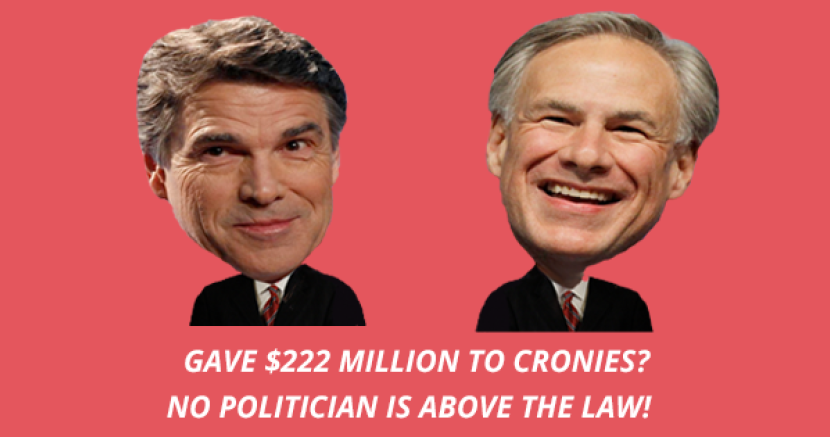 Perry and Abbott Allowed $222 million to Companies that Did Not Ask for It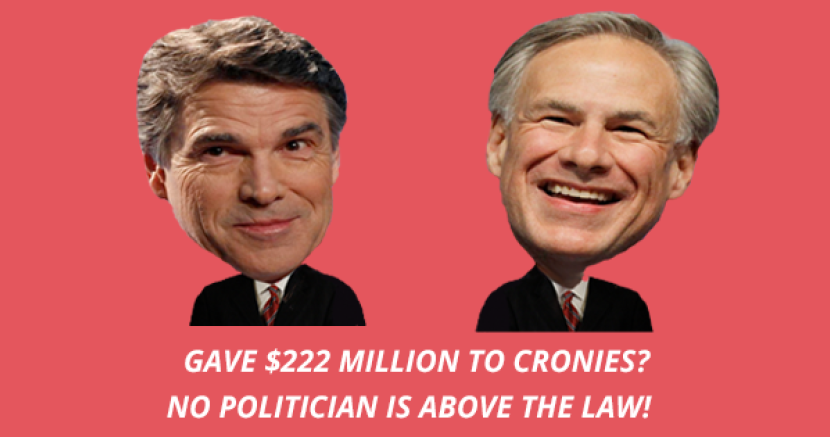 BREAKING: Today a state audit of the Texas Enterprise Fund revealed that $222 million in taxpayers funds went to companies that didn't even fill out an application.
The TEF, one of Governor Perry's most touted initiatives, was exposed for awarding nearly $222 million in no-strings-attached funds to business that didn't fill out an application for the money and were not required to use the funds for job creation.
This sounds a lot like the Cancer Research Fund scandal, which many say is the real reason Rick Perry threatened a local official which led to his current indictment.
So it shouldn't be surprising that we are seeing yet another Perry-Abbott piggy bank lacking oversight.
Glenn Smith, Director of Progress Texas PAC, said:
"State law requires the Attorney General to review state expenditures like those from the Texas Enterprise Fund. As with the Cancer Research Fund scandal, Attorney General Greg Abbott failed in his oversight. State law gives the Attorney General the authority to recover  funds such as those obtained from the TEF without legal application or authorization. Abbott, of course, has ignored that law and done nothing to protect Texas taxpayers from the corruption that plagues state government at all levels. Once again, Greg Abbott is like the bad cop, paid to look the other way to corruption in state government."
The Houston Chronicle reports that:
"More than one in 10 awards reviewed by the auditors allowed businesses to draw down the full amount of their grants before reaching the job-creation goals they had pledged. The inadequate oversight means the state gave out awards to entities without proper controls, and failed to retrieve millions in taxpayer dollars from failed businesses."
The Governor's office has clearly shown a tremendous lack of regard for tax-payer's money, and Attorney General Abbott has yet again turned a blind eye.