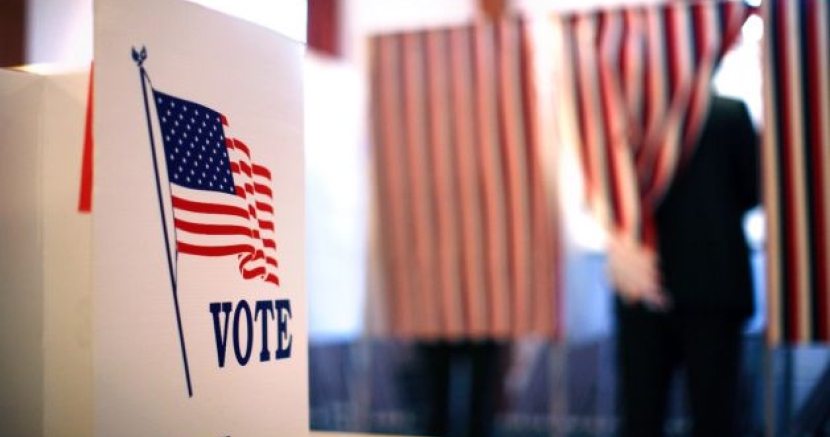 Court Strikes Down Voter ID As A Poll Tax - So Greg Abbott Vows To Defend It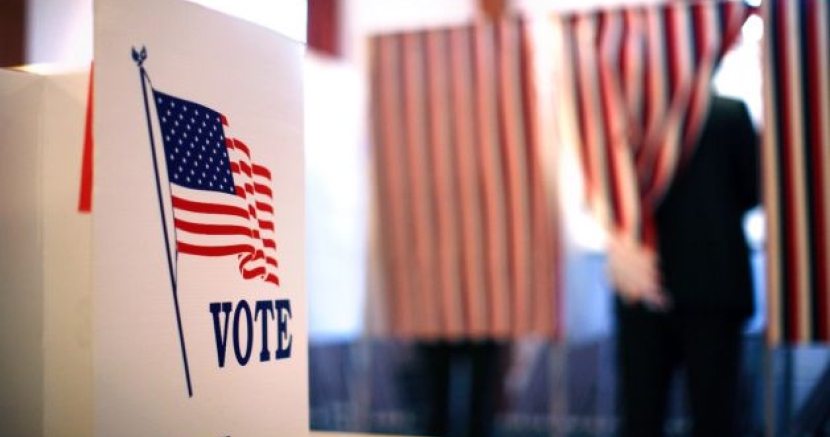 Greg Abbott is going to court to defend a poll tax - just one more reason why your vote this election could make a difference.
Yesterday, a United States federal district court judge ruled that Texas' voter ID law is unconstitutional because it violates the Voting Rights Act. Furthermore, the court found that the costs required to follow the law constitute a poll tax. From the 147-page ruling by U.S. District Judge Nelva Gonzales Ramos of the Southern District Court of Texas:
The Court holds that SB 14 creates an unconstitutional burden on the right to vote, has an impermissible discriminatory effect against Hispanics and African-Americans, and was imposed with an unconstitutional discriminatory purpose. The Court further holds that SB 14 constitutes an unconstitutional poll tax.
The voter ID law is temporarily blocked - but that may not last for long. 
Following the ruling, Abbott immediately announced he would appeal the decision to the hyper-conservative 5th Circuit Court of Appeals. If Greg Abbott prevails with the very conservative 5th Circuit, as many expect he will, the voter ID poll tax would remain in place for the start of Texas' early voting on Monday, October 20.
Why This Court Ruling on Texas' Voter ID Law Is Different Than Any Other Before
In her 147-page ruling, Judge Ramos thoroughly dismantles the GOP argument for the law. The arguments she laid out, as well as evidence presented in court by those opposing the law, could prove to be enough for the United States Supreme Court - which will almost certainly have the final say - to ultimately declare the law unconstitutional. 
Key things to know about her ruling:
The case is a successful challenge to a voter ID law based on Section 2 of the Voting Rights Act. That's important because another part of the Voting Rights Act, Section 4, was recently struck down by the Supreme Court, which is what allowed Texas' voter ID law to go into effect in the first place. A successful challenge based on Section 2 of the law is an important step forward in the fight for voting rights here in Texas, and across the country. From the ruling:


SB 14 does not disproportionately impact African-Americans and Hispanics by mere chance. Rather, it does so by its interaction with the vestiges of past and current racial discrimination. SB 14 results in the denial or abridgement of the right of African-Americans and Latinos to vote on account of their race, color, or membership in a language minority group in violation of Section 2 of the Voting Rights Act. (p. 125)

The fact that the voter ID law is a poll tax is very important. From the ruling:


The fact that a voter without an approved form of SB 14 ID and without a birth certificate, in order to vote, must pay a fee to receive a certified copy of his or her birth certificate, which is functionally essential for an EIC, violates the 24th Amendment as an impermissible poll tax or "other tax." It also violates the 14th Amendment by making the "payment of any fee . . . an electoral standard." (p. 139)

According to the evidence presented by Abbott and the state of Texas, there were only 2 convictions based on in-person voter impersonation fraud - the kind of voting irregularity the voter ID law would theoretically address - in the decade before the law went into effect. Meanwhile, 11 witnesses testified directly about how voter ID disenfranchised them, all in less than a year since it's been in place.
 
The ruling carefully explains why this case is distinctly different than rulings regarding challenges to 6 other voter ID laws in Indiana, Georgia, Tennessee, Wisconsin, Pennsylvania, New Mexico - demonstrating why Texas' law is uniquely illegal.
 
The court found that Texas Republicans intentionally discriminated against African-Americans and Hispanics. From the ruling:


This Court concludes that the evidence in the record demonstrates that proponents of SB 14 within the 82nd Texas Legislature were motivated, at the very least in part, because of and not merely in spite of the voter ID law's detrimental effects on the African-American and Hispanic electorate. As such, SB 14 violates the VRA as well as the 14th and 15th Amendments to the Unites States Constitution. (p. 134)