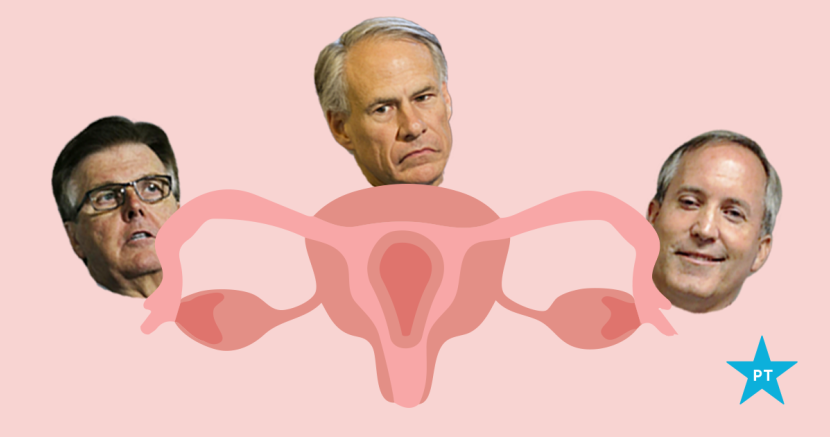 Texas GOP Get Back to Basics: Shaming Women with Fetal Burial Laws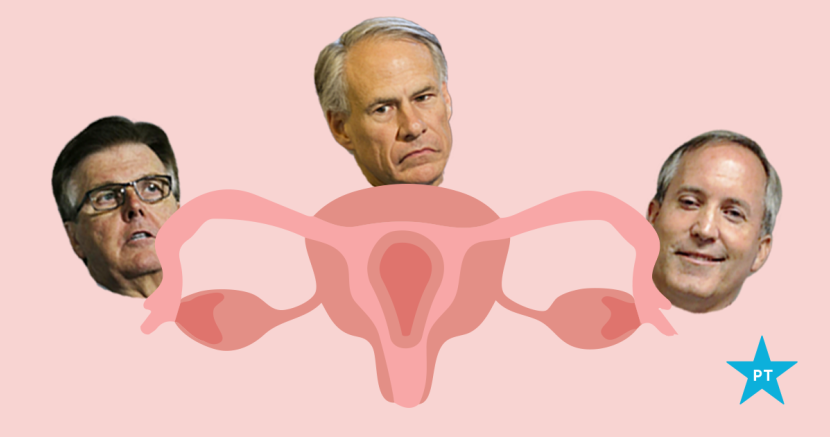 Texas Republicans want to control Texans' uteruses and shame women by forcing them to bury or cremate fetal tissue.
In one of their latest efforts to shame women and infringe on Texans' right to control their bodies and end a pregnancy, Texas GOP lawmakers are fighting to force health providers to cremate or bury fetal tissue.
Senate Bill 8, a law passed during the 2017 legislative session, has a provision forcing health care facilities to bury or cremate any fetal tissue from abortions, miscarriages or treatments for ectopic pregnancy, regardless of a patient's personal wishes or beliefs.

In a temporary ruling in January, Federal District Judge David Ezra blocked the law. Ezra said the attorneys for the Center for Reproductive Rights, who represented the plaintiffs, showed evidence that the fetal burial law would infringe on women's right to an abortion and that medical providers would have a difficult time following through with the law, which could lead to fines.
In July, the court heard arguments for the case. During the weeklong trial, the plaintiffs argued that the law is offensive and unnecessary. They also said that Senate Bill 8 burdens patients' right to freedom of speech and religion as well as their access to health care.
Unfortunately, this is not the first time Texas Republicans have tried to get something like this on the books. In 2017, a U.S. District Judge struck down a similar rule implemented by the Texas Department of State Health Services under the direction of Governor Greg Abbott.
The fetal burial law is cruel and designed to shame women.
The fetal burial law is just another medically unnecessary mandate from anti-abortion extremists who want to push abortion care out of reach for all women.
Senate Bill 8 is part of an overall strategy to shut down clinics and put abortion out of reach. The only real purpose of the law would be to shame women in an attempt to keep them from seeking abortions.
During the trial, Texas House Rep. Donna Howard's daughter Blake Howard Norton testified against the bill, discussing her painful experience at Seton Medical Center Austin. After a miscarriage, Norton was required to follow Seton's policy of burying the fetal tissue in a shared grave. Norton said the forced fetal burial left her "shocked, upset, confused."
"[The Seton policy] pigeonholed me into a position of needing to define this experience in a way that is incongruent with my value system," Norton said during her testimony. "This meant making forced choices based on someone else's thoughts on what this process was supposed to look like."
What would implementation look like?
In addition to this law being extremely intrusive and inappropriate, it would be extremely costly and hard to follow through with.
Currently, medical tissue is handled by professionals in accordance with state law to ensure fetal tissue is handled respectfully and safely. Medical staff work with each woman on a case-by-case basis to ensure all her questions are answered.
This law would end that by requiring that every abortion and miscarriage result in burial or cremation.
Ezra did not seem convinced from the trial that the state had an adequate plan to ensure providers could meet the requirements of the law. If they were unable to meet the demands, they would be fined and potentially shut down due to costs. Following more than a decade of laws and restrictions passed by Republicans aimed at shuttering clinics, accessing an abortion in Texas is already exceedingly difficult for many people.
The Texas GOP's crusade against abortion is also wasting taxpayer dollars.
In addition to their efforts to shame women and force them to bury fetal tissue, Texas GOP lawmakers are wasting taxpayer dollars on fake anti-abortion experts and fake clinics.
Indicted Texas Attorney General Ken Paxton has paid $500,000 in taxpayer dollars to fake experts and anti-abortion activists who spout anti-abortion rhetoric, but have no real facts to back them up.