Blake Farenthold, Greg Abbott and the mess in Texas' 27th Congressional District
WTF Explainer: Let's try and clear up what the heck is happening in CD 27
Suspending state election law, Governor Greg Abbott called a special election in a congressional district ruled unconstitutional by a federal court to finish the term of a Republican congressman who resigned after using taxpayer dollars for a sexual harassment hush payment.
Got all that?
Let's try and clear up what the heck is happening.

Why a special election?
In late 2017 it was uncovered that Texas Republican Rep. Blake Farenthold used $84,000 in taxpayer dollars to settle a sexual harassment claim brought by a former employee. Under pressure to repay the $84,000 and an expanding ethics probe, Farenthold, who had planned to serve the remainder of his term, announced his resignation in early April 2018.

Governor Greg Abbott responded by calling for a special election to install a representative for a few months, even though a primary election for Farenthold's seat was already underway.
The catch is: state law provides that — barring an emergency — special elections can only be held on uniform election dates, and the next uniform election date is November 6th. No problem, Abbott got the green light from indicted Texas AG Ken Paxton to suspend state law and call for a special election anyways. Abbott used Hurricane Harvey relief as his "emergency" justification. And while that might seem prudent on its face, as Erica Greider explains in the Houston Chronicle, Abbott is hardly acting out an "altruistic concern the Texans who live in this district."
"Disaster recovery should be a priority for all the members of our state's Congressional delegation, regardless — but the 27th Congressional District, in particular, could use a representative who is focused on this issue.

With that said, the outcome of a special election is hard to predict. The Texans who actually vote in this district could easily end up electing someone like, say, Farenthold, who announced his decision to retire from Congress after the Republican Party of Texas sued the secretary of state in order to block him from appearing on this year's primary ballot.

The counties — still struggling to recover from the storm — have now been tasked with administering a special election in June, in addition to the local elections that are currently underway and the primary runoffs next month."
 

Who's running in this special election?
Nine candidates have filed for the June 30 special election. The election will not have a primary, and all 9 candidates for all parties will be on the ballot together.

Making things even more interesting, if no candidate gets more than 50% — more than likely with nine candidates on the ballot — a runoff will be held in September.

That means that voters in CD 27 will vote in a primary runoff election for the November 6th general election on May 22nd, a special election on June 30th, another potential runoff for that the special election in September, and then in a general election on November 6th — all for the same congressional seat with different candidates on the ballot.
No worries, that totally won't be confusing to voters.
Four of the nine candidates running in the special election for CD 27 are also running in the May 22nd primary runoff. Raul (Roy) Barrera (D), Eric Holguin (D), Bech Bruun (R), and Michael Cloud (R) will be on the ballot in the May 22nd runoff and the June 30th special election, where they'll be joined on the ballot by Mike Westergren (D), Marty Perez (R), Daniel Tinus (Lib), Judith Cutright, and Chris Suprun.
Election Day: June 30th Special Election
Early Vote: June 13th - 26th

Is CD 27 an unconstitutionally drawn district?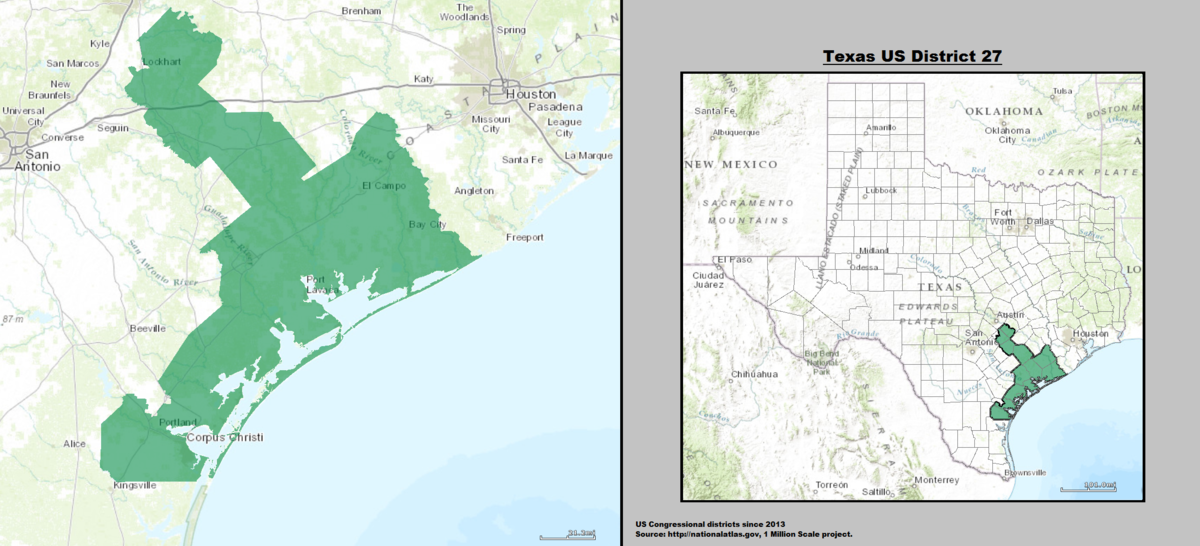 Federal courts have found that CD 27 violates the U.S. Constitution and the federal Voting Rights Act because Latinos in the district were "intentionally deprived of their opportunity to elect a candidate of their choice" by the Republican-controlled Texas Legislature. The U.S. Supreme Court is currently considering the constitutionality of CD 27 as part of a larger Texas racial gerrymandering case. The Court will rule on that case this summer, which could further complicate the contours of CD 27 and all those elections outlined above.
As currently drawn, the district is comfortably red with a 2018 Partisan Voting Index (PVI) of R+13. PVI is a measurement of how strongly a US congressional district or state leans toward the Democratic or Republican Party according to The Cook Political Report.
A comparison of this special election to seven others across the country this year puts this race a bit outside striking range and most likely will remain with the GOP. However, if a Democrat can sneak into a runoff it will be an election to watch in September.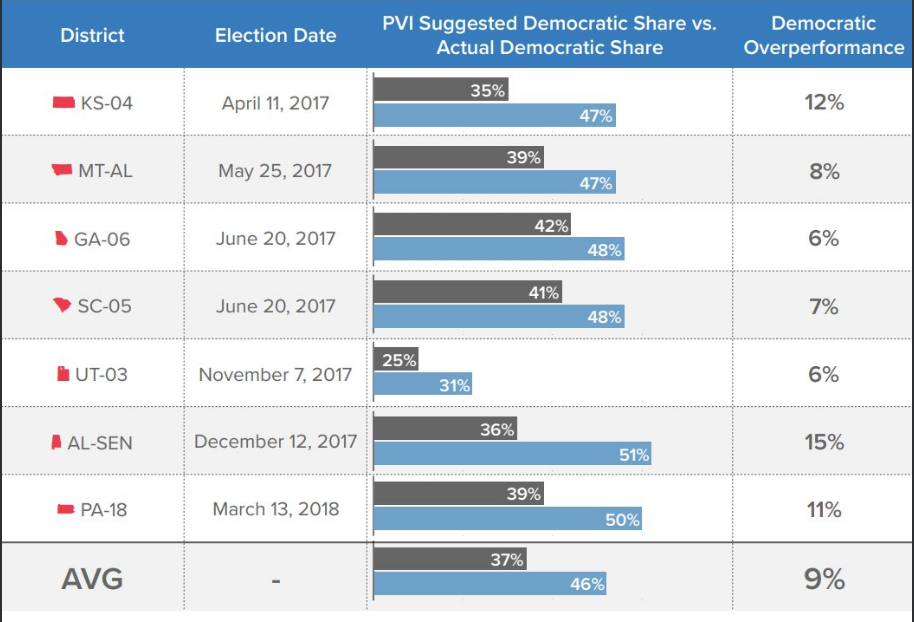 DONATE
Your donation supports our media and helps us keep it free of ads and paywalls.