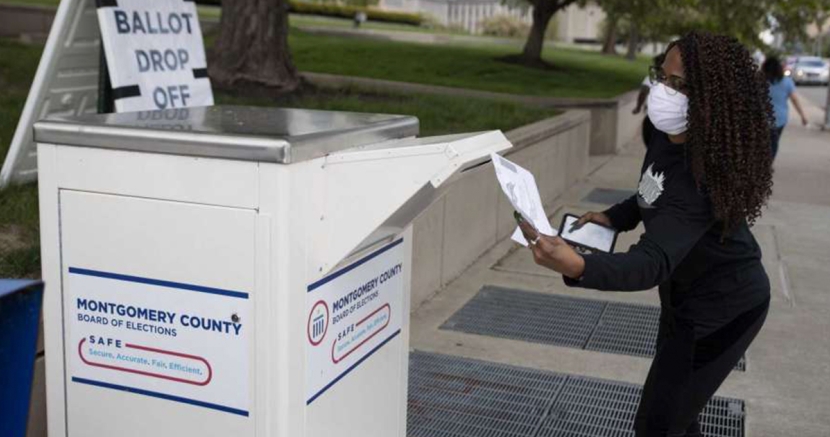 Megan Jelinger / AFP Via Getty Images
Lessons Learned: Texas must do more to protect voting rights in November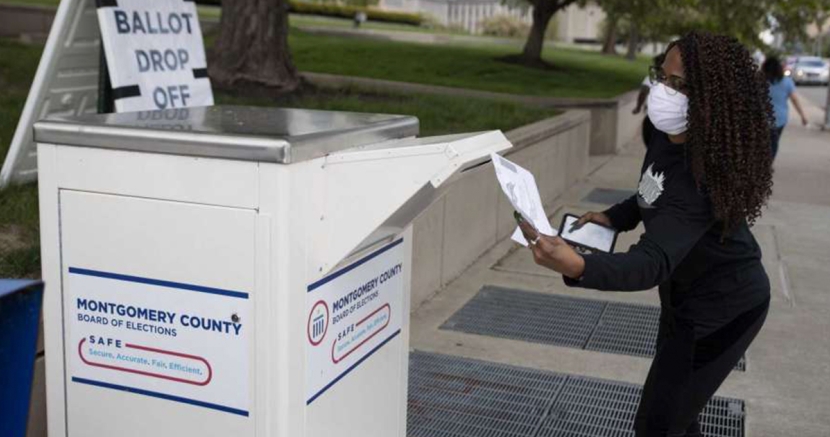 Megan Jelinger / AFP Via Getty Images
The July 2020 primary runoff revealed problems with our voting system that must be addressed before the general election.
There were many things about the primary runoffs that Texans should be proud of. In addition to record-breaking turnout numbers, Texans elected a slew of progressive candidates throughout the state. The election proved once again that Texas is a battleground, and progressives are fired up and ready to vote in November. 
Unfortunately, the election was not without its flaws. For months before early voting, Texans called on lawmakers to expand access to vote-by-mail, but they refused. Even though there were some safety measures at polling places, Gov. Greg Abbott still refused to require masks. Some counties even ended up closing down voting locations due to a lack of poll workers, and for the Texans that were eligible to vote by mail, many either didn't receive their mail-in ballots in time, or were given incomplete ballots.
As for the voters who contracted COVID-19 after the vote-by-mail application deadline, they had to jump through a number of hoops in order to vote while also suffering from a deadly disease. This blatant voter suppression was so bad, it prompted a lawsuit against the State of Texas from the Texas Civil Rights Project:
BREAKING: We're suing the State of Texas on behalf of our clients who tested positive for COVID-19 after the deadline to request a mail-in ballot.

Now the state is forcing them to choose: Give up your right to vote or break quarantine. #txvotingcrisis https://t.co/vV48TQavDR

— Texas Civil Rights Project (@TXCivilRights) July 14, 2020
It's no secret that Texas Republicans are actively trying to suppress the vote. They're scared of what will happen when Texans come together and use our voice at the ballot box. This election was a testament to the power of the progressive coalition here in Texas. Even in the midst of a global pandemic, with GOP voter suppression tactics at every turn, we voted in record numbers! It's clear Texans are ready for change. 
It's not going to be easy, but we must anticipate these suppressive moves from the Texas GOP and work to eliminate as many barriers to voting as possible before the November election. It's scary to admit, but currently, Texas is not prepared for the massive voter turnout we're expecting to see in the general election. 
So what can we as individuals do to make things better?
1. Continue to fight for expanded vote by mail. Though we were not successful before the July election, the state could still expand mail-in voting for the general election. We're not giving up on this fight, and neither should you! If you haven't already, please sign our vote by mail petition.
2. Educate others about the process of voting by mail, who qualifies, how to fill out the application, and when the deadline is for the November election. Even if you don't qualify, others may and not realize it. We must loop in as many Texans as possible. The deadline to apply for a mail-in ballot for the November election is October 23rd.
3. Vote early. This may seem simple, but it's so important that Texans vote as early as possible so that Election Day is more manageable for poll workers and for those who do end up going out to vote in person on November 3rd. Early voting for the general election begins October 19th and ends October 30th.
4. Wear a mask, practice social distancing, and bring hand sanitizer when it's time to vote. This virus is not going anywhere any time soon, and if we're still forced to vote in person in November, we must be as safe as possible. Here's a guide we published on how to vote safely during a pandemic.
5. Pester your county election officials. Though we cannot depend on our Republican lawmakers to protect the vote, county election officials should be doing everything they can to ensure all Texans can vote come Election Day. If you have questions or concerns, reach out to them. If they're doing something wrong, tell them. Now is not the time to grin and bear it. Now is the time to air grievances so that come Election Day, they'll have already been dealt with.
6. Register to vote if you're not already registered. If you are registered, then tell those around you to do the same! The deadline to register to vote for the November election is October 5th.
7. Stay informed and keep those around you informed. For information about how to vote, where to vote, election deadlines, and more, visit GoVoteTexas.org.
8. Verify your polling place. Because of COVID-19, a lot of polling places changed for the runoff and are likely to do so by November. Those locations should be published by early October, be sure to check with your county clerk for a complete list.
We must learn from the primary runoff election, and use it to inform how we prepare for November. Voting is our fundamental right, and Republicans can no longer get away with silencing Texans. Now is the time to fight so that come Election Day, we can continue to create change by electing progressives to office.