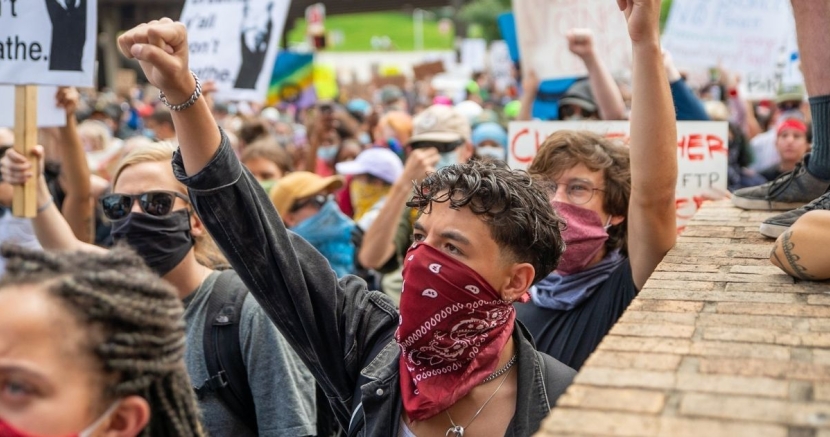 Young progressives are the key to flipping Texas. Here's how to win us over.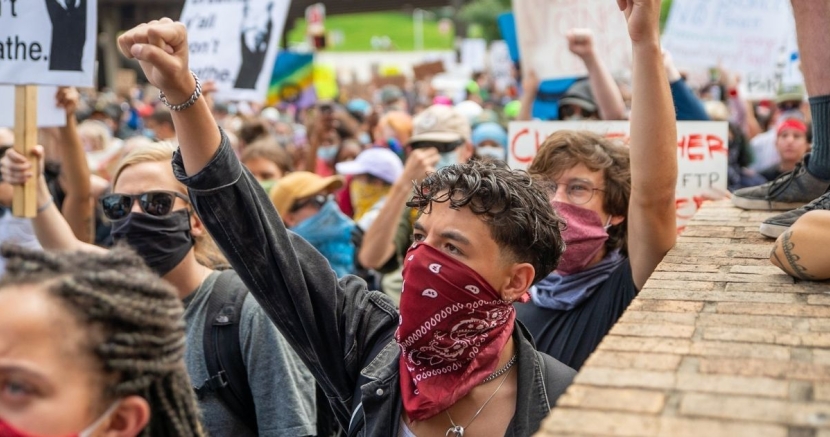 Young people won't show up for you unless you show up for them.
This November, for the first time in decades, Texas has the potential to flip blue. With Biden neck-and-neck with Trump, and down ballot races for Congress and the Texas House extremely competitive, we need to pull out all the stops to take the state away from Republican control. That means investing in a group with historically low turnout: young voters. 
The youth vote in Texas is a vicious cycle – campaigns don't invest in young people because young people don't turn out, so young people stay home when they don't see a candidate who cares about them. If we want to turn Texas blue, candidates up and down the ballot need to break out of the cycle and invest in young Texans. 
Young progressives are the key to flipping Texas! Here's what campaigns need to do to capture the crucial youth vote. 
Listen to us.
Generation Z has grown up through the major crises of the 21st century: the War on Terror, the 2008 recession, and now, the COVID-19 pandemic. That means that our generation has unique perspectives on the problems facing our country and unique solutions to help fix them.
From March for Our Lives to the Sunrise Movement, youth-led organizations across the country are fighting for the change that's been needed for a long time. A majority of young Texans voting Democrat supported progressive candidates in the 2020 primary, and more than any age group, young Texans care more about a candidate's policy positions than their personality. We are a uniquely issue-based voting bloc, and we have strong opinions on how to solve the major issues facing our generation. 
Winning the youth vote in Texas means embracing progressive policies that reflect Texas values, like LGBTQIA+ equality, health care access for all, saving the environment, and protecting immigrants. Candidates can't just expect Texas youth to "fall in line," because we know that these positions are too important to sacrifice. The future of our communities depends on it.
Young voters deserve to be taken seriously, not taken for granted. 
Meet us where we're at.
It's a common misconception that young people don't vote because they're apathetic or lazy. But that can't be further from the truth. The number of young people voting rises every year, and 77% of young voters are motivated to turn out this November.
Instead, structural barriers to voting often decrease youth turnout in Texas, and that's by design. Our complicated voter registration system makes registering harder for young people who move from place to place. Texas also doesn't allow student IDs to be used for voting, which is another barrier for young Texans who may not have a driver's license. 
On top of the challenges of being a full-time student or working young adult, many young people don't have the time and resources to devote to learning about all their candidates or getting their registration updated. That's why it's so important for candidates to come to us.
As of February, 66% of young Texas voters hadn't heard from a single political campaign this cycle. The numbers are even higher for young Latino voters. Meeting young voters where they're at, whether online or in-person, is necessary if you want young voters to turn out for you.
Outreach on campuses is crucial, especially at community colleges and HBCUs. Reaching young people on platforms like TikTok can also show that a campaign cares about young voters, something that we aren't used to seeing. Even just registering young people to vote, a complicated process for many new voters, goes a long way in increasing voter turnout. 
It also means working with and amplifying young people who are already doing the work in their communities, both during and outside of the traditional campaign cycle. Candidates must show that they care about the issues facing young communities, from police brutality to environmental justice. Otherwise, young voters will see right through the B.S. 
Work with us. 
While Gen Z outreach is absolutely an essential part of a winning campaign, no one knows better how to connect with young Texans than other young Texans. Generation Z is older than you may think -- the oldest among us graduated college a few years ago. That means we're already in the workforce and ready for campaigns to hire us. 
When young people are passionate about a cause or candidate, our power is unmatched. The Beto O'Rourke campaign, which came closer than any other to winning a statewide office in Texas, capitalized on youth energy to propel him to a near-victory. The campaign hired over 200 paid student workers, on top of the young graduates working on his campaign staff. 
In South Texas, young progressives are pushing the region further to the left as the people-powered campaigns of Jessica Cisneros and Sara Stapelton-Barrera saw unmatched enthusiasm from young voters. 
Young campaign staffers can help a candidate harness the power of energized young volunteers and connect with young voters through community outreach. No one knows social media better than Gen Z, and hiring young social media coordinators can transform a campaign. Gen Z is also the most diverse generation, and bringing in young voters from all backgrounds can give candidates important perspectives on issues facing Texans. 
However, it's crucial not to use our youth as an excuse to treat young campaign workers as less valuable than older staffers. Interns and campaign staff all deserve a living wage, so that all young people, no matter their background or education level, have a chance to be a part of something great. 
For too long, young people, especially young progressives, have felt locked out and excluded from politics. It's time for that to change. If we want to flip Texas blue, we need to invest in the youth vote. 
Don't expect young people to show up for you unless you show up for them.