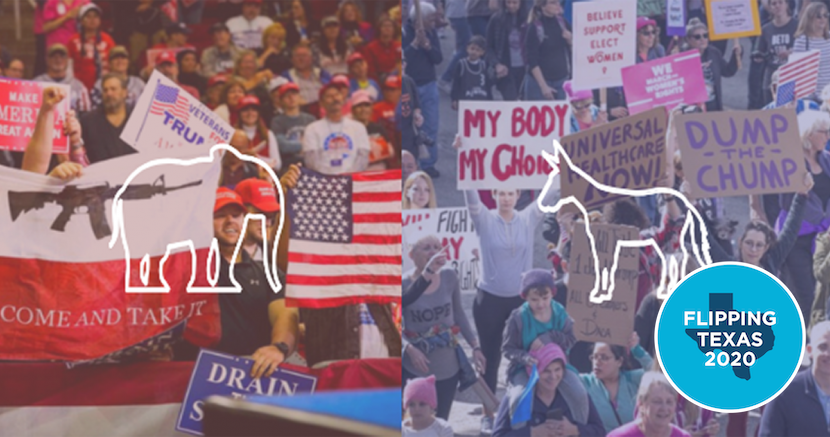 Texas Republicans have been losing Congressional and Legislative seats since 2014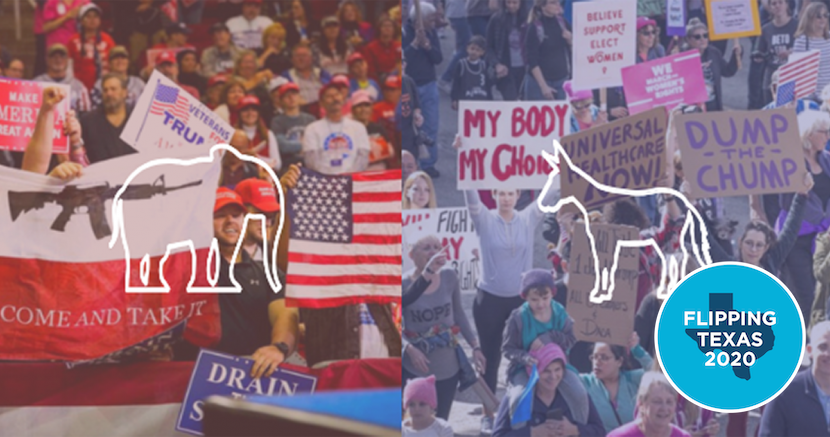 Republicans peaked in 2014, and Texas Democrats have been gaining seats ever since.
It's not unusual that we'll get a call from a reporter asking if Texas is really a battleground state and if we can offer any data to support the claim. This isn't new for us and we've been talking about it since 2017.  
It's important to point out that the 2018 midterm election was not just about Beto O'Rourke, but it was the latest in a trendline that has been ticking upward in favor of Democrats since 2004. 
It might be hard to believe, but numbers don't lie. Texas Republicans have not gained any seats in Congress or the Texas House since 2014.
The Numbers 
Texas House of Representatives 
2016: Texas Democrats flip 5 seats
2018: Texas Democrats flip 12 seats
 
U.S. Congress
2016: Texas seats remain even 
2018: Texas Democrats flip 2 seats 
 
Looking at the numbers in the state legislature, Democrats have won a combined 17 seats in the past two election cycles: five in 2016 and 12 in 2018. In Congress, things were even in 2016 and then Democrats picked up two seats in 2018.
As for the Texas Senate, apart from a fluke election in 2017 where a Republican picked up a safe Democratic seat (which is up in 2020), Democrats picked up two seats in 2018 resulting in a net gain of one overall.
Heading into 2020, the Democratic Congressional Campaign Committee has already targeted a number of seats in Texas as have Legislative Democrats.
Texas is a battleground state! But don't take my word for it, just look at the numbers.