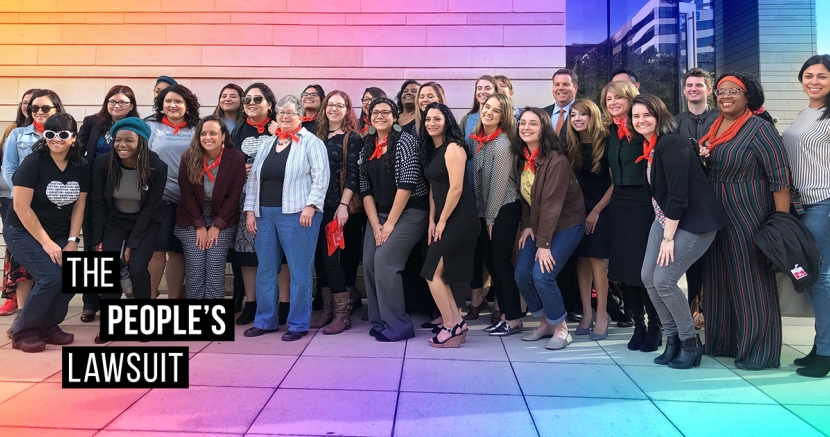 Texas abortion advocates ban together for the People's Lawsuit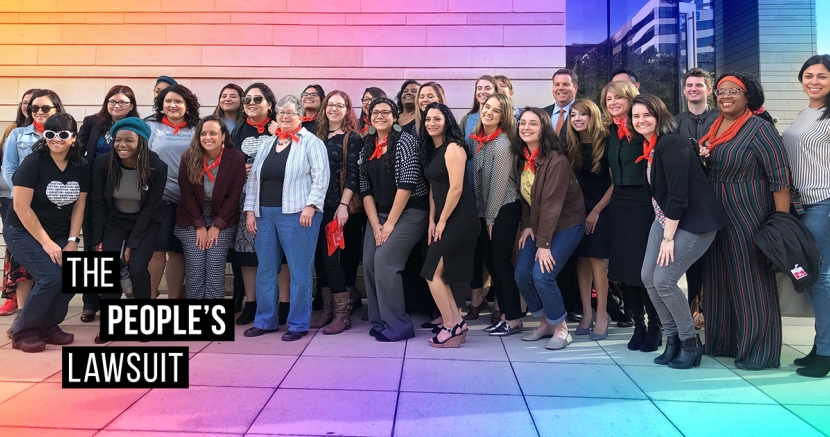 The lawsuit brings together Texans from across the state to fight for abortion access for all.
Texans have joined together to challenge the state's long-standing and burdensome abortion restrictions. And on the anniversary of Roe v Wade, the fight is even more pressing.
In Whole Woman's Health Alliance v. Paxton, partners including Whole Woman's Health Alliance, The Afiya Center, Fund Texas Choice, Lilith Fund, Texas Equal Access Fund (TEA Fund), West Fund, and Dr. Bhavik Kumar are challenging several categories of unconstitutional laws and abortion restrictions currently in force in Texas.
The current laws in Texas, including state-mandated misinformation, mandatory delays, forced sonograms, and other restrictions force Texans to delay their health care, according to NARAL Pro-Choice Texas. These laws also disproportionately affect marginalized Texans, including people of color, those who live in rural areas, immigrants, and other groups.  
The January hearing in Austin was called over the state's claims that the case should be dismissed. Both sides were heard, and now the plaintiffs are waiting for a decision on whether they have standing and if the state's motions have any merit.
"Our lawyers did an excellent job proving that we deserve to be in this case and there's a lot of really rich standing," said Amanda Williams, executive director of the Lilith Fund. "There's still a lot of details to reveal about the experiences of people seeking abortion care in Texas and we're well suited to do that."
The plaintiffs of the People's Lawsuit represent a diverse group of interests. From abortion care providers to clinics, funds, and advocates, all of the organizations have one thing in mind: Texans.
"We are representing the people, the people that we serve and those most marginalized in our communities," said Kamyon Conner, executive director of DFW-based TEA Fund. "I am so glad to be a part of a lawsuit that could make it easier for people in Texas to access abortion."
During the hearing, supporters of the lawsuit filled the courtroom to the point of standing room only.
"It shows our power and it shows our unity and our sense of community," Conner said. "It means that we are a force to be reckoned with and we don't stop."
While the hearing is over, the battle for abortion access in Texas continues.
"It's going to be a long battle," Williams said. "These laws are laws that have been in statute for years and years and years, but that doesn't make them right. That's what our lawyers drove home today. Just because they've been around for a long time, doesn't make them any less terrible and any less burdensome. We're here to prove that... it's just going to take time."
The People's Lawsuit is for the people of Texas. To keep up to date with the court case and join the fight, visit peopleslawsuittx.org.