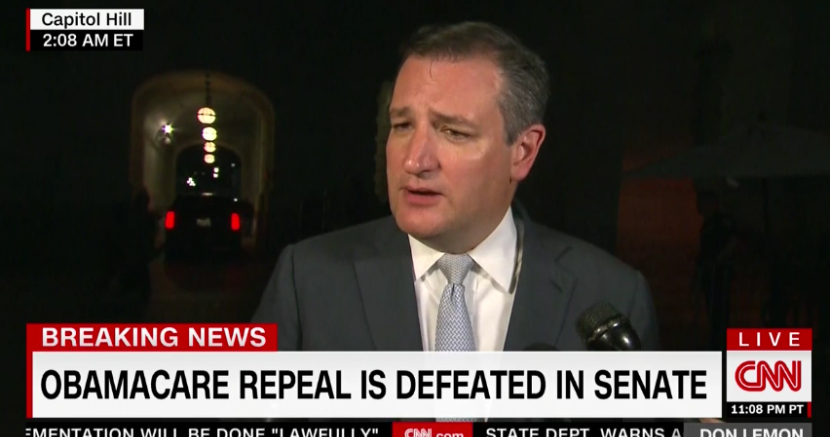 Ted Cruz Meets Betrayal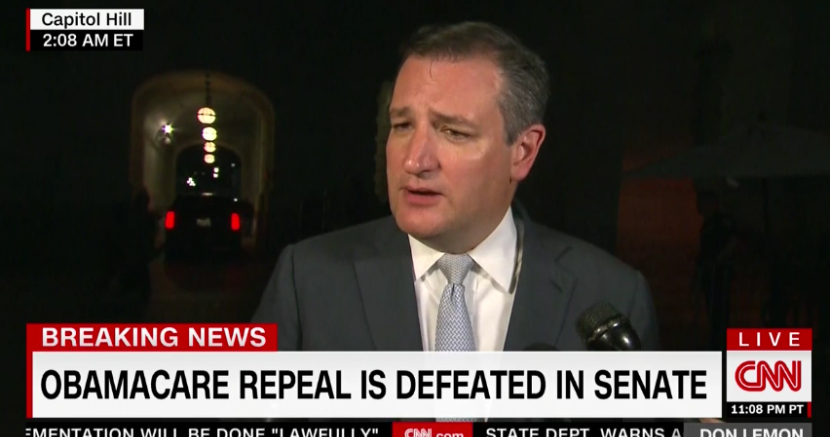 Betrayal is when you represent the state with the highest rate of uninsured in the nation
Oh, this is awkward: Betrayal says it's already met Ted.
After the latest attempt to repeal the Affordable Care Act went down in flames, Ted Cruz went before the cameras and talked about betrayal.
But that's not what betrayal looks like.
Betrayal is when you represent the state with the highest rate of uninsured in the nation, of which the Affordable Care Act has been an enormous relief, and you try to do everything you can to reverse that progress. That's betrayal, Senator.
Sign our petition and send Ted Cruz a message: We Won't Go Back.
Politicians like Ted Cruz have thrown their own constituents under the bus, or in this case off of healthcare with no plan to bring them back, because of blind opposition to anything with Obama's name on it. And when Cruz offered his own health care alternative it was deemed so bad that even the insurance industry called it "unworkable in any form." Ouch.
Maybe that's why the only time Ted Cruz seems to interact with the grassroots is when he crosses the street from another meeting. His only town halls appear to be invitation-only ticketed events, and his office doesn't answer the phones.
Activist groups have invited him to speak and held "with or without him" events in Dallas and Houston (they ended up being without him, of course).
If Ted Cruz really feels so betrayed...maybe the problem isn't the legislation.
The problem is Ted.