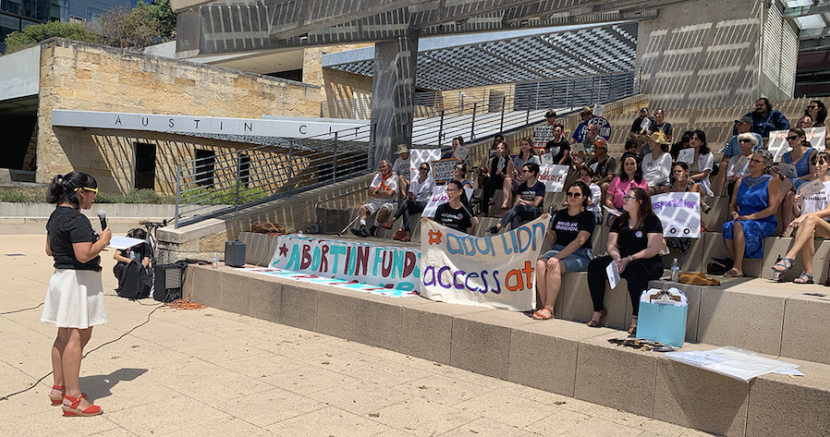 What equitable abortion access would mean for Texans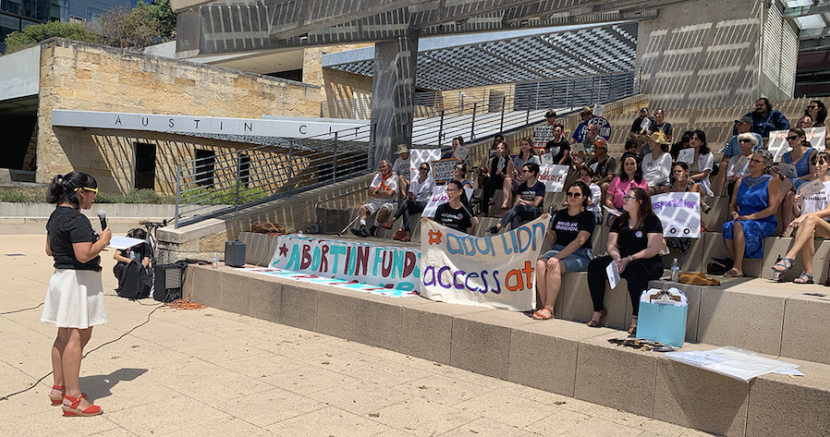 Austin City Council may become the first in the nation to support equitable abortion access with budget allocation.
Imagine a state where local governments work to ensure equitable abortion access, building bridges over current barriers like economics, race, lodging, childcare, transportation, and so much more. 
Austin has an opportunity to do just that. 
NARAL Pro-Choice Texas, the Lilith Fund for Reproductive Equity, and a host of other Texas abortion advocates and community members rallied at Austin City Hall on Thursday to call for elected officials to take a stand for more equitable abortion access. 
HAPPENING NOW: It's time for Texas to have equitable abortion access!

We support #AbortionAccessATX & funding practical support to help those in our community navigate these barriers when accessing care:⁰
Lodging
Transportation
Childcare
& more#ATX #txlege pic.twitter.com/eZsK3QB85z

— Progress Texas (@ProgressTX) August 22, 2019
Texas has multiple abortion restrictions on the books that create real obstacles for people who need access to abortion care. 
"Just in the past six years, the number of clinics has been cut in half, forcing people seeking abortion care to travel," said Aimee Arrambide, executive director of NARAL Pro-Choice Texas. "Those who don't have access to navigate these barriers go without care." 
For low-income Texans who also struggle to pay for transportation and lodging, deciding to have an abortion sometimes means choosing between their health care or other basic needs, like rent or putting food on the table. When people struggle to obtain the practical support they need to get to a clinic, it can delay their appointment or push safe abortion care out of reach altogether. 
All Texans deserve equitable and timely access to abortion care, no matter their income. 
Through a budget line item for 2020, Austin City Council members can create practical support funding that will ensure transportation, lodging, childcare, doulas, and emotional support are not barriers for Austinites needing an abortion. 
As Austin continues to grow, we need the city to take proactive action to ensure equitable access to the full range of healthcare, and that includes abortion. 
Then, we need other cities to follow suit.
At a time when abortion care is under attack at the national, state and municipal level, Texans are fighting back. Our battleground state supports legal abortion access, and now it's time to make equitable access a reality.