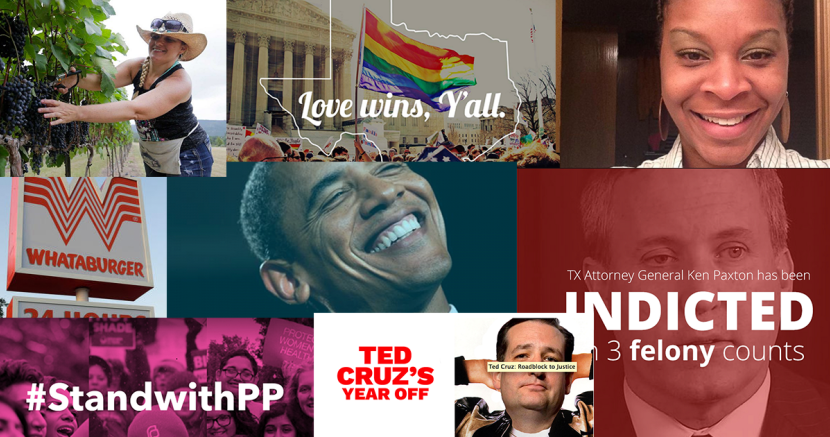 Top Ten Stories from a Long Texas Summer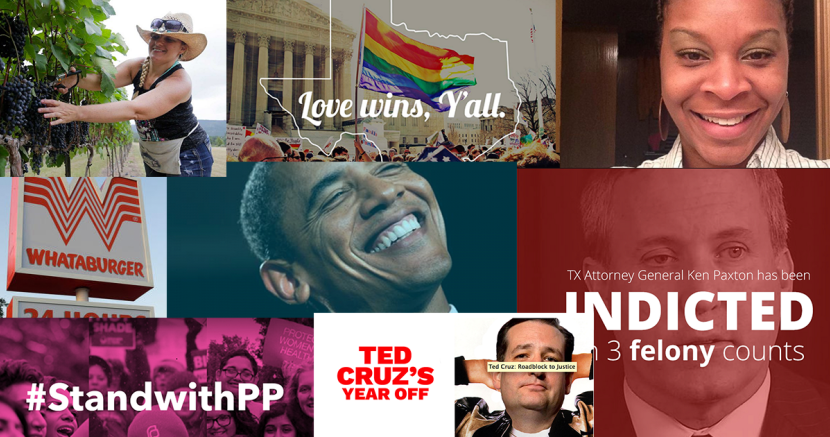 Summer is ending, school is starting, and new state laws are already in effect.
As we move from blistering 100-degree days to semi-blistering 95-degree days, we wanted to take a look back at some of the biggest Texas political stories from the summer.
So sit back, eat some Blue Bell (or don't!), and enjoy our top ten stories from a long Texas summer.
The Incredibly Shrinking Rick Perry campaign

While he sees if it's possible to poll below 0%, our longest serving governor barely even made this top 10 list.

Greg Abbott and Jade Helm

To demonstrated that he will continue Rick Perry's tradition of embarrassing us nationally, Greg Abbott thought the federal government was going to run a secret martial law mission in broad daylight.

Ted Cruz Drags His Feet on Federal Court Nominations

A full year off from doing his job has hardly helped the 12,000 case backlog.

The Drought Is Over…For Now

Supposed to be a banner year for Texas wine!


Texas Republicans attacked abortion AGAIN

It's still a lie – the videos were heavily edited.

Whataburger Won't Allow Open Carry

Sandra Bland, a Pool Party and #BlackLivesMatter

First a pool party resulted in excessive force against teenagers. Then an unnecessary traffic stop led to a tragic death, prompting a thorough review of Texas' jail standards. The two events bookended a summer filled with questions and conversations about criminal justice in our communities.

Health Care Wins Again

Over a million Texans can keep their affordable health insurance.

Attorney General Ken Paxton Indicted on Three Felonies

THREE FELONIES. Oh and FYI he is the state's top law enforcement official.


Marriage Equality Wins in the Supreme Court

Love wins, y'all