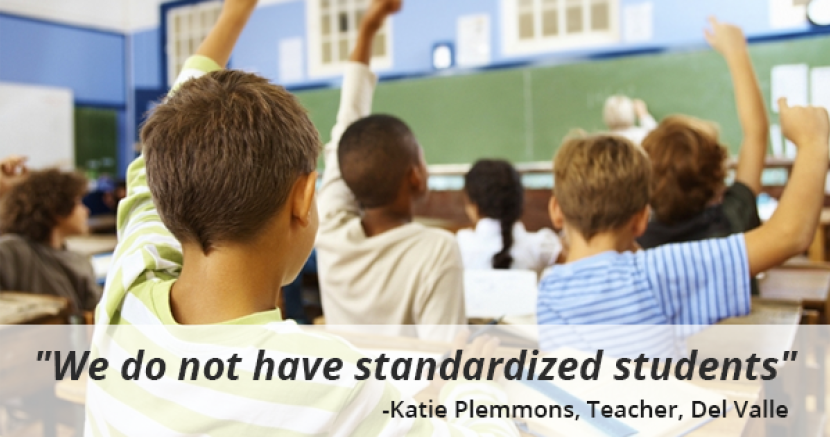 Texas Does Not Have Standardized Students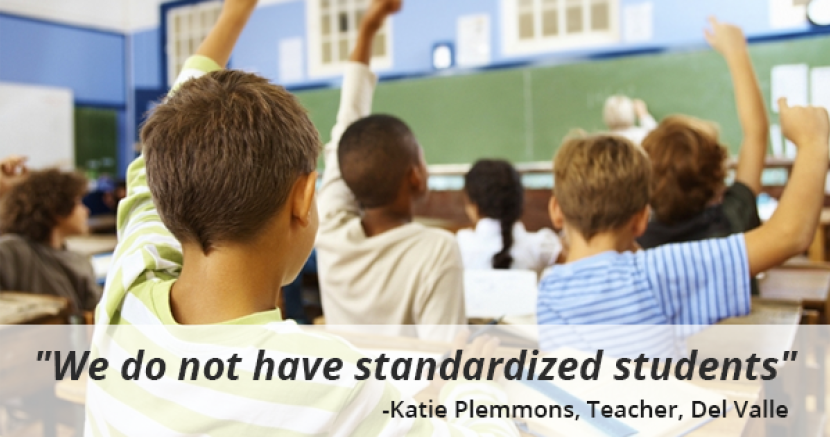 Katie Plemmons is a young teacher from Del Valle ISD. She works 50-60 hour weeks, spending money out of her pocket for classroom supplies. And in a wonderful opinion piece, she articulates the challenges of being a teacher in Texas.
From her op-ed, titled, "The Heartbreak of Being a Teacher in Texas":
At Del Valle High School, our contract hours are 8 a.m. to 4 p.m., but we stay until 5:30 p.m. once a week to tutor. We arrive early to prepare our classrooms. We stay late or take work home to update grades, perfect lessons and prepare activities. We stay later for athletic events, fine arts performances and parent meetings. We work at least one day most weekends.

When you work with students every day, you learn that each one is unique. We do not have standardized students, and recognizing the challenges each student deals with requires experience, time and individual attention, which are in short supply in an era of standardized testing and crowded classrooms. Teachers must navigate these challenges while meeting the demands of our school's unique culture.

We are bleeding experienced educators who create a school community, and if we do not stanch the wound, students will suffer.   
Plemmons isn't exaggerating when she says Texas is bleeding experienced educators. For the first time in Texas's history, more teachers left Texas' schools in 2011-2012 than were hired - thanks to cuts that Greg Abbott is now defending in court.
We encourage you to read the full piece by Katie Plemmons. And the next chance you get - thank a teacher for what they do.