Ted Cruz Wants to Keep Texas the Worst Place in Country for Health Care Coverage
Sen. Ted Cruz began a fake-filibuster today, supporting (or is it blocking?) legislation to defund the Affordable Care Act. Last week Congress passed a budget that will fund the government but only if Obamacare is defunded. It was passed on a mostly party-line votes, with one Republican voting no (Wolf from Virginia) and two Democrats voting for it (Matheson from Utah, one other from North Carolina).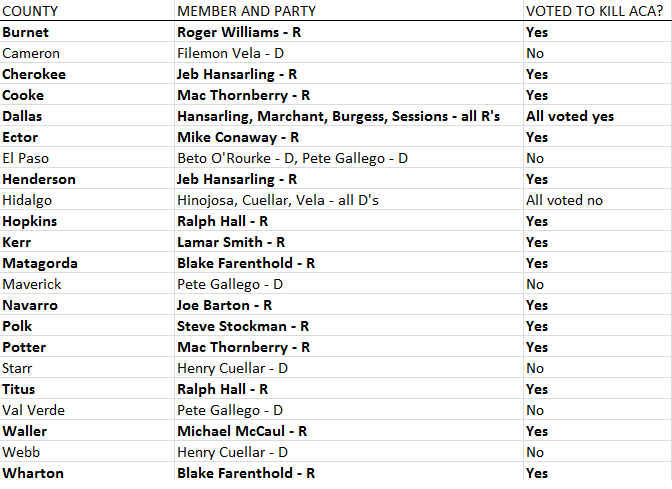 A total of 13 Republicans and 5 Democrats represent these 22 counties, with all Republicans voting to kill the ACA and all Democrats voting to protect it.