Speaker Pelosi and Rep. Doggett in Texas to call for fair elections
"Protecting the vote means protecting our democracy"
Here in Texas, we know a thing or two about fighting for the right to vote. We've had a dark history of voter suppression, and Texas Republicans' most recent attempts to purge our voter rolls have been blocked by the courts. The need for federal voting rights protection is strong.
That's why Speaker of the House Nancy Pelosi and Congressman Lloyd Doggett stopped by the Progress Texas and Deeds Not Words office on Tuesday to talk about HR 1, the For The People Act.
Protecting the right to vote is part of our shared obligation to uphold the Constitution.
"Our Constitution requires what the Voting Rights Act spells out," Speaker Pelosi said. "This is about instilling the confidence of the American people in the political process."
Ending Republican efforts to gerrymander voters out of their power is a strong focus of the legislation proposed by Doggett and Pelosi.
"It's about the American people saying, 'We want the American people to choose our politicians; we don't want our politicians to choose our American people," Pelosi said. "Protecting the vote means protecting our democracy."
The Texas Civil Rights Project's Mimi Marziani, as well as United We Dream's Julieta Garibay, who is one of the 100K voters on David Whitley's voter suppression list, also spoke about the critical need for federal voting rights legislation in Texas.
Since the gutting of the Voting Rights Act, we have seen attack after attack on the ability of citizens to cast their ballot. Whether its erroneous voter ID bills, limiting early voting locations, or the most recent effort to purge voter rolls, Texas has seen the desperate need for election reform.
There is nothing more sacred than our right to vote and we are proud to stand with Speaker Pelosi and Congressman Doggett For The People!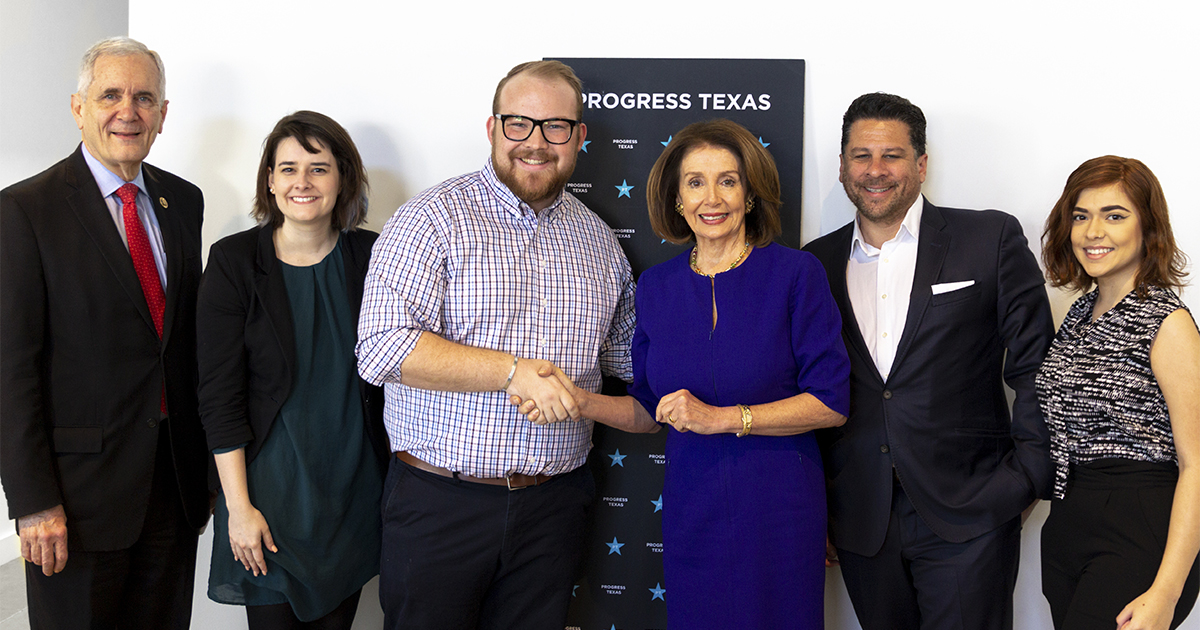 DONATE
Your donation supports our media and helps us keep it free of ads and paywalls.