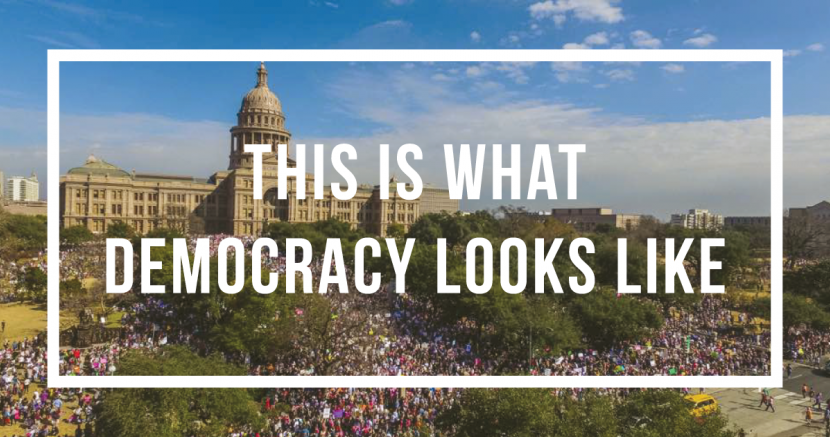 Texas Resistance Events Continue in April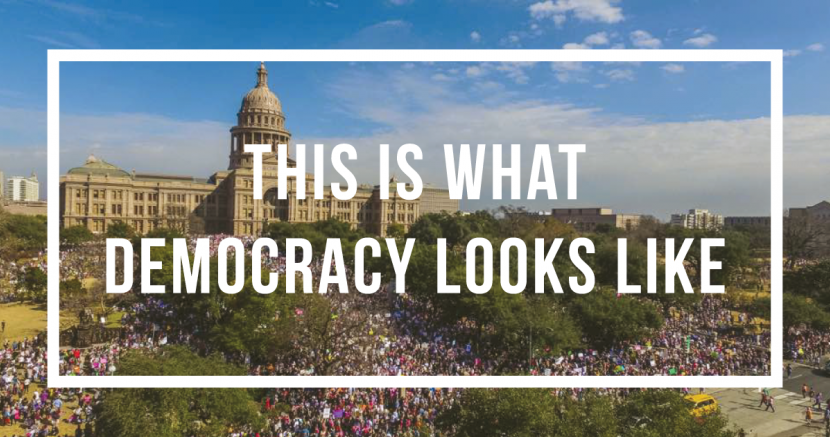 Texans continue to stand together- Join the fight!
As Trump continues to nosedive in his political crusade to "make America great again," GOP lawmakers echo his ethically bankrupt policies in Texas.
Texans across the state remain united in resistance. Join a resistance event or rally near you and send a message to Trump and the GOP in our Capitol that their attacks on our state's most vulnerable will not go unchallenged.
Don't see your event on the list? Shoot us an email at info@progresstexas.org.
Austin
Planned Parenthood Lobby Day
Wednesday, April 5 at 9 AM- 9 PM
Blue Ribbon Lobby Day 2017
Monday, April 10 at 8:30 AM - 6 PM
Tax March 
Saturday, April 15 at 12 PM -3 PM
March for Science 
Saturday, April 22 at 10 AM - 1 PM
Austin People's Climate March and Rally
Saturday, April 29 at 1 PM - 3 PM
Military 101: Understanding Shared Values Across Communities
Saturday, April 29 at 9 AM - 11 PM
Corpus Christi
March for Science
Saturday, April 22 at 10 AM - 2 PM
Dallas
Mega March
Sunday, April 9 at 2 PM - 4 PM
Make America One Rally
Saturday, April 15 at 10 AM - 1 PM
Brown and Missing
Sunday, April 16 at 7 PM - 8:30 PM
March for Science
Saturday, April 22 at 10 AM - 2 PM
Fort Worth
Tax March
Saturday, April 15 at 10 AM - 1 PM
Houston
Ted Cuz is Missing Town Hall
Saturday, April 15 at 4:30 PM
Trump's Tax March- Houston
Saturday, April 15 10:30 AM - 1 PM
March for Science
Saturday, April 22 at 11 AM - 3 PM
McAllen
RGV Resist & & Revolución (Anti-Trump Rally & March)
Saturday, April 15 at 3 PM - 6 PM
San Antonio
Tax Day Protest
Tuesday, April 18 at 12 PM