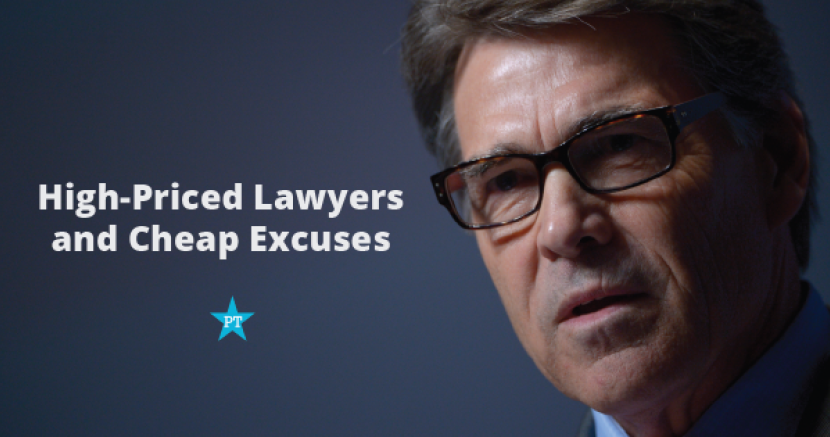 Perry's OJ Simpson-Level Legal Defense Costs $1 Million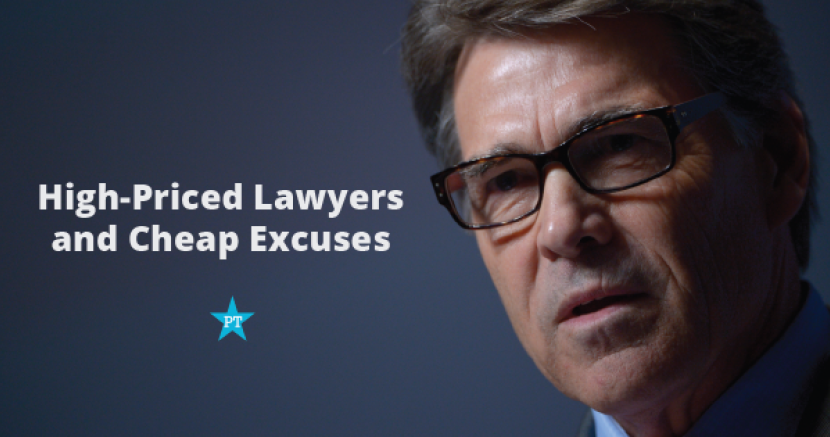 It seems like Rick Perry has more lawyers than OJ Simpson, and his high-priced legal defense team has already cost his campaign more than $1 million. This is in addition to $80,000 that taxpayers have already spent on his defense.
The Houston Chronicle and San Antonio Express-News got the scoop by combing through Perry's recently released campaign finance report for the second half of 2014:
According to state data, Perry spent upward of $1.1 million on "legal defense" since the last week of August. Nearly 40 percent of the legal fees — more than $455,000— went to the law firm of lead counsel Tony Buzbee, a well-known Houston attorney. The rest was divided among firms associated with attorneys Ben Ginbsberg, a lawyer involved in the 2000 presidential election recount; Tom Phillips, former chief justice of the Texas Supreme Court; Bobby Burchfield, general counsel for George H.W. Bush's presidential re-election campaign; and David Botsford, a prominent Austin lawyer who represented Perry during the grand jury process.
The report points out that before using campaign money, Perry had charged taxpayers for a legal defense that cost at least $80,000. As soon as we learned this, we hit him - hard - for forcing the taxpayers to pick up the tab on his legal bills. 

And for the first time maybe in his entire career, Perry caved, saying he did so to keep people from grousing about it.
He had originally used state taxpayer money to defend himself in the case, racking up at least $80,000 in legal expenses for one lawyer.

But Perry eventually bowed to public pressure, changing course days after being indicted and announcing he would use his campaign account to pay his legal tab.
Perry's case is ongoing, very slowly. The last official action in the case was when the judge rejected a ridiculous technicality argument that Perry's brilliant legal team cooked up. His team has another technicality argument they've tried to raise, this one on a constitutional issue, that the judge is expected to rule on in the coming weeks, if not days.
For all the history and latest information on Perry's trial, visit and bookmark our Rick Perry Indictment: Resources & Updates page.