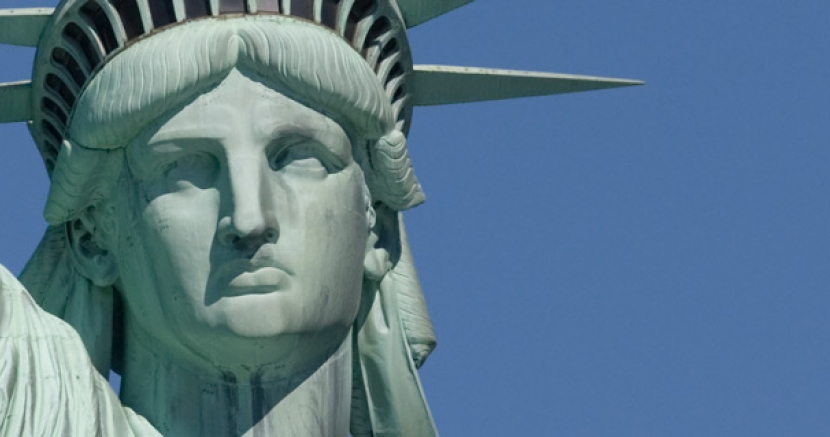 "Liberty and Justice for All" is not a tall tale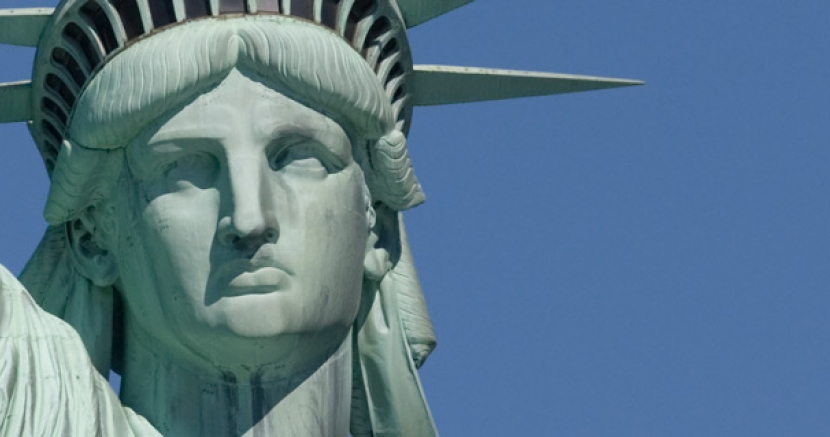 Demanding a fair shot for all at a life of dignity and prosperity is what progressives have been about all along
Ed. note: the following column was originally published in Quorum Report.
Back in the 1980s, the Texas Capitol Press Corps produced the popular Gridiron Show, an annual ritual that raised money for scholarships and spoofed political figures. One bit in the 1988 Gridiron spectacular made fun of George H.W. Bush's claim that his side that election year was more patriotic than the other side.
Although I was a mere alumnus of press corps by then, I was given a cameo role. The American-Statesman's Larry Besaw, one of the quickest wits in Texas, played an MC calling for an audience volunteer who could say our Pledge of Allegiance forwards and backwards. I was that audience "volunteer."
Besaw, by the way, once concocted out of whole tablecloth an origin story for the chicken fried steak, publishing it in the Statesman as a humor piece. He wrote that it was invented in 1911 in Lamesa by "unemployed draw bridge oiler Jimmie Don Perkins working as a short order cook."  Is there any kind of draw bridge oiler other than an unemployed one?
This piece of steak-in-cheek fake news was soon picked up as fact. It made the Smithsonian. Rep. Tom Craddick even passed a resolution honoring Lamesa's role in the culinary milestone. (Admit it, "milestone" is a good word for a chicken fried prepared by chefs of lesser skill than Jimmie Don, and there are a lot of them.)
I digress.
In this Time of the Troubles a digression comes as welcome and even necessary respite. Anyway, back to the Gridiron Show of 1988. Besaw called for a volunteer and I leaped from my seat in the audience, jumped up on the stage and recited the Pledge of Allegiance backwards.
"All for justice and liberty," I began. It was spoken for fun, but even today I can get caught up short by the meaningfulness of that phrase. All for justice and liberty. And liberty and justice for all. Spoken together the two phrases contain what should be a profound wish for Texans and Americans.
Today, sadly, the insistence on "liberty and justice for all" is often derided by some, including President-elect Donald Trump, as "political correctness."
As for the "all for justice and liberty" part, I get the feeling that many on the Right would run for the hills if a known liberal claimed that we agreed on something. That way, they fear, lies ruin for conservative reputations and attacks from the real paladin of conservative political correctness, Michael Quinn Sullivan.
Democrats looking for a better way of describing what they stand for might consider reciting over and over, "All for justice and liberty; liberty and justice for all." It sounds a little Three Musketeer-ish, but then, "All for one and one for all" is just another way of saying E Pluribus Unum. And less time mocking the size of Donald Trump's hands and more time talking about what's in our hearts might begin to drain the hot-blooded divisiveness from the red face of Texas. I know what you're thinking. I should practice what I preach. Fair point.
Here's to practicing: Demanding a fair shot for all at a life of dignity and prosperity is what progressives have been about all along. It's not a zero-sum game. Giving a neighbor a fair shot at success doesn't lesson my own opportunity. In fact, in a very real way, I'm far better off the better my neighbor does. This obvious truth is often hidden by those who traffic in division and disunity.
For instance, and for you pragmatists not content with just simple moral truths, the best way to keep my taxes low is to have my neighbors succeed at levels that increase their contributions to our shared needs.
Liberty and justice for all. This is why you hear progressives demanding excellence in public education, not fabricated failures in our public schools to justify privateers who run away with taxpayer dollars as their promises of corporate solutions go unfulfilled.
This is why we demand equal pay for equal work and, while we're on the subject, fair pay that is sufficient to take care of our families without having to leave our kids alone at home while we're forced to work two or three jobs to make ends meet.
This is why we insist on allegiance to the First Amendment's promise of religious freedom that guarantees that one religious sect can't use government to force others to live under its doctrines. This is why we must eradicate the racial prejudice infecting our criminal justice system. It's why we demand that all have access to the modern marvels of medicine. Denying health care to anyone in the 21st Century is inhuman and immoral.
Many have forgotten that the 1963 March on Washington, the setting of Dr. Martin Luther King's "I have a dream" speech, was officially called, "The March on Washington for Jobs and Freedom."
But many others are still dreaming dreams of a fair shot for all, we just have to do a better job of telling others about those dreams.
This is no chicken fried steak story. It's the truth.