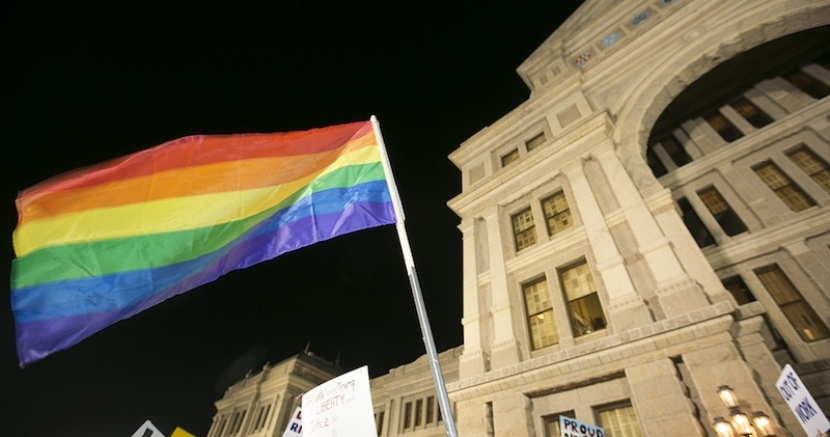 LGBTQ Texans Score Victory in Federal Court, As Texas Republican Party Continues to Discriminate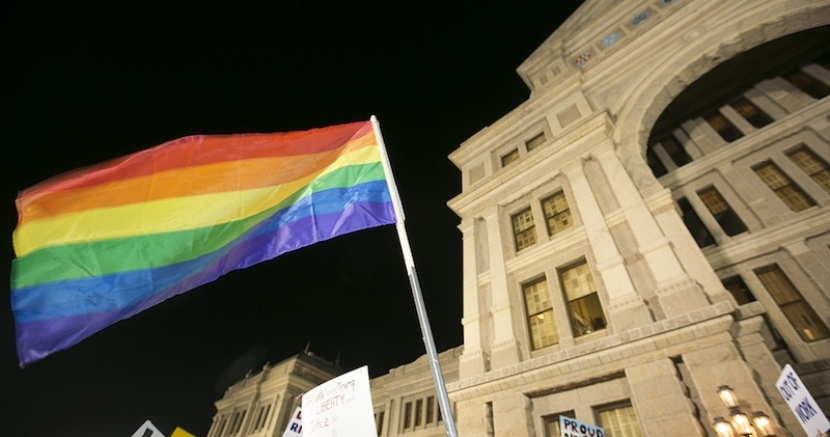 A federal court in Texas ruled that civil rights law protects LGBTQ Texans from workplace discrimination the same week the Texas Republican Party denied an LGBTQ conservative group a booth at their convention.
A win for LGBTQ equality in the workplace.
In much of Texas today, it is legal to discriminate against gay and transgender people simply based on who they are. There is no statewide law in Texas that protects Texans from being fired or discriminated against due to their sexual orientation or gender expression. But for the first time in Texas, a federal judge said LGBTQ workers should be protected from employment discrimination based on their gender identity and sexual orientation.
Judge Lee Rosenthal, the chief judge in the Houston-based Southern District Court of Texas, said federal employment law protecting workers from discrimination based on sex also applies to sexual orientation and gender identity after hearing a case in which a woman claimed she was not hired by Phillips 66 because she was transgender. Though the plaintiff in the case did not win, the judge said if she had proved discrimination, she would have cause to sue under federal law. As The Dallas Morning News explained:
"Rosenthal's ruling doesn't mean it's suddenly illegal in Texas to discriminate against LGBT workers. But it may be cited in the future by others who believe their sexual orientation or gender identity was a factor in workplace decisions."
In failing to enact LGBTQ-inclusive nondiscrimination policies and actively pursuing measures that perpetuate hate, Republican politicians currently in control of our state government consistently deny certain rights to LGBTQ Texans such as workplace, housing, and public accommodation protections. This ruling is a huge step in the right direction for LGBTQ workplace equality.
Meanwhile Texas Republicans are sticking to their brand of discrimination.
Meanwhile, Texas Republicans turned against conservatives after the State Republican Executive Committee voted again to deny the Log Cabin Republicans a booth at the state convention this summer.
The Log Cabin Republicans are a conservative LGBT political group that has been denied a place at the state Republican convention since at least 1998. Republicans are so fixed in their unwillingness to accept LGBTQ people that they are prepared to exclude members of their own party from setting up a booth at their convention.
On the other hand, in an ad the Texas Democratic Party welcomed and invited the Log Cabin members to join them.