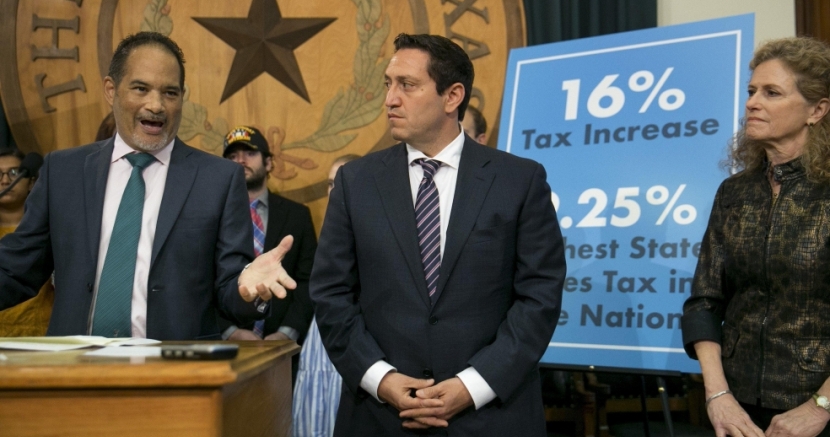 Photo by Jay Janner/Austin American-Statesman
How Texas progressives stopped the Republican tax swap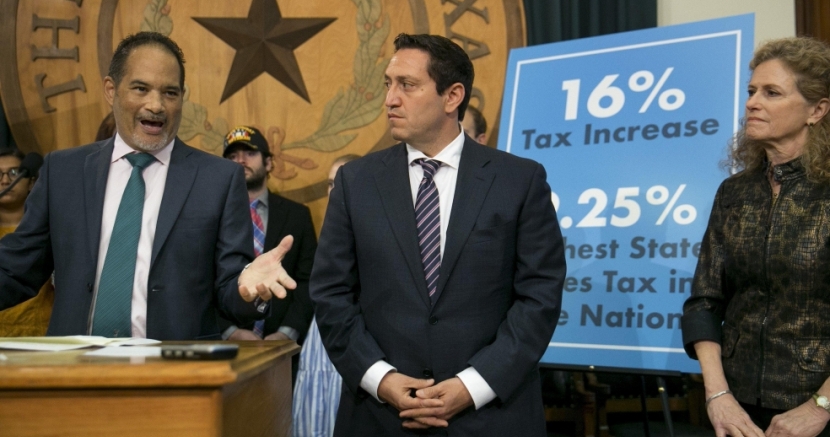 Photo by Jay Janner/Austin American-Statesman
The proposed 16% increase was the opposite of tax relief.
At first glance, it seemed to be an odd position; Republicans advocating for a tax hike while Democrats were working against it.
But a closer look revealed that the tax hike was all kinds of bad – a regressive measure that weighed heavier on lower-income communities, an unreliable revenue stream, and at a higher cost than advertised.
This week Progress Texas worked with Texas progressives to block this dangerous Republican tax plan that would have swapped property taxes for sales taxes as a source of school funding. Backed by Governor Greg Abbott, this tax swap was disguised as a "tax relief," and it would have hurt working Texans.
The swap even brought progressives and conservatives together, as Texas Monthly cited the unusual pairing of Progress Texas and Empower Texans on the same side of the issue, and put Republicans in the uncomfortable position of having to explain themselves.
Winning with Message
Starting with the message: Republicans were soft-selling the tax swap as a "penny tax," but Democrats responded with a counter message by calling it what it really is: a 16% increase (going from 6.25 to 7.25 = 16%).
This increase would have impacted all Texans on big household purchases like furniture to everyday household purchases like diapers, laundry detergent and tampons that add up over the course of a year. Lower-income communities spend a great portion of their income on basic necessities and this tax swap offered the illusion of a tax break, while it would have increased the amount people pay.
At a press conference this week while standing in front of a big sign with the 16% in large type, Rep. Trey Martinez Fischer (D-San Antonio), stated, "We have $43 billion in tax loopholes. If we're looking for $5 billion, we should start there."
The swap was also an unreliable revenue stream.
"Sales taxes are not as predictable as property taxes, and thus the volatile nature of them makes revenue streams unpredictable," said Dick Lavine of the Center for Public Policy Priorities. "Relying on a sales tax could cause real trouble if the economy takes a downturn."
What's Next
Texas children attending our public schools deserve the highest quality of education possible. To lower property taxes and ensure a system where every person and corporation pay their fair share of taxes, we need basic fairness in our tax system.
Lawmakers have announced that they intend to bring the issue back to the table in the 2021 Legislative Session, making it an issue in the 2020 legislative campaigns.