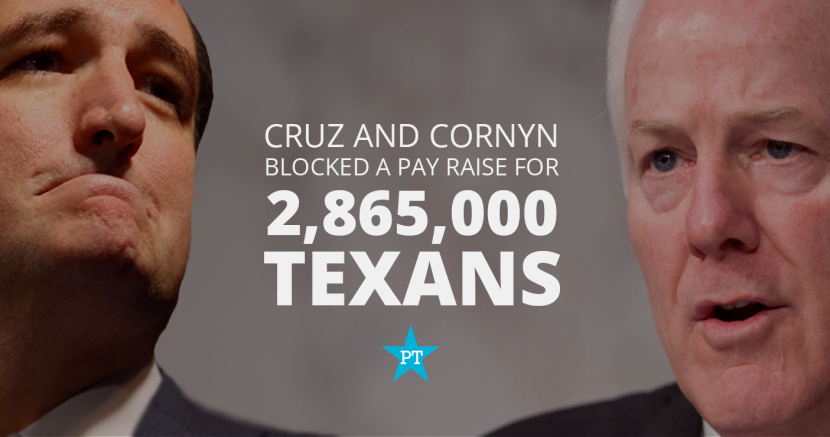 Demand Cornyn and Cruz Raise the Minimum Wage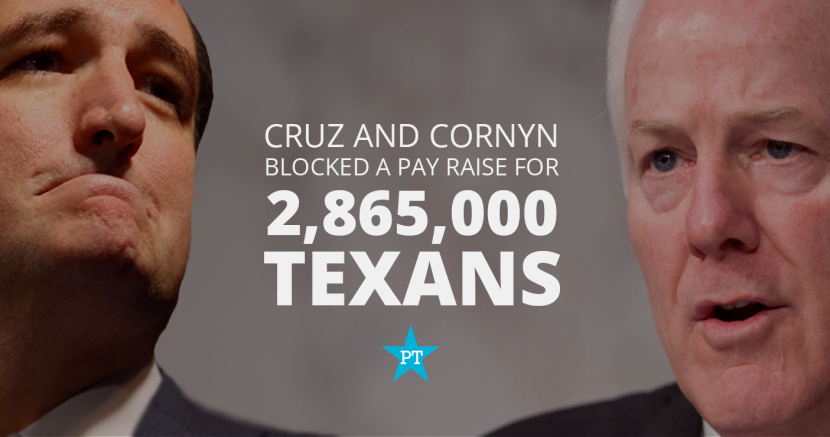 Texas has the highest number of minimum wage workers in the country. And a recent poll indicated 55 percent of Texas voters support increasing the minimum wage to $10 an hour.  
Texas voters get what Texas Republican Senators John Cornyn and Ted Cruz don't:  All Texans deserve to make a living wage. 
On April 30, US Senate Republicans blocked a bill that would have raised the federal minimum wage to $10.10 an hour.  Even though a majority of senators support the bill—54 in total—Republicans used a procedural move called a filibuster to block the bill from coming up for a vote.
Instead of fighting for the working families they're supposed to represent, Cornyn and Cruz decided to pad the pockets of the big businesses bankrolling their campaigns.
By standing in the way of the minimum wage increase, Cornyn and Cruz:
·      blocked 2,865,000 hardworking Texans from getting a pay raise
·      voted to preserve taxpayer subsidies to low-wage big business and to keep over 300,000 Texans on food stamps
·      turned their backs on more than 1.8 million Texas children who have at least one parent whose income would go up by raising the minimum wage.
Do you or someone you care about earn minimum wage in Texas? Tell Cornyn and Cruz to raise the minimum wage.