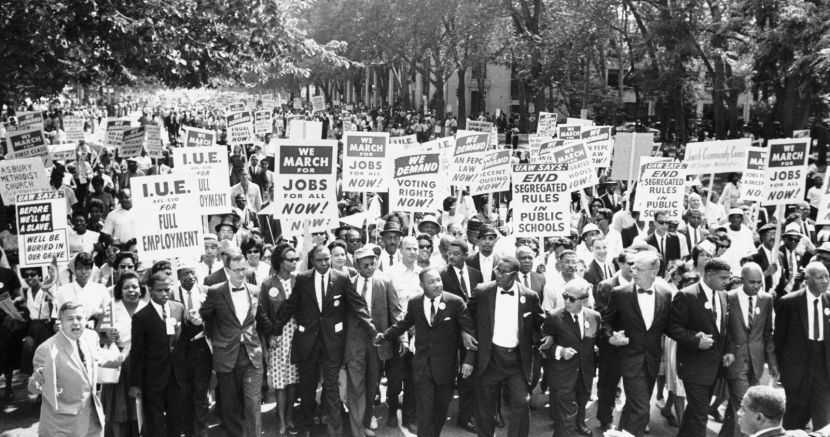 In Defense of Marching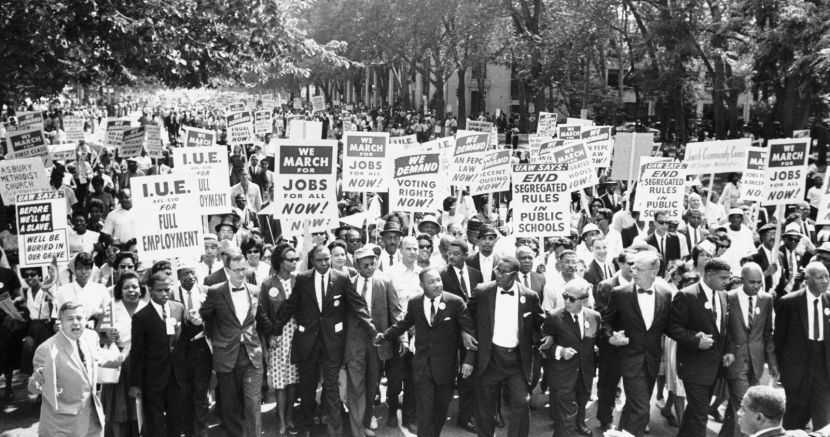 Take it to the streets, brother!
All around the country, probably in your city, people are marching. Right now they are holding these demonstrations to show that many of Americans do not share the values of our President-Elect, but it could be another issue sometime soon.
Along with the marches there are opposing voices — protests of these demonstrations — coming from both sides. People who say things such as "you lost, go home!" or even those who align with the marchers but say "you aren't changing anything!"
Marching is an important part of social change. 
It emboldens supporters while making a public expression. It can grab the public's attention and make an indelible impression on media. It can inspire and bring people together with the intent of sending a message: "I am passionate and I want the world to know about this important issue!"
True, it is not any stronger than knocking on doors, making phone calls, attending a hearing at your state legislature, or making a political contribution. But it may also not be any weaker than those things, either.
Quick — think of your favorite musician or band. You've got the albums and there's one that gets you pumped up every time you hear it (maybe you've listened to it a few times since the election — if not, maybe you should). You probably think that seeing that band live would be great! It puts you around other fans and you develop a stronger connection with the music. It's a different experience, it's motivating, it's memorable, and it's special.
Now think of important historical moments; civil rights, war protests, the fight for LGBTQ equality, reproductive rights, Black Lives Matter, and yes — even the Tea Party — have all marched to make an impression.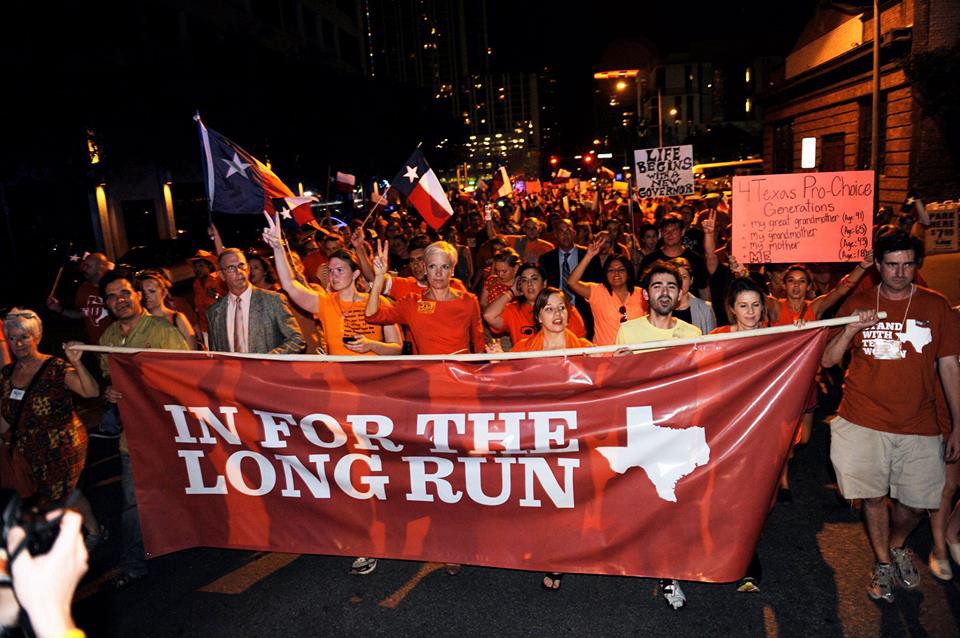 Photo Credit: Erik Vidor
I vote, I volunteer, I donate money — and I have marched. I have marched in cities all around America; for immigration rights in Washington, DC, against Sheriff Joe Arpaio in Phoenix, for the labor movement in L.A., and even for medical marijuana in Austin.
When people question someone's activism — whether it's marching, or even what they are working on or how they are doing it — it's as if to say "my form of activism is better than your form of activism," which ultimately is bad for all activism.
Marching, or even protesting, is not for everyone even among those who agree on an issue. And it is not (and should not be) the only way to affect political change. But it's an important form of public expression and it shouldn't be dismissed.