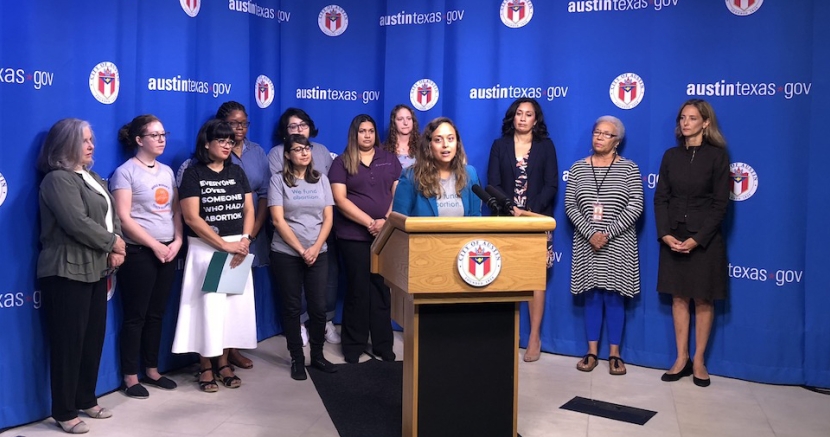 Austin becomes first Texas city to stand against laws banning insurance coverage for abortion care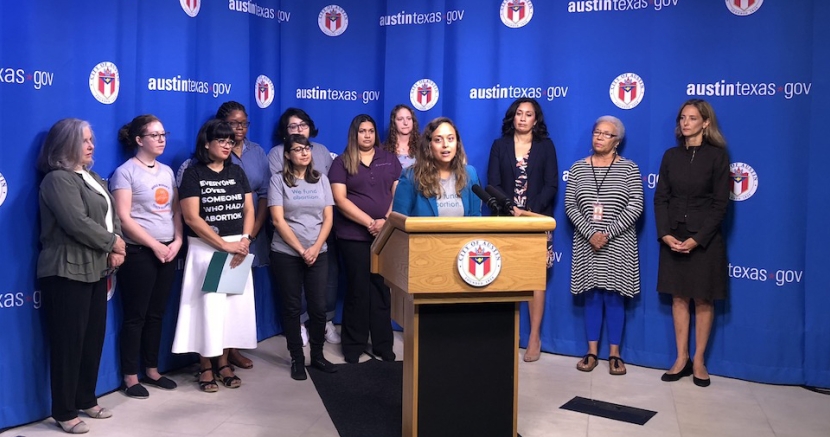 15 localities across the U.S., including Travis County, have signed resolutions repealing public and private insurance coverage bans on abortion care.
The city of Austin took a stand for its residents today, setting an example for the state as a whole.
Lilith Fund and NARAL Pro-Choice Texas, with support from many other advocacy organizations, worked with Austin City Council members to pass "Rosie's Resolution" on Thursday, recognizing the importance of access to abortion care and calling for a repeal of public and private insurance coverage bans.
Austin's resolution calls attention to and honors Rosie Jimenez, an aspiring teacher from McAllen, TX, who died 41 years ago because of inadequate access to abortion care.
Rosie's story, outlined by the Texas Observer in 2015, did not have to end in tragedy. Although abortion was legalized in 1973, the 1976 Hyde Amendment had banned the use of Medicaid for abortion procedures, leading Rosie to seek a less costly and unsafe procedure.
"For so long, I didn't know the details of my mom's experience, but I am proud that more than 40 years later, my mom's story and legacy lives on in the work of abortion funds and grassroots organizations, working to repeal laws that kept her and so many from accessing a safe abortion procedure," said Monique Jimenez, Rosie's daughter, in a statement.
Rosie is the first known woman to die after the passage of the Hyde Amendment.
"Since the inception of the Hyde Amendment it has served as a racist, classist, and oppressive barrier to reproductive health care that we have been told to accept as status quo," the National Network of Abortion Funds states on its website.
This amendment discriminates against people with low incomes, people with disabilities, Native Americans, military personnel, and the incarcerated. Abortion care should be covered for all people.
Now, localities are standing up to the Hyde Amendment, and Austin is the 15th nationwide and first city in Texas to do so.
All people deserve safe and accessible abortion care, regardless of income.
Lilith Fund and NARAL Pro-Choice Texas plan to continue their work with other Texas localities, working to provide equal access to abortion care across the state.
View the full press conference where Mayor Pro Tem Kathie Tovo, along with council members Leslie Pool, Delia Garza, and Ora Houston, spoke in support of Rosie's Resolution.