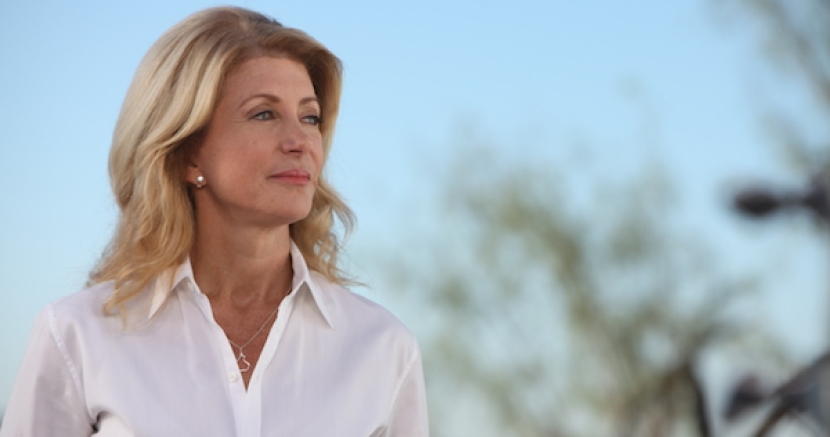 Wendy Davis Shares Deeply Personal Abortion Story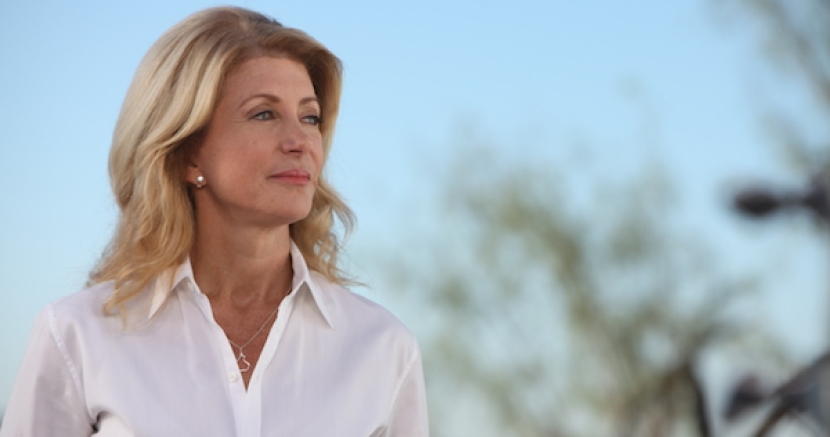 In her memoir "Forgetting to Be Afraid," Wendy Davis does just that and courageously shares a deeply personal story about her decision to have an abortion—to terminate a wanted pregnancy after learning that her unborn daughter suffered from a severe brain abnormality.
Wendy Davis is not alone—nearly one in three women, most of whom are already mothers, will have an abortion by the age of 45. In sharing her story, Wendy Davis has taken a brave and public step towards ending the stigma and shame women are made to feel about abortion and building support for access to safe and legal abortion care.
"The following morning, after spending my last night with Tate, talking to her, sobbing as I felt her tiny body tremble inside mine, I managed to rise, to dress, to take Jeff's hand as he helped me into the car and drove me to the doctor's office. The previous night, as I lay awake, I was unsure if I would be able to muster the strength to make my body move toward the inevitability of what would follow from each of those movements. But somehow, and with Jeff's support, I did.

"In our doctor's office, with tears flowing down both our faces, Jeff and I looked at our baby daughter's beating heart on the sonogram screen for the last time. And we watched as our doctor quieted it. It was over. She was gone. Our much-loved baby was gone.

"Afterward I accompanied my doctor to the hospital and delivered Tate Elise Davis by cesarean section, just as I had when Amber and Dru were born. The following day a dear friend who was a nurse in the unit where I delivered Tate brought her to me. She had dressed her in a tiny pink dress and placed a knit cap on her enlarged head. On her feet were crocheted booties, and next to her was a small crocheted pink bunny. Jeff and I spent the better part of the day holding her, crying for her and for us. We asked an associate minister from our church who was a trusted friend to come and baptize her. We took photographs of her. And we said our good-byes. The next day, as I lay in the hospital sobbing, my hand over my now-empty womb, Tate's lifeless body was taken away and cremated."
Last year, Wendy Davis stood on the Senate floor for 11 hours reading the heartbreaking and complex abortion stories of women and families from across the state to filibuster an anti-abortion bill that would eventually become law. Since House Bill 2 has taken effect, half of abortion clinics in Texas have been forced to close, eliminating abortion care across huge swaths of the state and placing an undue burden on women seeking abortions.
In her memoir, Wendy Davis also discusses her previously disclosed diagnosis with a high-risk, ectopic pregnancy and the medically necessary, life-saving treatment she underwent to terminate a pregnancy that could never survive.
In response to these revelations, NARAL Pro-Choice Texas Executive Director Heather Busby issued the following statement:
Wendy Davis's personal story resonates with bravery and honesty, and it is one of many. Every pregnancy is different and all options must be available to ensure the health and safety of families, without lawmakers making decisions that don't belong to them. Wendy Davis took a strong stand against an anti-abortion law that has already caused immense hardship for many Texans, inserted dangerous political ideology into the doctor-patient relationship, and put the health and safety of Texas women at great risk.