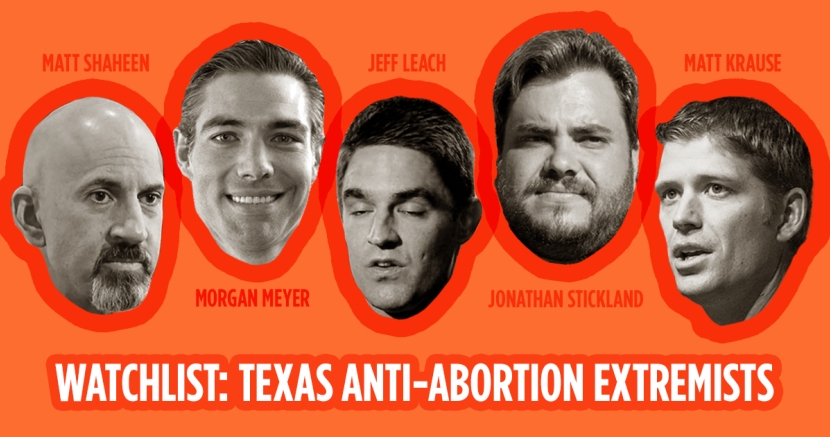 We're targeting Texas' anti-abortion extremists in 2020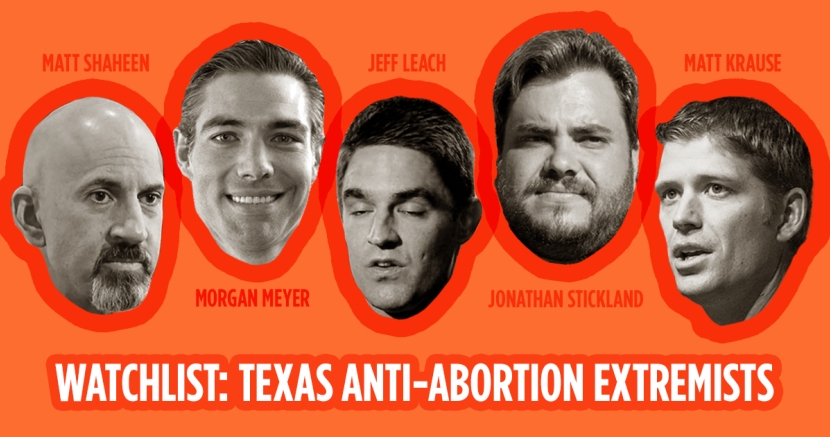 Progressive organizations are banding together to call out conservative lawmakers and flip their districts in Nov. 2020.
Progressives are watching as extremist lawmakers continue to promote their dangerous anti-abortion agenda at the expense of Texans' public health, and we're taking action.
Following the Texas House debate on the state's budget on Wednesday evening, Progress Texas, NARAL Pro-Choice Texas, Planned Parenthood Texas Votes, and Deeds Action Fund have announced our anti-abortion electoral targets.
Anti-Abortion 2020 Targets
Matt Shaheen, HD 66 (Collin County)
Morgan Meyer, HD 108 (Dallas County)
Jeff Leach, HD 67 (Plano, Allen, Richardson, Dallas and Collin County)
Jonathan Stickland, HD 92 (Tarrant County)
Matt Krause, HD 93 (Tarrant County) 
Vulnerable Republican lawmakers were emboldened in pursuing their dangerous anti-abortion agenda during the budget debate when they approved $90 million for the Alternative to Abortions program, which funnels money to Crisis Pregnancy Centers with no oversight or accountability.
These men are more interested in scoring cheap political points than listening to their constituents, a majority of which support abortion access for all.
Texans deserve to make their own health care decisions with the help of medical professionals, without extremist politicians getting in the way.
We vow to hold these legislators accountable for their actions, vote them out, and flip these districts in 2020. 
Things you can do
Make sure your friends, family, and neighbors are registered to vote.
Support candidates who are for affordable health care, reproductive rights including abortion, and equal economic opportunity.
We will continue to add targets to our list throughout the legislative session. To make sure you're updated, sign up for alerts from Progress Texas.