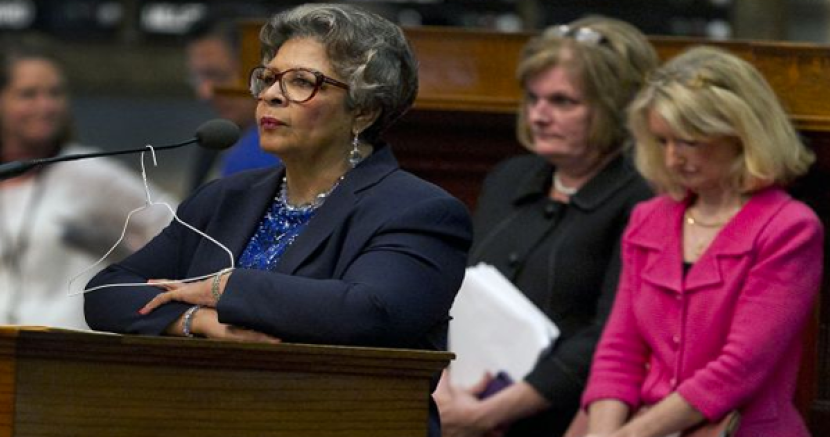 Top Ten WTF Moments of Texas Abortion Debate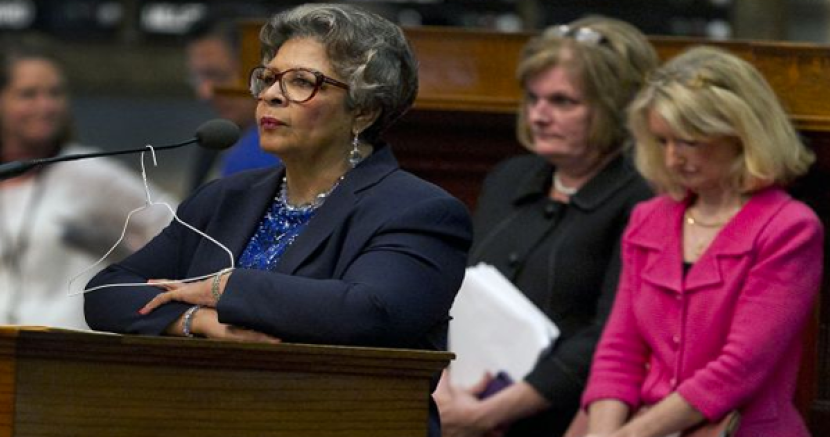 Here are ten of the most insane things Texas conservatives and Tea Party members have said and/or done in recent days in their fight to limit health care access for Texas women. Did we miss something? Let us know in the comments below or leave a comment on Facebook and tell us what you think should be added.
Also - if you're looking for how to stay involved on this topic, be sure to check out some of the great groups that are covering, working on, and trying to improve women's health issues in Texas: Planned Parenthood, NARAL Pro-Choice Texas, Annie's List (recruiting and electing women candidates), Lilith Fund, and the Texas ACLU. Be sure to follow us at Progress Texas, or the great writers at Think Progress and RH Reality Check, to stay up-to-date on this issue.
Here's our list...
Just want to be clear: we've been THREATENED WITH ARREST if we silently do ASL applause (or "jazz hands") in the #txlege gallery. #hb60

— Lindsay Eyth (@eythink) June 24, 2013

Stinky stalking feminists wearing orange shirts are FEW in the Tx Senate gallery.

— Cathie Adams (@cathieadams) June 24, 2013

Who bought the orange shirts for the feminazis to wear in the Tx House and Senate galleries to express support for abortion?

— Cathie Adams (@cathieadams) June 24, 2013

"Bill has been vetted? By the TMA? They're against it. By any other medical society? they're against it." - Burnam #HB60

— Andrea Grimes (@andreagrimes) June 24, 2013

26 amendments are going to die on the floor because Republicans chose to shut down the democratic process. #txlege #sb5

— Erik Vidor (@ErikVidor) June 24, 2013

 

Some days u r extra thankful we still have the right 2 protect ourselves & the 2nd amendment-Today is 1 of those days #txlege

— Jonathan Stickland (@RepStickland) June 23, 2013

 

By returning to Austin for key #sb5 vote, Van de Putte likely missing viewing of her dad. Unclear if she will miss 7pm rosary too. #txlege

— Aman Batheja (@amanbatheja) June 24, 2013

 

 

 ------

Did we miss some? Leave a comment below or on our Facebook page and let us know! And be sure to follow us on Twitter if you want up-to-the-minute coverage on this and other issues of Texas politics.