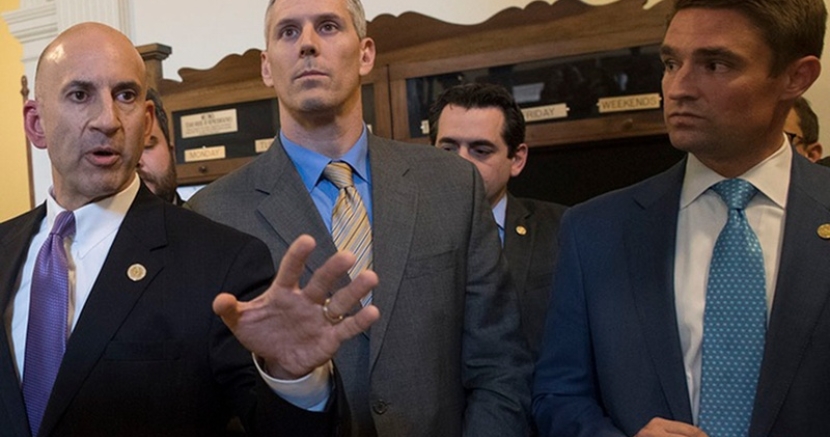 Texas Tea Party Extremists Are So "Pro-Life" They Block Maternal Mortality Bills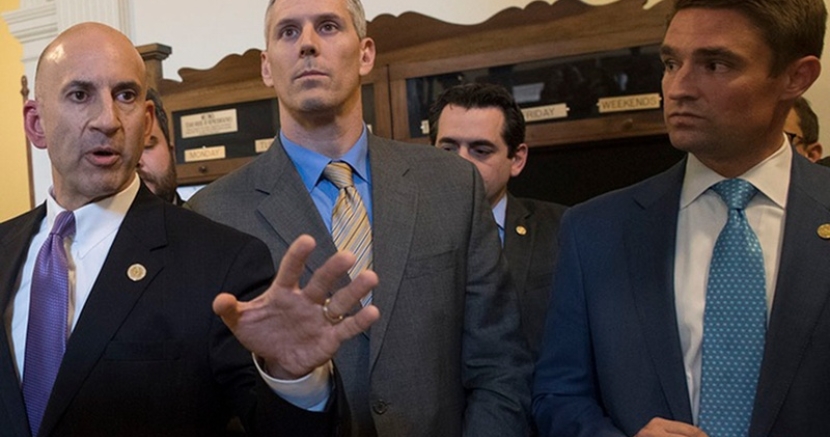 Add two bills aimed at addressing Texas' third-world, maternal mortality rate to the list of life-saving bills they've killed this session. And ahead of Mother's Day no less.
In a political payback move to draw attention to their extremist legislative agenda, a thugish faction of Tea Party Republicans in the Texas House staged a stunt to block more than 100 bills. As first reported by Marissa Evans with the Texas Tribune, among the widely-supported bills this group of self-proclaimed "pro-life" politicians blocked were two that would help lower the state's shameful maternal mortality rate, HB 2403 by Rep. Shawn Thierry and HB 1158 Rep. Sarah Davis.
"In a stunning blow to public health experts and advocates, the caucus' 12 members used a parliamentary maneuver to kill the entire "Local, Consent, and Resolutions Calendar," which fast tracks legislation not expected to generate debate. The measures on Friday's calendar included House Bill 1158, which would have connected first time pregnant women in Medicaid to services and House Bill 2403, which would have commissioned a study on how race and socioeconomics affect access and care for pregnant black women. Both bills aimed to help the state better understand how to better reach expecting mothers.

Between 2011 and 2012, 189 Texas mothers died less than a year after their pregnancy ended — mostly from heart disease, drug overdoses and high blood pressure, according to the state's Task Force on Maternal Mortality and Morbidity. The medical journal Obstetrics and Gynecology reported in August 2016 that Texas' maternal mortality rates had nearly doubled between 2010 and 2014."
This wasn't the first time this session Jonathan Stickland (R- Bedford), Matt Rinaldi (R- Irving), Matt Shaheen (R-Plano), Matt Schaefer (R-Tyler), Kyle Biedermann (R-Frederickburg), Tony Tinderholt of (R-Arlington), and the rest of the so-called "Freedom Caucus" killed bills one would presume should fit into their "pro-life" agenda:
Extremist Tea Partiers Traffic an Anti-Woman Agenda: State Rep. Senfronia Thompson (D-Houston) had wide support in the Legislature for a bill to protect women and children from pimps and sex traffickers. HB 2629 would have helped identify victims by educating beauticians to recognize signs of such abuse.
Watch This Texas Representative Take Down Tea Party Politicians for Hurting Hungry Children: State Representative Helen Giddings (D-DeSoto) received a standing ovation after delivering an impassioned personal privilege speech on the House floor in response to members of the Freedom Caucus knocking her bill, HB 2159, off the Local & Consent Calendar. The bill was intended to provide free or reduced cost lunches for children who qualify, relieving those kids from hunger and ridicule at lunchtime.