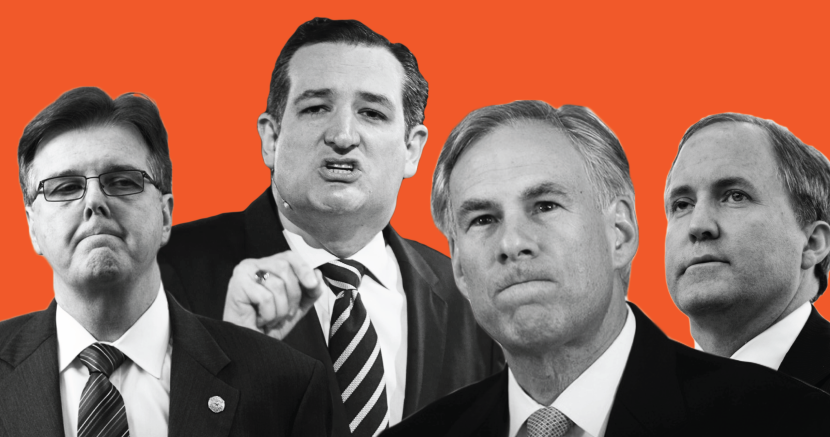 Texas Officials Antics After Abortion Ruling Are Beyond Belief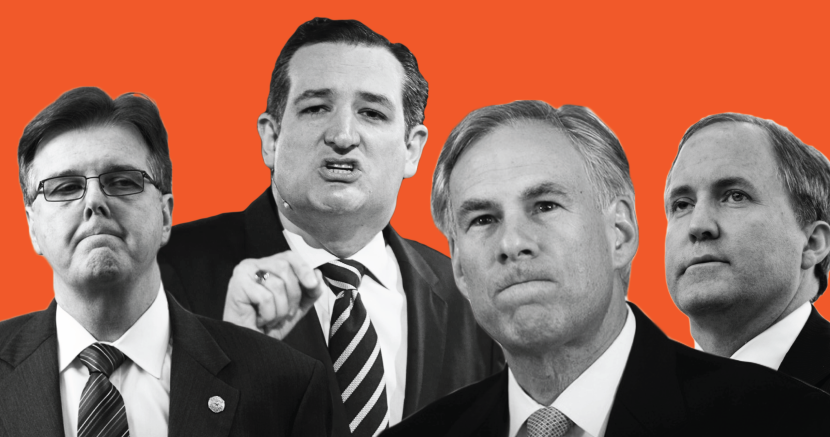 The Supreme Court ruled that the key provisions of 2013's notorious House Bill 2 were unconstitutional.
Immediately after the U.S. Supreme Court last month struck down major provisions of the state's new anti-abortion law, the Texas Health and Human Services Commission proposed a new rule: Fetal remains will have to be cremated or buried. The new rule was slipped into the Texas Register right before HHSC's proposed new regulations for "circuses, carnivals, and zoos."
The Supreme Court ruled that the key provisions of 2013's notorious House Bill 2 were unconstitutional. Apparently, though, Texas isn't taking that ruling sitting down. State officials signaled their determination to work around the court's ruling with the new rule and other steps.
Abbott loudly endorsed the rule and urged HHSC to enforce it immediately. How it will be enforced, though, is anybody's guess. With its broad definition of fetal tissue — "other tissue from a pregnancy" — the new rule raises many questions.
If "other tissue from pregnancy" is to be buried or cremated, who pays for it? Will funeral homes need to be involved? What of in vitro fertilization? What about miscarriages at home or in physicians' offices? What about the legal and critically needed donation of fetal tissue for medical research?
Apparently, the rule change was requested a while back by GOP state Rep. Byron Cook. The timing, however, makes it look like Texas simply reacted to the Supreme Court with a regulatory move that implies, "oh yeah, we'll show you!"
The day after the court ruling, HHSC published a new edition of a controversial pamphlet that the state requires physicians to present to women before abortion care. Among many questionable assertions, the pamphlet exaggerates the health dangers of abortions.
ACTION: Tell the TX Department of Health to stop lying to Texans seeking abortion care!
Some provisions of the 2013 bill survived the Supreme Court's ruling. For instance, lawmakers included a provision stating that pregnancy begins at fertilization. But instead physicians use the date of a woman's last menstrual period to calculate when pregnancy begins. The change advances the arguments of anti-abortion activists who also object to drugs like the "morning after" pill and devices like IUDs that prevent implantation of a fertilized egg.
This change won't alter accepted medical practices. It will add confusion for policymakers and analysts. Confusion about the date pregnancy begins has apparently led officials to undercount the number of riskier second-trimester abortions, which have increased as the overall number of abortions has declined.
After the passage of HB2, more than half the state's clinics offering abortion services closed. The law's backers, by setting ridiculous, unnecessary and costly standards, intended to close the clinics. That meant tens of thousands of women lost easy and affordable access to health care. Minority communities were hit hardest, especially along the Texas-Mexico border.
In the wake of the Supreme Court's decision, it is unclear how soon some clinics might reopen. Many Texas women will still be denied access to quality health care while providers try to readjust after the ruling.
Even the Supreme Court cannot deter anti-abortion activists. Funerals for fetal tissue. Indecent, over-the-top intrusions into the relationships of women and their medical providers. "Life begins at fertilization" language in state laws. There will be more of these kinds of things.
Closing women's health clinics because of opposition to abortion services also denied women access to cancer screenings and other health care they can receive nowhere else. And, in 2013, lawmakers and anti-abortion activists closed those clinics while claiming the move would improve women's health care. That deception is deeply offensive. The language of the Supreme Court ruling indicates the court was offended, too.
Opposition to abortion among adherents of certain religions is understandable. That they wish to impose their particular sectarian doctrines on the rest of us is, however, difficult to understand in a nation supposedly committed to the separation of church and state.
Over the years, many cynical politicians on the right used the issue simply to gain the support of those who oppose abortion. A clear and compelling opinion from the Supreme Court on the Texas law is unlikely to deter their efforts. Many of those elected cynics probably welcome the decision. It gives them an excuse to stir up their voters.
This article originally appeared in the Austin American-Statesman. Glenn W. Smtih is a senior strategist for Progress Texas.