Seven Ways Republicans Are Failing Latinas on Reproductive Health Care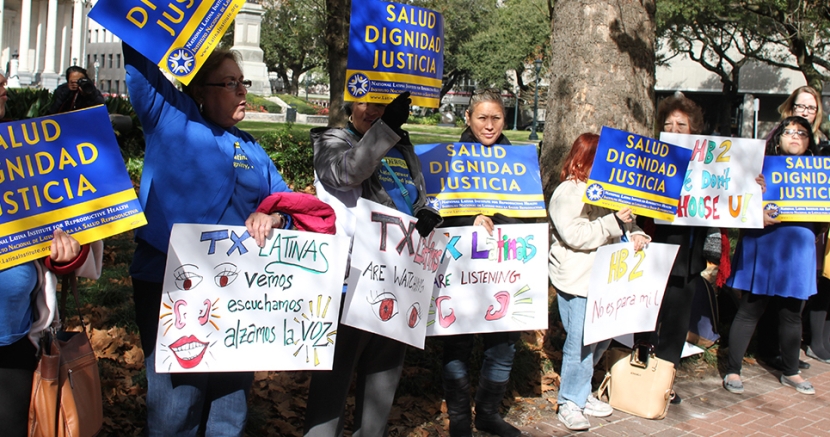 Latinas make up more than 40% of women of childbearing age — 2.5 of 5.7 million — in Texas. And by every measure and on every front, from access to contraception and sex education to cancer screenings and abortion care, Texas Latinas experience a disproportionate share of the harm caused by policies that restrict access to reproductive healthcare.
It's not entirely surprising that the divide over these policies is almost entirely among party lines, with a few exceptions. But the health and wellness of Texas women and families shouldn't be about politics.
Let's count the ways in which Republican policies in Texas are failing Latina women by imposing unacceptably extreme barriers to reproductive healthcare:
Visit the Texas Latina Advocacy Network of the National Latina Insitute for Reproductive Health to learn more their incredible work organizing in communities most impacted by these devastating policies and building a multi-generation, inclusive movement for reproductive justice in Texas.
DONATE
Your donation supports our media and helps us keep it free of ads and paywalls.