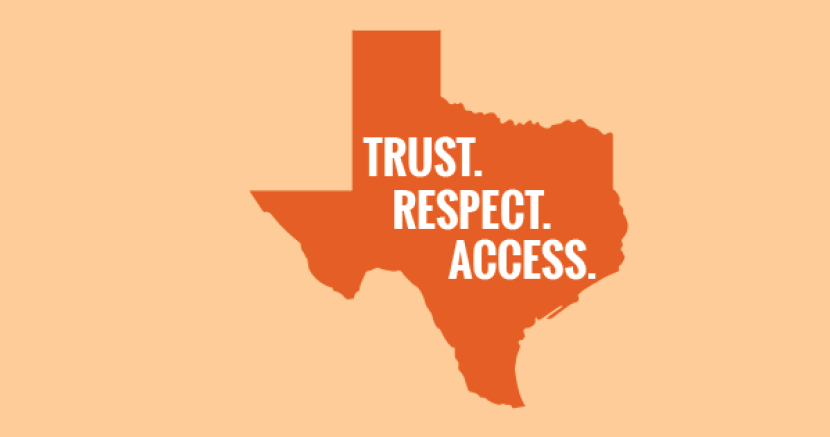 Seven Groups Launch Reproductive Health Care Campaign in Texas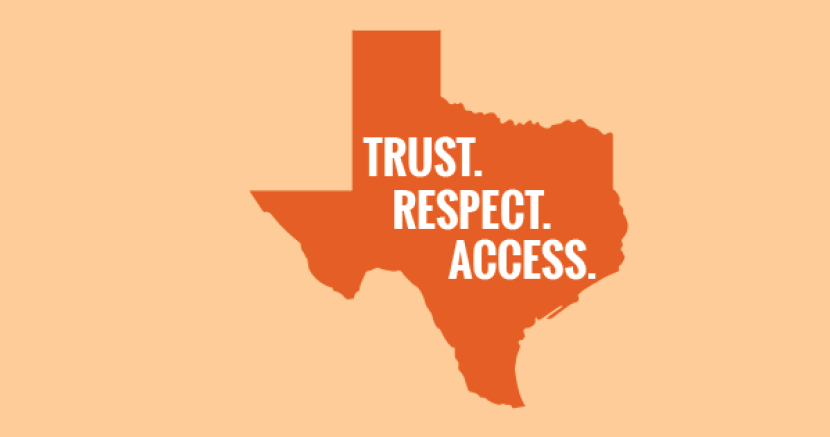 State Representatives stand in stark contrast to extremist lawmakers' efforts to restrict reproductive health care in Texas.
At a press conference today, a coalition of seven organizations launched a multi-year campaign, Trust. Respect. Access., to restore trust in Texans to make their own reproductive health care decisions, respect for health care professionals' judgment, and access to the full range of reproductive health care. Texas Research Institute—the educational arm of Progress Texas—has partnered with ACLU of Texas, NARAL Pro-Choice Texas, National Latina Institute for Reproductive Health (NLIRH), Planned Parenthood Texas Votes, Texas Freedom Network, and Whole Woman's Health to promote policies that move Texas forward.
Speaking at the press conference, State Reps. Mary González, Donna Howard, and Jessica Farrar outlined the coalition's 2015 legislative agenda and highlighted how their individual legislative proposals—which stand in stark contrast to extremist lawmakers' efforts to restrict reproductive health care in Texas—would further the coalition's initiative. Dinorah Martinez, a community health worker in the Rio Grande Valley, addressed the profound barriers to reproductive health care access, and spoke of ways Texans are mobilizing around reproductive justice concerns. 
The Trust. Respect. Access. campaign presents a new vision for the future of reproductive health care access in Texas.
Fatimah Gifford, Director of Marketing and Public Relations, Whole Woman's Health:
"We've seen firsthand the devastating consequences of restrictive policies affecting reproductive health care, including contraception and abortion access. As a result, the state has shuttered dozens of clinics across the state, making access out of reach for thousands of Texans. Today we come together, as a unified coalition, to continue the momentum that emerged during the 2013 legislative session."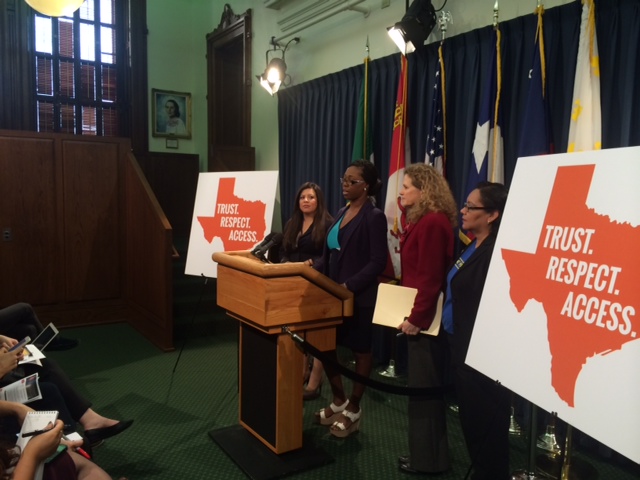 State Rep. Mary González: House Bill 78, House Bill 468
"Legislators who supported HB 2 in 2013 said then that they wanted a serious discussion about sex education and how to lower the number of unintended pregnancies in a state with one of the highest teen birth rates in the nation. It's time to find out whether those promises were empty words or if our colleagues really understand that Texas won't have fewer unintended pregnancies simply by making it harder for women to access safe, legal abortion care. We have to trust young people with the knowledge they need to make the important health care decisions they face, and we have to respect teenagers who are already mothers to consent to birth control. I can't think of any reason why this Legislature wouldn't pass these common sense bills."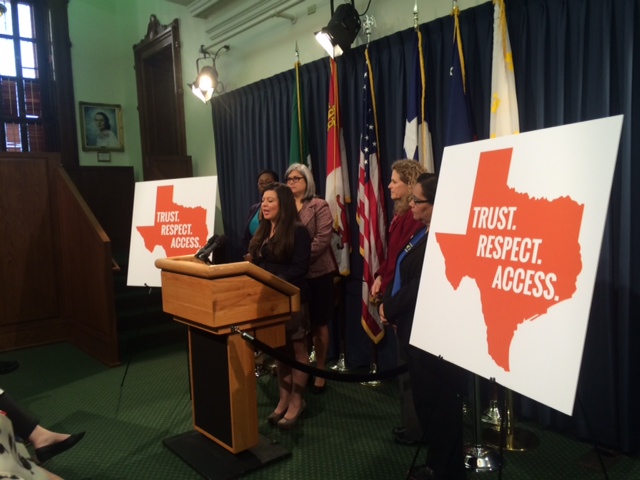 State Rep. Donna Howard: House Bill 1210
"The medical exam room is a unique private space that should be safe from political intrusion. HB 1210 creates a standard for Texas that says our state will not force health care providers to choose between violating their medical training and ethical obligations or violating the law. HB 1210 would keep medical care—including advice about birth control, mammograms, cancer screenings—between a woman and her doctor."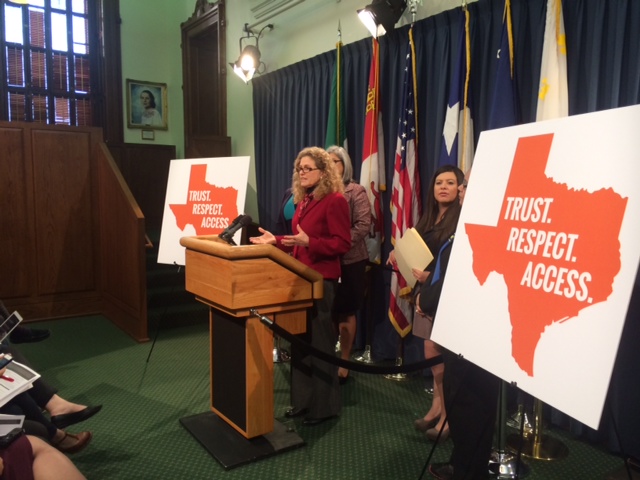 State Rep. Jessica Farrar: House Bill 709
"Like the HB2 restrictions, the mandatory waiting period impedes rather than improves reproductive health care. The Legislature should focus on ways to improve access to health care and respect Texans' medical decision-making. As research has shown, rather than changing minds, the mandatory waiting period imposes a physical hardship and can be cost prohibitive."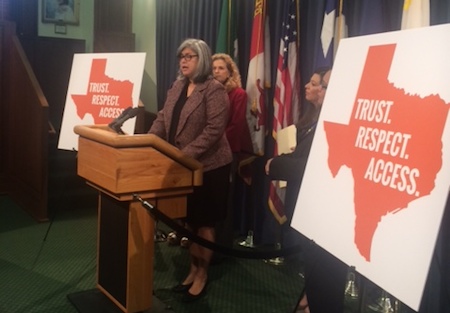 Dinorah Martinez, NLIRH TX LAN Field Coordinator and Community Health Worker/Promotora:
"From church meetings, to community health fairs, and even to the state capitol itself – we are organizing and mobilizing Latinas across Texas to lift their voices and fight for the human right to health care, including reproductive health care."