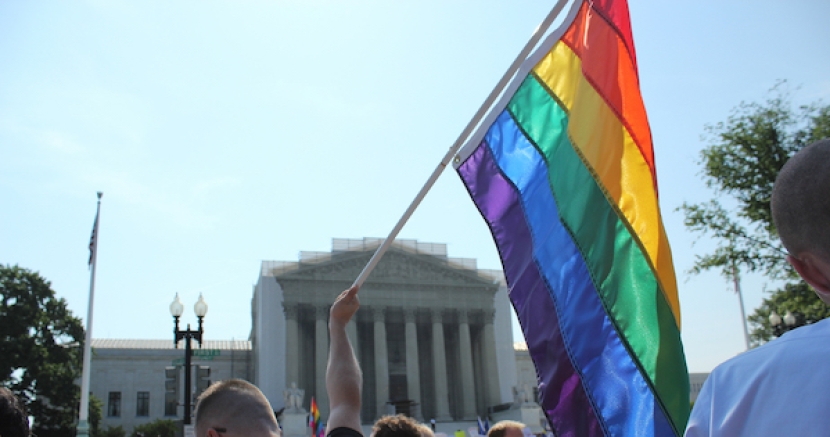 Republicans Move On Law Denying Marriage Equality - Even if Supreme Court Overturns Ban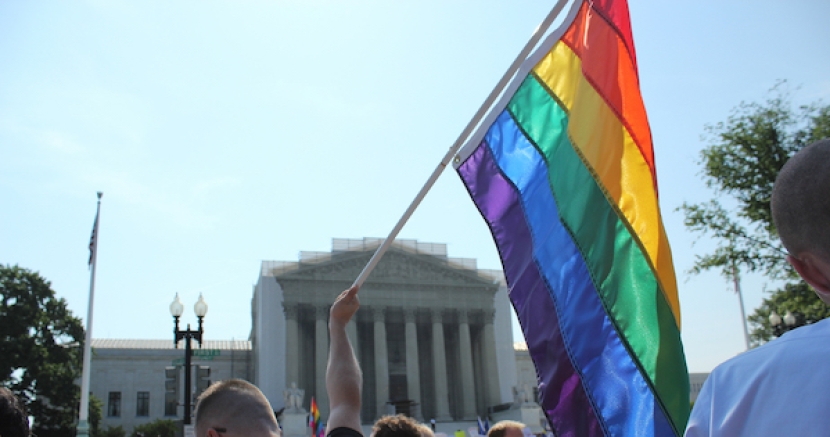 Two weeks ago, the Texas House State Affairs committee heard public testimony on House Bill 4105, a bill that would deny gay and lesbian couples the freedom to marry even if the Supreme Court strikes down Texas' ban on marriage this summer. With the U.S. Supreme Court set to hear oral arguments on marriage equality next week, the State Affairs committee today passed HB 4105, which would ban state and local officials from issuing marriage licenses and bar using public funds to issue licenses.
This end-run around marriage equality is similar to the actions that southern states took when the Supreme Court struck down as unconstitutional states' bans on interracial marriage.
man testifying against #HB4105: In 1966 you would've said marriage is bw one white man and one white woman #txlege

— ProgressTexas (@ProgressTX) April 9, 2015
The hearing on HB 4105 by Rep. Cecil Bell - his second anti-LGBT bill heard in committee - was filled with hateful rhetoric from several anti-LGBT witnesses. One particularly despicable piece of testimony came from notorious hate-monger and Lt. Gov Dan Patrick backer, Steve Hotze.
Hotze says that if same-sex marriage is legalized, we might as well do away with laws against murder, rape and embezzlement. #HB4105 #txlege

— Tx Freedom Network (@TFN) April 9, 2015
The committee also heard powerful testimony from families and faith leaders from across the state who came to the Capitol to stand up for every Texan's freedom to marry.
Woman speaking against #HB4105: "Please stop now instead of choosing discrimination. Please choose equal justice under the law." #txlege

— NARAL Pro-Choice TX (@naraltx) April 9, 2015
HB 4105 would make issuing a marriage certificate to a same-sex couple by a county clerk a fireable offense.
.@SylvesterTurner to @TXRightToLife: Was Texas not obligated to follow Brown v Board of Education? @TXRightToLife: crickets #HB4105 #txlege

— ProgressTexas (@ProgressTX) April 9, 2015
The Texas GOP's effort to discriminate against gay and transgender Texans has reached new heights. More than 20 anti-LGBT bills have been filed this session—a record number according to the Texas Observer— ranging from bills that target marriage equality to so-called "religious freedom" and local preemption bills that aim to legalize LGBT discrimination. Though these laws take aim at non-discrimination ordinances on the books in cities across the state, in much of Texas today, it is still legal to fire or turn away gay and transgender Texans simply because of who they are.
Click here to tell Texas Republicans you support the freedom of every Texan to marry the person they love.