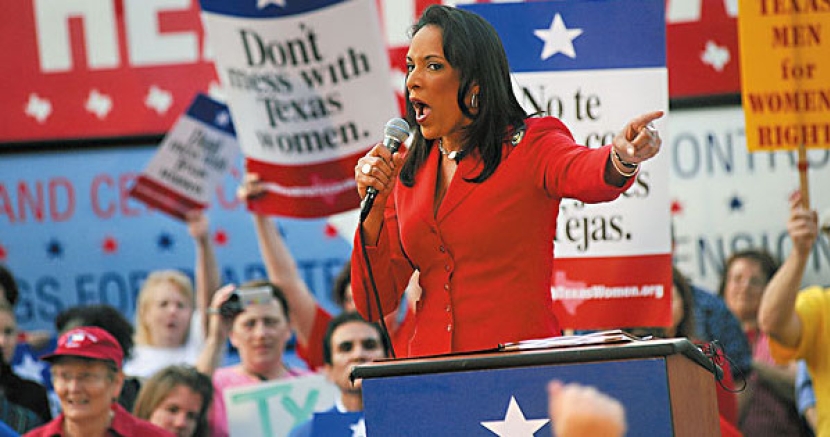 Rep. Dukes' Abortion Reveal and Perry's Bizarrely Inaccurate #HB2 Answer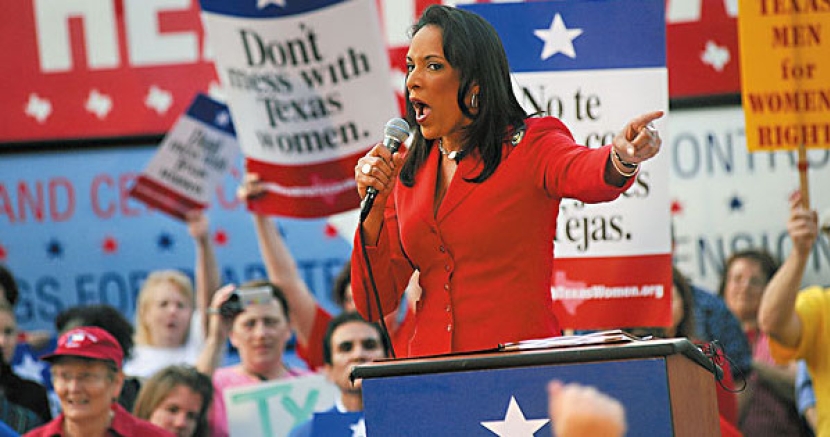 Rep. Dukes' Abortion Reveal and Perry's Bizarrely Inaccurate #HB2 Answer
Two exchanges on the topic of abortion that occurred during the Texas Tribune Festival expose the baseless lies the Texas GOP perpetuates to justify its efforts to restrict access to safe and legal abortion in Texas.
"I Had an Abortion"
During "The Women's Health Debate" panel, State Rep. Dawnna Dukes courageously revealed her own abortion to debunk dangerously false arguments made by Molly White, an unopposed Republican nominee for Texas House District 55. Despite overwhelming evidence to the contrary, Molly White—a virulent anti-abortion activist who insisted that abortion was not related to women's health—claimed that women who have abortion suffer from mental health problems and drug abuse.
When White told Rep. Dukes that she could not understand abortion unless she had one herself, Dukes replied, "I had an abortion."
Rep. Dukes is not alone—nearly one in three women will have an abortion by the age of 45. In standing up to the widely-discredited lies promulgated by anti-abortion groups and sharing her own experience, Rep. Dukes took a bold step towards ending the stigma and shame women are made to feel about abortion and building support for access to safe and legal abortion care. And as Dan Solomon noted in Texas Monthly:
"The other thing to consider, coming out of White's assertion that personal experience with abortion is part of the requirement to discuss it, is that many of the people who stand with White in opposing the procedure haven't got that experience, either. "You can't remark on abortion unless you've had one" is an interesting standard to apply to Dawnna Dukes, if it hasn't been applied to, say, State Senator Glenn Hegar, who introduced the abortion-restricting HB 2 in the Texas Senate last year."
Perry's Bizarre HB2 "Oops" Answer
In another exchange that dispelled the GOP myth that House Bill 2 was in any way related to protecting women's health and safety, after being asked about the impact of HB2 during his interview at the Tribune Festival, Gov. Rick Perry responded with a bizarre comparison to Joan Rivers' death.
"It was interesting that Joan Rivers and the procedure that she had done, where she died, that was a clinic. It's a curious thought, that if they had that type of regulations in place whether or not that individual would be still alive."
A curious thought, indeed. Not only was Ms. Rivers surgery performed in an ambulatory surgical center (ASC), but under Texas law plastic surgeries are not required to be performed in ASCs. That is despite the fact that abortion is safer—and has a lower mortality rate—than plastic surgery. If the final provision of HB2—which was struck down as unconstitutional—were to take effect, abortions in Texas would have to be performed in ASCs.