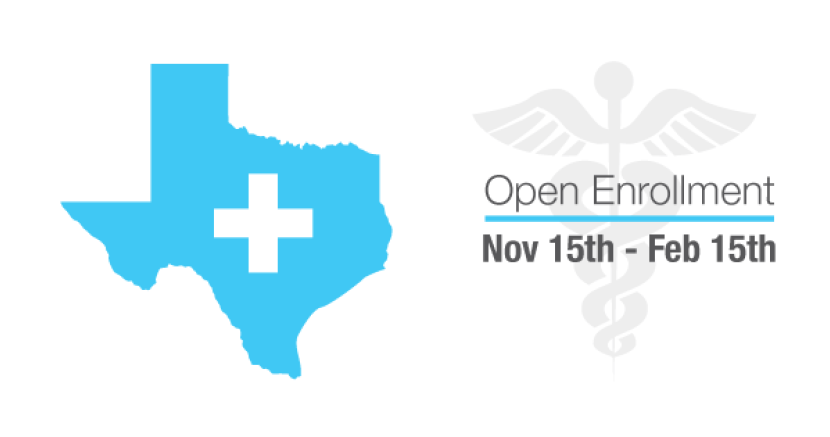 Open Enrollment Through The Healthcare Marketplace Begins November 15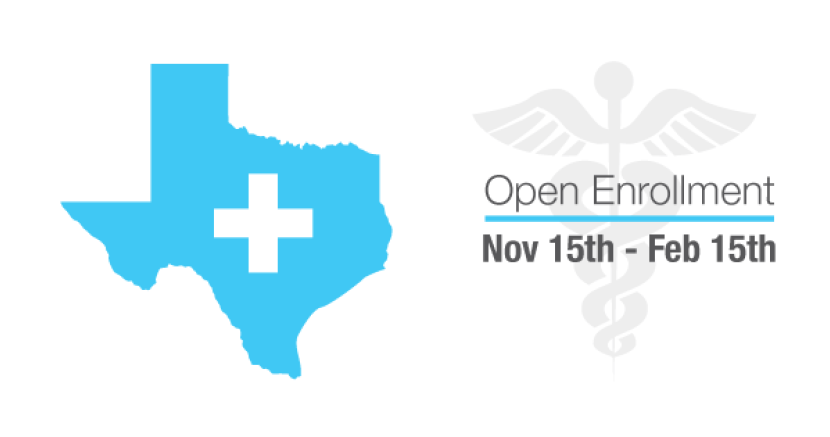 Whether you missed the opportunity to get affordable health care during last year's open enrollment period, or you're looking to make changes to your existing plan, you're in luck— Open enrollment through the Affordable Care Act via Healthcare.gov begins again on Saturday, Nov.15.
To date, 734,000 Texans have signed-up for coverage on Healthcare.gov and, according to the Center for Public Policy Priorities, the marketplace has been a huge lift: "Texas has seen more progress on affordable health insurance in the last six months than in the last decade."
A few things to know before you get started:
You can start shopping for coverage now. Although enrollment doesn't start until Saturday, you can compare plans on HealthCare.gov now to get an idea of which will fit your needs best when the time comes to enroll. The enrollment period is from Nov. 15 through Feb. 15. However, the deadline to receive coverage by Jan. 1 is Dec. 15.
Financial Assistance is available. An estimated 84% of Texans who signed up for health care during the last open enrollment period received tax credits that made their monthly premiums far more affordable— the average being around $72 per month. You may be eligible for a subsidy too so be sure and look into it before you choose your plan.
Website glitches are a thing of the past. If you were discouraged from signing up for health care through the marketplace because of the problems with the site, necessary improvements have been made. Hundreds of thousands of people have successfully used the site to get new politics. If you're still weary, there are navigators available to assist with the process.
You can find more information on how or where to get enrolled here or by visiting HealthCare.gov.