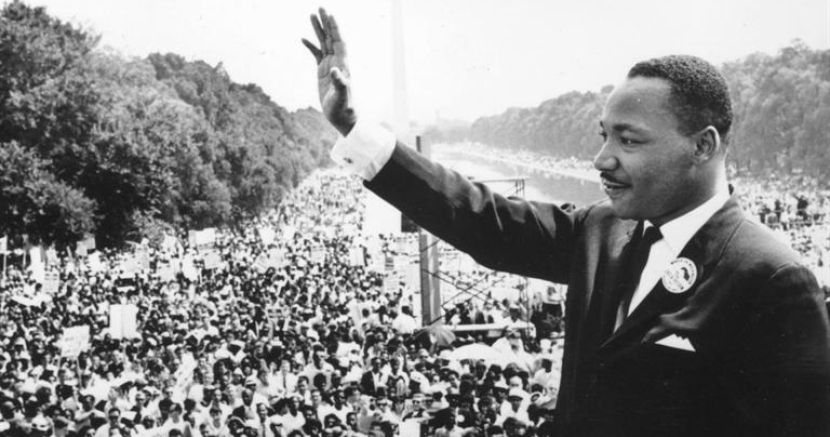 "The Most Durable Power": The Rev. Dr. Martin Luther King Jr. and the Tragedy in Dallas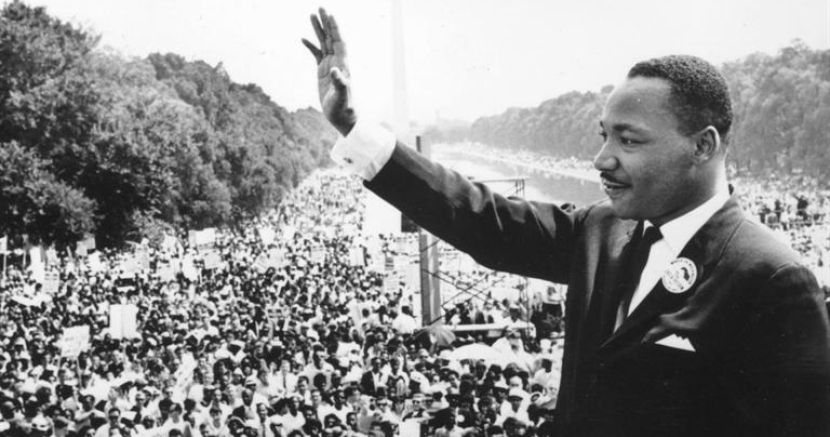 Ed. Note: This column was originally published in the Quorum Report and is republished here with permission.
I am not sure what to write.  In the aftermath of the terrible attack on Dallas police, however, words must be written and spoken if only to prove their worth in the struggle against hate. We can't begin to speak, though, without first answering Dallas Police Chief David Brown's plea for support for law enforcement officers under his command and for police everywhere in America. As one of the Black Lives Matters Dallas marchers said in an interview today, the police were there for us and we are there for them.
At the same time, we must not forget the other innocent lives lost to brutal violence in recent days, weeks and years. I haven't had this tight, empty feeling in my gut since the night I heard that the Rev. Dr. Martin Luther King Jr. had been shot to death in Memphis. Precious lives have been lost, and I fear that something else is being lost as well.
King warned us. Here's a piece he wrote called "The Most Durable Power," published by Christian Century in June, 1957, 59 years ago:
"Never succumb to the temptation of becoming bitter. As you press on for justice, be sure to move with dignity and discipline, using only the weapon of love. Let no man pull you so low as to hate him. Always avoid violence. If you succumb to the temptation of using violence in your struggle, unborn generations will be the recipients of a long and desolate night of bitterness, and your chief legacy to the future will be an endless reign of meaningless chaos," King wrote.
He concluded, "I still believe that love is the most durable power in the world…He who loves is a participant in the being of God. He who hates does not know God."
Most Americans have tried to heed King's words and keep to the sunlight, avoiding "a long a desolate night of bitterness." We have come some distance toward justice, but we have also stumbled.
Today I feel a great impatience with political rhetoric. I'm doubting my own thoughts and don't want to contribute anything at all to hollow faux righteousness or a pretended view from above. No such views from above exist. We are in this together, at ground level.
I can say this: I am proud of Texas. I don't always get to say that. I am proud of Chief Brown and Dallas Mayor Mike Rawlings. Their calm leadership during the terrible storm in the streets last night was miraculous. I am also proud of Gov. Greg Abbott, who in a written statement said, "In times like this we must remember – and emphasize – the importance of uniting as Americans."
Because I follow so many journalists on Twitter, I was following the #Dallas hashtag Thursday night and into the early hours of Friday morning. There was a great deal of hateful blaming going on in the social media. But Texans – at least those I could recognize as Texans – were, for the most part, restrained and thoughtful. This was happening to Us, and we recognized no "Them" among us, except for the cowardly and invisible sniper or snipers aiming at our hearts.
I know social media can give voice to the voiceless, but through the evening and early morning I was sure glad that there were professional, responsible journalists on the scene. The tweets and posts from citizens on the Dallas streets – including the early selfies by police officers standing with the protestors – were also bright lights shining in the dark. Generally, though, if you tried to build a full view of events from those holding forth on social media, the picture was too often ugly and distorting.
At the very center of the violence in Dallas is the Rosa Parks Plaza, a bus terminal named for the great heroine of the Civil Rights Movement. In 1955, Rosa Parks refused to obey a Montgomery, Alabama bus driver's command to give up her seat to a white passenger.
There's a bronze statue of Parks in the Dallas plaza honoring her. Go there and be awestruck by her implacable dignity and courage. Words are powerful, but we might learn more from Rosa Parks' gaze than we can from all our words, however well meaning.