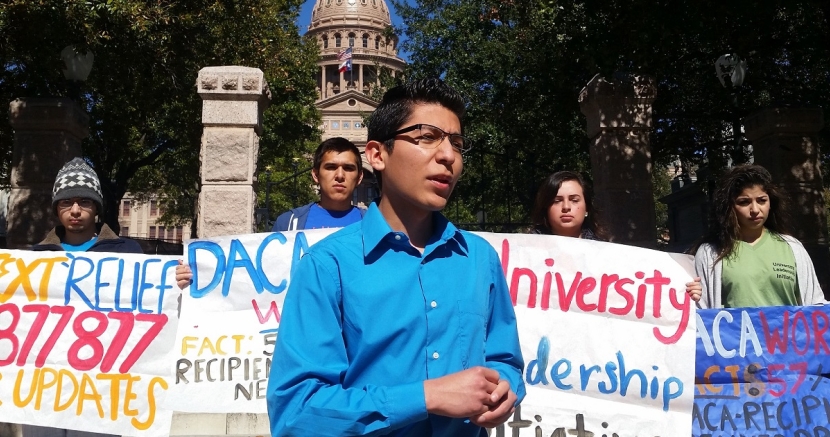 Meet Daniel: Stuck Between Obama's Immigration Action and the Republican Lawsuit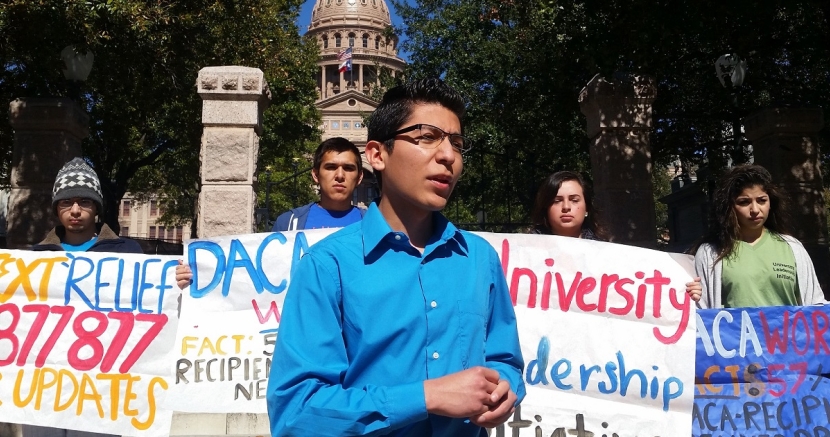 Meet Daniel.
Starting last week, Daniel was supposed to be able to apply for DACA - the Deferred Action for Childhood Arrivals.
Daniel, who came to the U.S. in 2009 and therefore could not qualify under the previous DACA guidelines, could have qualified under new guidelines established by
President Obama's executive actions on immigration last November
. He was eager to apply or a work permit, and contribute to his community the way he was taught.
As Daniel stood in front of the State Capitol, he explained that DACA does not grant legal status - only Congress can do that. The policy, which originally passed in 2012 and remains in effect today, protects young children of a certain age from deportation for a certain amount of time.
But Daniel can't rely on that protection. Because Ted Cruz and Greg Abbott are afraid of him.
There are dangerous people in the world, but Daniel is not one of them. I eagerly await the day when President Obama's executive actions on immigration are upheld, and Daniel is able to secure the freedoms that millions upon millions of immigrants have enjoyed over the centuries.
Deferred action offers protection from deportation for a certain amount of time — in this case, three years. The administration is also issuing work permits, which allow people to work in the US legally, to immigrants who receive deferred action. But deferred action, even with a work permit, isn't the same as legal status. Immigrants who get deferred action are still unauthorized. They're not legal, and they're not getting a path to citizenship.
Outside the Capitol, Daniel shared his story during an event hosted by the 
University Leadership Initiative
 on the front steps of the Texas Capitol. He wanted to apply for a work permit, and not have to live under threat of deportation. Daniel and the group spoke of the disappointment with the judge's ruling, but stressed it was a temporary action and expressed hope and confidence that eventually Daniel would prevail.
As I listened to Daniel and the other event participants speak, I was struck by the true pettiness of Ted Cruz and Greg Abbott. There was nothing threatening about this student. There was no criminal element in his character, or any sinister motive to his actions. He was a nice, well-spoken kid who just wanted to get a job and pay taxes.
Ted Cruz and Greg Abbott celebrate turning away people like Daniel and tearing millions of family members apart just to secure a few more primary votes.