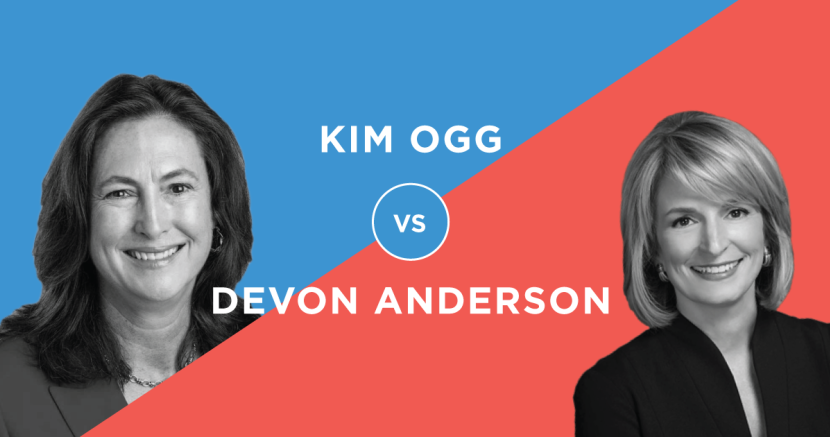 Harris County District Attorney Race: Democrat Kim Ogg v. Republican Devon Anderson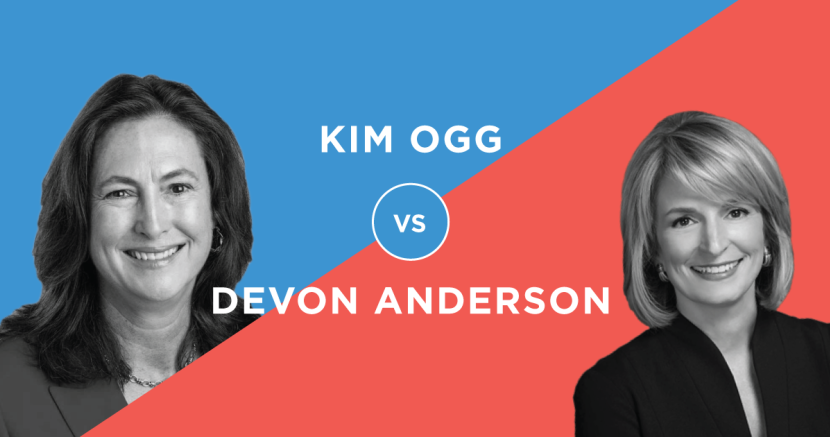 Ogg's Positive Campaign is Trying to Unseat One of the Worst District Attorneys in America
Donald Trump is probably the worst candidate in history - but the current Republican District Attorney of Harris County, Devon Anderson, is giving Trump a run for his money.
Here's a summary of some of the horrible things Anderson has done to date, from the Houston Chronicle:
Sent a rape survivor to jail to force her to testify
Left an innocent man in jail for months, after his conviction had been overturned
Improperly managed the prosecution of anti-abortion activists
"Stoked public fears and racial tension after the senseless killing of [a] sheriff's deputy"
It's clear that Anderson, like Trump, has no care for victims of sexual assault - or for the interests of those who want to see criminal justice reforms advocated for by the #BlackLivesMatter movement.

Fortunately, there's a better choice on the ballot.
Democrat Kim Ogg is a strong fighter for women, and common sense policy proposals. She's won the endorsement of the Houston Chronicle:
In contrast, Ogg, 56, has served as the head of the city's anti-gang taskforce and as executive director of Crime Stoppers. In both of those roles, she's overseen staff and harnessed limited resources to successfully unite Houston's wide network of law enforcement agencies and non-profits.

"I have extensive dealings with how to make a group of organizations work toward one purpose, and I think that's very important in leading the DA's office," Ogg said during her interview with the Houston Chronicle editorial board. Anderson declined to meet.

Ogg says that she will use "cite-and-release" for low-level marijuana possession - a move that Texas has allowed for years but Harris County has failed to embrace. She also will stop routine objections to personal recognizance bonds. The county needs a leader willing to stand up to the bail-bond industry and a presumption of guilt that forces the working class and minorities to stay behind bars even if they're innocent.
The "cite and release" policy Ogg supports for low-level marijuana possession is important, and a signal that she would be more open to marijuana policy reform proposals we've supported over the years.
Overall, when you compare the two, there's no question. All that's left is for everyone to vote this election season!