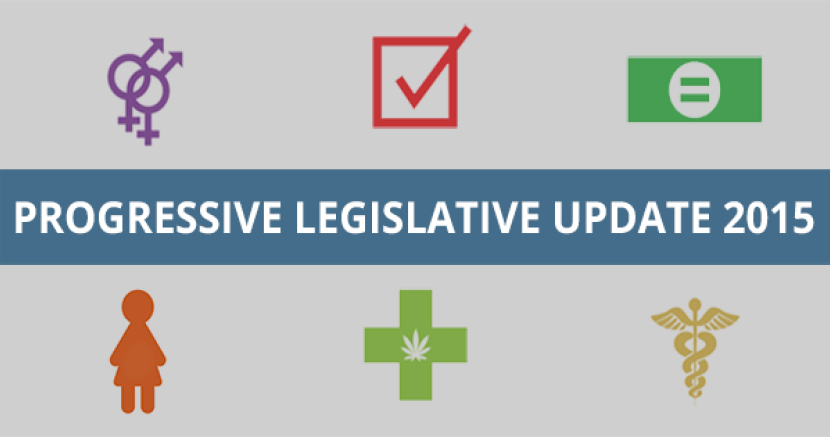 Halftime Report on the 2015 Texas Legislature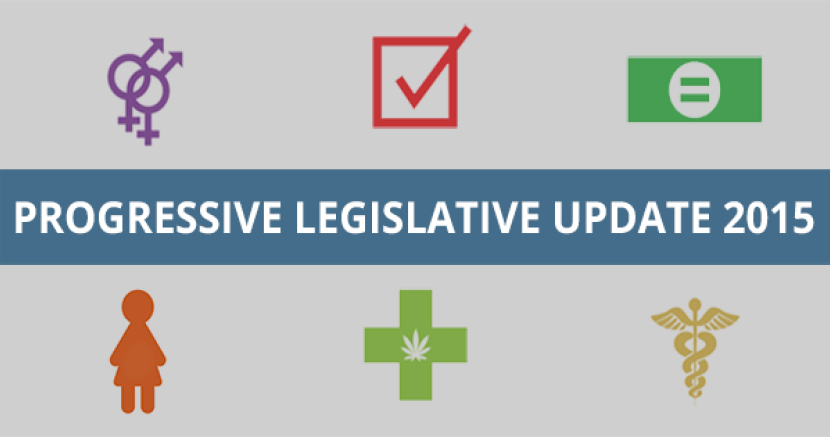 With less than 50 days left to pass bills in the Texas Legislature, the real action is about to begin. With so much going on, the following is a quick update on some of the progressive issues we work on most, and how things are shaping up for them at the Capitol.
LGBT Equality
More than 20 anti-LGBTQ bills have been filed this session—a record number according to Texas Observer— ranging from bills that target marriage equality to so-called "religious freedom" and local preemption bills that aim to legalize LGBTQ discrimination. Though in much of Texas today, it is still legal to fire or turn away gay and transgender Texans simply because of who they are.
Despite the large number of bills filed, LGBTQ advocates remain confident that the hate-packed legislation won't see passage.
Thankfully, the Texas Association of Business, the state's influential chamber of commerce, has come out in opposition to this new crop of anti-LGBTQ religious discrimination bills—laws that would broaden the state's existing "Religious Freedom Restoration Act."
Further reading:
Affordable Health Care
More than 1.2 million Texans now have health coverage thanks to the Affordable Care Act. But here in Texas, good news doesn't last long - a U.S. Supreme Court case is jeopardizing health coverage for each and every one of those Texans.
Meanwhile, Greg Abbott still refuses to expand Medicaid, and won't even propose his own plan to draw down billions to close the coverage gap. As many as 300,000 jobs would come to Texas if we did expand Medicaid - but since we are not, 1,000,000 Texans have no access to affordable health coverage.
We are organizing to make a difference. To date, twenty-five business groups have come out in favor of closing the coverage gap. And on March 12, we helped lead a rally of hundreds of activists gathered at the Texas Capitol to demand state officials find a way to close the coverage gap.
There's a lot more to be done for affordable health care, and we won't stop fighting until it happens. Here are additional resources on affordable health care in the Legislature this session:
Further reading:
Abortion Access and Reproductive Health
After passing the most draconian anti-abortion law in the country last session, anti-abortion radicals in the Texas Legislature are back at it this session, trying to pass laws that would further restrict access to abortion care.
Earlier this session, we partnered with six organizations and our progressive champions in the Legislature to introduce a proactive legislative agenda aimed at reversing the damage cause by Texas anti-abortion laws. Our Trust. Respect. Access. campaign is focused restoring trust in Texans to make their own reproductive health care decisions, respect for health care professionals' judgment and access to the full range of reproductive health care, from sex education and birth control to abortion.
Further reading:
Marijuana Policy Reform
For the first time ever, the Texas Legislature is having a serious conversation about marijuana policy reform. Elected officials from both the Republican Party and the Democratic Party have combined to propose a total of 10 bills!
Last Wednesday, a House committee heard testimony on several bills that would reduce the criminal penalty for small possession of marijuana - a move that would save the state $700 million a year. A full-scale medical marijuana bill was filed a month ago, and will likely get a committee hearing soon.
Further reading:
Equal Pay and Minimum Wage
The most prominent equal pay effort of the 2015 session came from State Representative Mary Gonzalez (D - El Paso) as an amendment to the state budget. If passed, it would have required Texas Comptroller Glenn Hegar to provide a report on pay equity among Texas government employees.
Her argument was simple: all Texas state agency employes, regardless of gender, should receive equal pay for equal work. Unfortunately, House Republicans struck down the amendment - while every Democrat voted for it.
Minimum wage has also been a topic of discussion, with bills and even constitutional amendments to raise the minimum wage to $10.10, and other bills that would allow counties to set their own minimum wage levels so long as it is above the state and federal level.
Voting Rights
A number of Texas Democrats have filed bills that would make it easier to vote. However, legislation to improve voter access to the polls is largely limited this session, thanks to conservatives' continued desire to suppress the vote.
From same-day and voter registration to letting Texans show their student and/or veteran IDs to vote, there are some positive voting rights bills we are tracking this session. Whether or not they make it anywhere, we have yet to see.
Further reading: