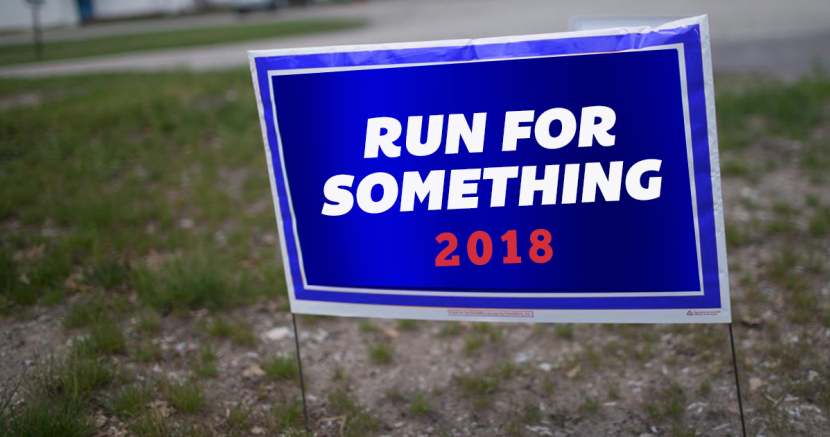 Filing Deadline Is Monday. Run for Something.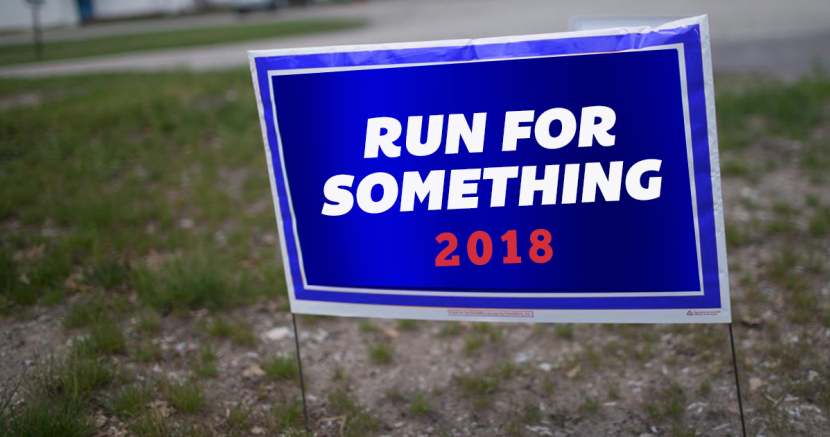 Here's handy list of all the uncontested races and a ready to run checklist.
Texas progressives are energized and running for office in record numbers across the state. We have candidates to challenge Republicans for every statewide office and congressional seat, but there are still uncontested Texas House and Senate and judicial races.
Monday, December 11 is the deadline to file. Do you live any of these districts? Ever considered a run? Do it! We need to challenge every seat.
Unchallenged Republicans
State House (click here to check out a Texas House district map to see who's running - and not running - where)
HD 1: Gary VanDeaver (R)

HD 2: Dan Flynn (R)

HD 7: Jay Dean (R)

HD 9: Chris Paddie (R)

HD 21: Dade Phelan (R)

HD 25: Dennis Bonnen (R)

HD 30: Geanie Morrison (R)

HD 32: Todd Hunter (R)

HD 54: Scott Cosper (R)

HD 55: Hugh Shine (R)

HD 58: Dewayne Burns (R)

HD 59: Tan Parker (R)

HD 60: Mike Lang (R)

HD 68: Drew Springer (R)

HD 69: James Frank (R)

HD 72: Drew Darby (R)

HD 82: Tom Craddick (R)

HD 86: John Smithee (R)

HD 87: Four Price (R)

HD 128: Briscoe Cain (R)

HD 135: Gary Elkins (R)

HD 150: Valorie Swanson (R)
State Senate:
Judicial:
Judge of the Court of Criminal Appeals Place 8: Elsa Alcala (R)

Chief Justice, 2nd Court of Appeals: Terrie Livingston (R)

Chief Justice, 10th Court of Appeals: Steve Smith (R)

Chief Justice, 11th Court of Appeals: Jim R. Wright (R)

Justice, 2nd Court of Appeals, Pl. 4: Bob McCoy (R)

Justice, 2nd Court of Appeals, Pl. 5: Sue Walker (R)

Justice, 2nd Court of Appeals, Pl. 6: Lee Ann Campbell Dauphinot (R)

Justice, 4th Court of Appeals, Pl. 2: Marialyn Barnard (R)

Justice, 4th Court of Appeals, Pl. 5: Karen Angelini (R)
Ready to Run Checklist
Part 1 - BEFORE YOU FILE:
Campaign email - example of a good email: YourName2018@gmail.com
Campaign phone - get a google voice line
Campaign address - use a PO Box if you can
Write your biography - Write a one pager on "Why me, why now."
Act Blue page - Set up a way to raise money!
Facebook page - NOT your personal page! Make an organizational page
Twitter handle
 
Part 2 - FILING DAY:
File a Treasurer with the Texas Ethics Commission
File for office - Go to your county party for districts that are wholly nested in one county, the State Party for all others
 
Part 3 - AFTER YOU FILE:
Consult with a campaign finance professional
Get an Employer ID Number from the IRS
Open a campaign checking account
Get professional photos
Build your website
Get a VAN account from the state party
Union-made printed materials (flyers, lapel stickers, business cards)