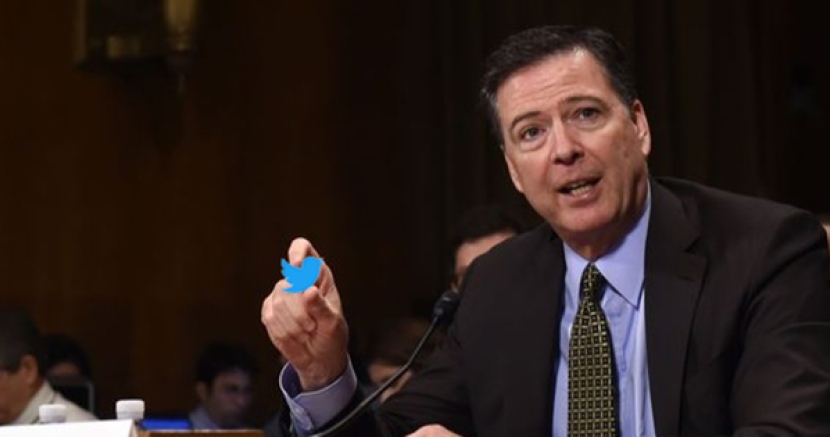 The Comey Testimony Summarized in 13 Tweets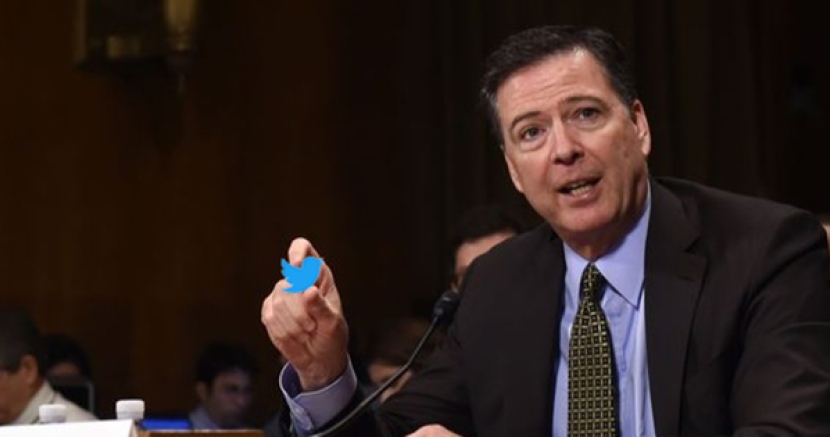 Former FBI Director, James Comey gave his first testimony since being fired by Donald Trump. With questions of collusion with Russia, attempts to interfere with FBI investigations, and mafia-like requests for "loyalty," the Twittersphere anxiously awaited the testimony.
Live look at Comey entering the Senate. pic.twitter.com/YfuE5pxLLg

— ProgressTexas (@ProgressTX) June 8, 2017

When Republicans questioned James Comey as to whether Trump "hoping" for an end to the Flynn investigation should have been seen as a direct order...
Just like saying "I hope nothing happens to your car windshield" right before it gets smashed isn't a threat. https://t.co/RZ96yNBeVw

— Christopher Hayes (@chrislhayes) June 8, 2017
On Trump's "hope," Comey invokes Henry II's crying out "Will no one rid me of this meddlesome priest" Thomas à Becket murdered shortly after

— David Folkenflik (@davidfolkenflik) June 8, 2017
Comey beats Sen King to Henry II nod: "Will no one rid me of this troublesome priest?"

"I was just going to quote that!" King says.#nerds

— Rebecca Berg (@rebeccagberg) June 8, 2017

Mafia movies must be so confusing for GOP Senators...
Senator Risch: When Mr. Corleone made you 'an offer you couldn't refuse," could it have simply meant an irresistibly attractive offer?

— Jonathan Chait (@jonathanchait) June 8, 2017

Rightfully so, comparisons between Trump and the mob were not appreciated. Some on Twitter made it clear, Trump was nothing like the mafia...
Stop comparing Donald Trump to the mafia. The Italians would never be this messy.

— Matteo Lane (@MatteoLane) June 8, 2017

The hearing quickly seemed to devolve from whether Trump desired to influence the FBI's Russia investigation to the degree to which he attempted to do so. The intention seemed clear to everyone...almost.
Comey: He's guilty
Democrats: He's guilty
Trump: I'm guilty
Republicans: We may never get to the bottom of this

— Jason Miller (@longwall26) June 7, 2017

As Comey recounted unprovoked phone calls, dinner invitations, and literal whispers about how excited Trump was to work with him...
This is basically a domestic abuse case.https://t.co/33P8mFvnfy

— Full Frontal (@FullFrontalSamB) June 8, 2017
Comey responding to the notion that there may be secret White House recordings of his private meeting with Trump: "Lordy I hope there are tapes."
"lordy I hope there are tapes" is the old white guy equivalent of "i wish a bitch would"

— Ziwe (@ziwe) June 8, 2017
Then in a strange turn of events, Senator John McCain went on a free range ramble about emails or "Bill Clinton's wife" or Russian Clinton's....or something?
McCain: "Maybe the Clinton emails colluded with the Russians."

Comey: "What."

McCain: "Maybe Clinton's emails are the Russians."

— Chuck Wendig (@ChuckWendig) June 8, 2017

During the hearing House Speaker Paul Ryan excused Trump's ignorance of protocol explaining, "He's new to this." Some, like our own Glenn Smith, pondered how that logic would work in a daily context.
I told an officer who stopped me for speeding that I was unfamiliar with the speed limit. Guess how that worked? https://t.co/TGTCFg3sqE

— glennwsmith (@glennwsmith) June 8, 2017

We didn't see much from Trump on Twitter today...
Meanwhile, at the White House... pic.twitter.com/tHCCtB8CJO

— Tara Palmeri (@tarapalmeri) June 8, 2017
And a reminder for us all to keep our eye on the ball...
Your daily reminder that 13 GOP Senators are still meeting secretly to take insurance from millions to fund tax cuts for their rich friends.

— Chris Murphy (@ChrisMurphyCT) June 8, 2017