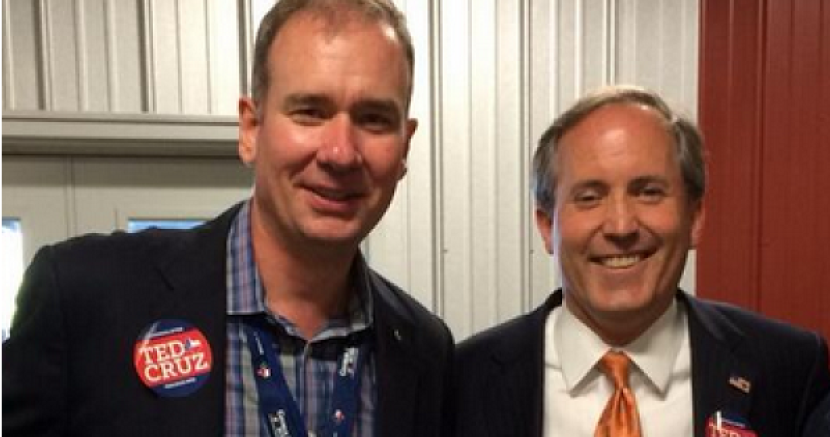 Breitbart Texas Twisting Itself in Knots to Defend Ken Paxton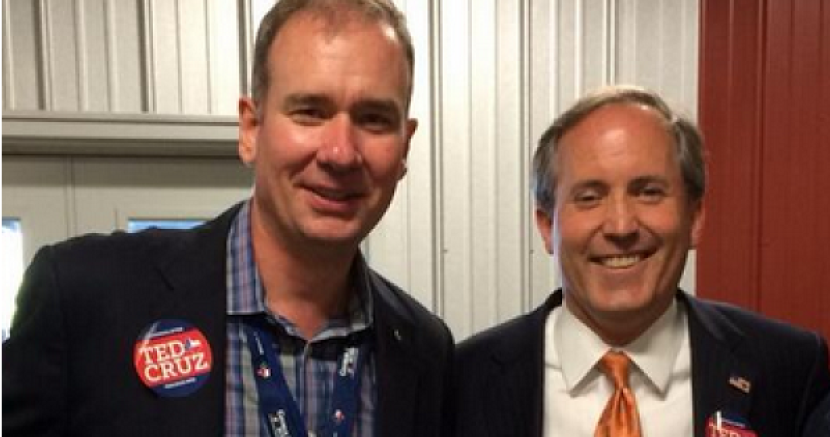 Breitbart Texas, a state-based, off-shoot of the national Tea Party site, was formed earlier this year to (apparently) give the Texas Tea Party another fake "news source" for their propaganda purposes. Their latest focus: trying to do opposition research and build a trove of content against Democrat Sam Houston, who is running against the criminally-challenged GOP candidate for Attorney General, Ken Paxton.
Branch and his supporters have raised the specter of potential criminal prosecution of Paxton under the Texas Securities Act — a scenario that could put Paxton, if elected, at the head of the office that decides whether to pursue such charges. Because the State Securities Board found that Paxton engaged in a civil violation of the registration requirements, Paxton could also face liability under criminal provisions that make unregistered solicitor work a third-degree felony. The attorney general's office shares responsibility for enforcing that law with the securities commissioner. 
"If Ken Paxton is on the 2014 Republican ticket, his admitted lawbreaking will be a blight on the party," Branch campaign spokesman Enrique Marquez said in an email.
Pretty serious stuff. Some Republicans fear Paxton may have to withdraw from the race if/once felony charges materialize.
Is Breitbart Texas concerned about this? Of course not. Instead, they are focused on misdirection, attempting to establish two easily refutable lies. First, they falsely claim Sam Houston thinks Texas spends too much on border security; and second, that Texas should end the practice of suing the government. To substantiate these allegations, Breitbart TX links back to their own previous reporting - neither of which back up the bizarre claims they are making.
But don't be surprised when Empower Texans, the Texas Republican Party of Texas, RedState, the Daily Caller, and others online voices in the Tea Party echo chamber repeat Breitbart Texas's nonsense.
Breitbart Texas is twisting itself in knots to defend Ken Paxton's criminal record - more of the same from a hypocritical Tea Party that is wrong for Texas.