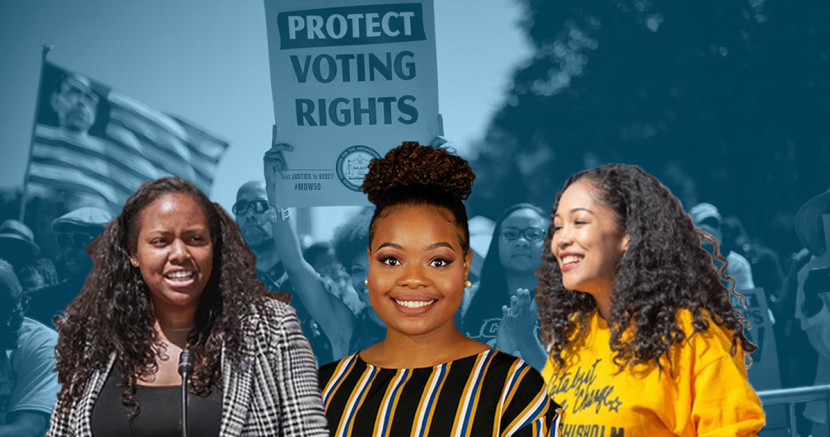 Black Texans advocating for the voting rights of all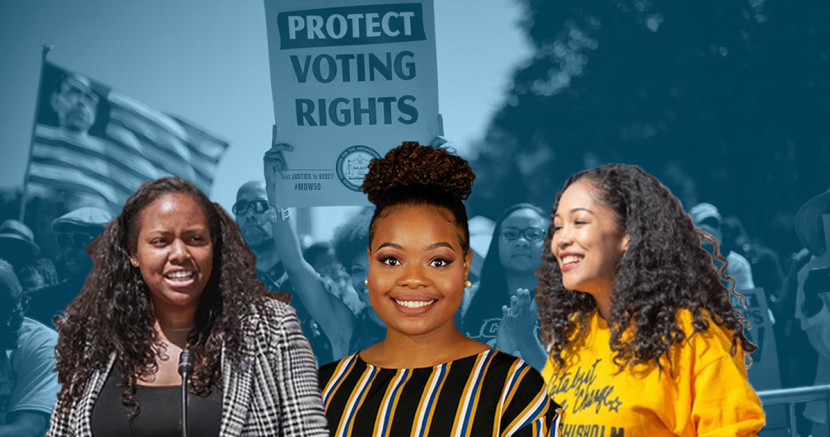 These Texas advocates are protecting the voting rights of all Texans, ensuring that Black Texans are at the forefront of the conversation.
Royce Brooks, Annie's List 
"I've been in the political and policy spaces for almost 20 years. And in my experience, I've found that you, or your campaign, or your coalition, won't make lasting change without championing accessibility, diversity, and equity. 
Voting rights are at the core of the work I do at Annie's List each day. In 2020, we're fighting to elect more progressive women who will prioritize protecting voters and expanding voting access."
Meagan Blackwell, Texas Rising
"Time and time again, we've seen African American voters make a critical difference in elections across the country. So those in power have tried to pass laws and put in place other obstacles that suppress the vote in our communities and make it harder for African Americans to have their voices heard at the ballot box. We can fight back by making sure we're registered to vote, we turn out at the polls, and we recognize every election matters, from our city councils to the Legislature and from Congress to the White House."
Raven Douglas, MOVE Texas 
"One in three Texas votes will be under the age of 30 in 2020 and the majority of them will be young Texans of color. We're not just the future of this state, we are the present and come November we're claiming our rightful seat at the table."