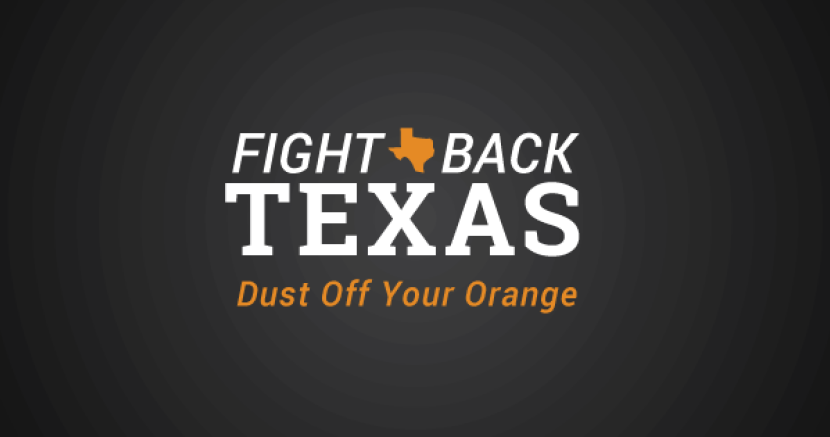 Abortion Access Back in Court - First Hearing of 2015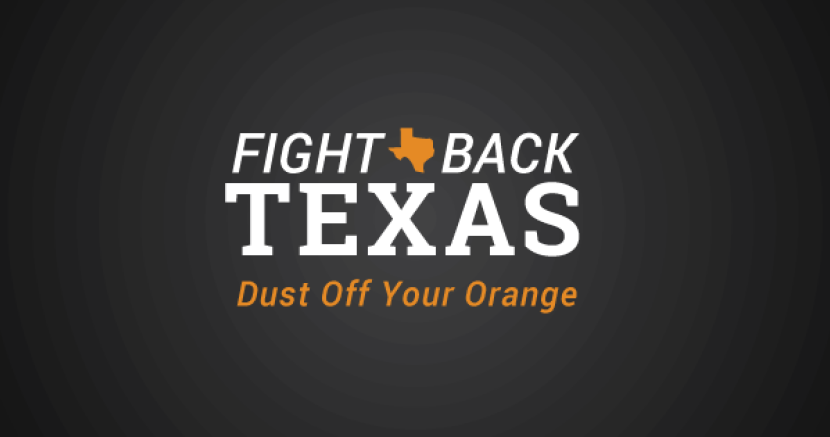 Texas abortion providers will be back in the U.S. Court of Appeals for the Fifth Circuit today to fight back against Texas' omnibus anti-abortion law, House Bill 2 (HB2), a law designed by politicians to shutdown nearly all abortion providing clinics in Texas. After a lower court struck down as unconstitutional two provisions of HB2—the medically-unnecessary ambulatory surgical center and the admitting privileges requirements—the State of Texas appealed the case to the Fifth Circuit.
In anticipation of the Fifth Circuit's hearing on Whole Woman's Health v Lakey, seven groups—ACLU of Texas, NARAL Pro-Choice Texas, National Latina Institute for Reproductive Health (NLIRH), Planned Parenthood Texas Votes, Texas Freedom Network, Texas Research Institute (Progress Texas' educational arm), and Whole Woman's Health—have joined together in opposition to HB2, to stand up for the Texans harmed by this sham law. We are united in the fight to protect access to safe and legal abortion care in Texas during the upcoming legislative session and beyond.
In October, the Fifth Circuit temporarily reversed the lower decision, closing all but eight abortion clinics in Texas overnight, but, after two weeks, the Supreme Court issued an order reinstating the lower court's decision to allow Texas abortion clinics to operate without meeting the cost-prohibitive ambulatory surgical center requirement. The Supreme Court also reinstated the lower court's decision striking down the admitting privilege requirements in El Paso and McAllen, allowing the only clinic in south Texas, Whole Woman's Health in McAllen, to remain open throughout the appeals process.
NARAL Pro-Choice Texas, Heather Busby, Executive Director:
"If the 5th Circuit upholds HB 2, fewer than 10 clinics will remain and more than one million Texas women of reproductive age will have to travel over 100 miles to the nearest Texas provider. These are real people whose lives will be affected, real people who will face harm. Your zip code should not determine whether or not you can access essential health care. Without access, Texans do not have a choice about their reproductive health care."
National Latina Institute for Reproductive Health, Ana DeFrates, Texas Policy & Advocacy Director:
"Latina women in Texas are mobilized and galvanized to fight the devastating effects of this unconstitutional attack on women's health care. Nearly 40 percent of Texas women are Latina, and Latinas are twice as likely to experience unintended pregnancies as non-Latina white women and more likely to be of reproductive age. Latinas already face formidable barriers to healthcare, including: poverty, lack of transportation, linguistic and cultural barriers, and restrictions on health care for immigrant women. If HB2 is allowed to stand, Texas Latinas are among those with the most to lose. For these reasons, Texas Latinas will be watching."
Planned Parenthood Texas Votes, Yvonne Gutierrez, Executive Director:
"Planned Parenthood has witnessed firsthand the devastation caused by HB 2. When clinics all over the state closed in October, our phone lines were jammed and our wait rooms were packed with women desperate to reschedule appointments. Texans have seen the tremendous harm caused by this bill and will not stand for further decimation of access to health care."
Whole Woman's Health, Amy Hagstrom Miller, Founder, President and CEO:
"I am proud to stand with all of you as we do the right thing and challenge bad laws like this one. We are standing on the right side of history. The closing of our Texas clinics will have an immediate impact on women and their families with only a handful of clinics left to serve the more than 13 million women currently living in the state. It's unimaginable to think about denying any of these women the right to make the personal decision about whether or not to become a parent, but it's unconscionable that those who will bear the burden most are poor women and young women."
ACLU of Texas, Terri Burke, Executive Director:
"Extremist politicians passed HB 2 to shut down health care clinics and prevent women from getting abortions. We hope the Fifth Circuit will reverse course and listen to doctors, medical experts, and major medical associations, who have recognized that laws like HB2 hurt women, not help them. Shutting down quality health care providers doesn't make women safer, it puts women at greater risk."
Texas Freedom Network, Kathy Miller, President:
"We work closely with young people across the state and know they are intensely interested in what this court will do about a law that's real purpose is to shut down clinics that provide safe, legal abortion care in Texas. Make no mistake: young people know that the future of reproductive freedom and their health care is on the line. And they're tired of politicians pushing sham laws that are really just an unconstitutional, backdoor ban on abortion."