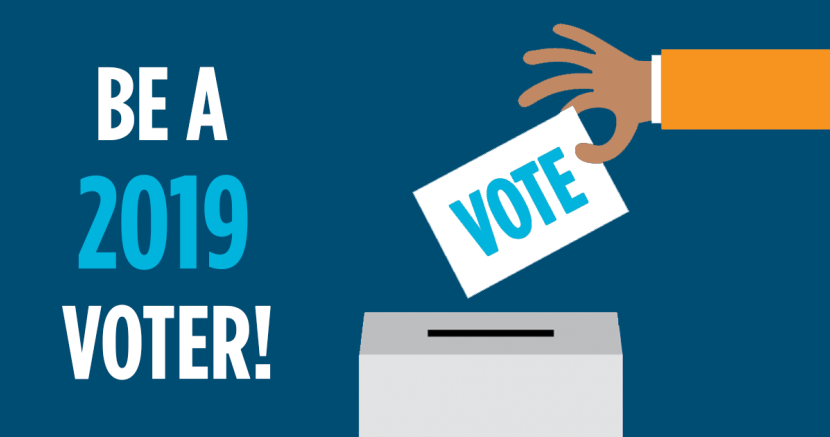 2019 Texas Statewide Ballot Guide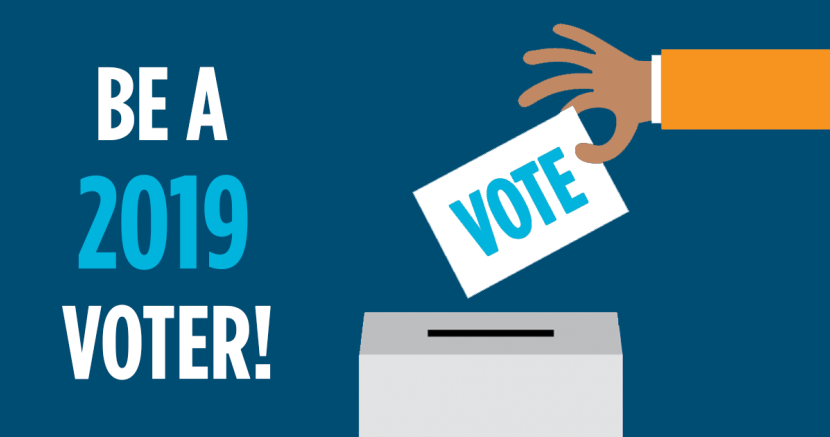 We've got you covered with our simple and informative statewide voter guide.
Early Voting: Oct. 21- Nov. 1
Election Day: Nov. 5
Texans, we have an opportunity to create change in our state this November through important state propositions, special elections, and local initiatives impacting our largest cities.
If you are not sure what you need to do to be a 2019 voter head over to GoVoteTexas.org.
Here's our 2019 Texas voter guide to help you navigate the issues and elections on the ballot this year. 
State Prop 1:
No ❌
A solution to a fair and full court system is to move to nonpartisan election of judges. The legislature must address municipal judges.
State Prop 2:
Yes 🚰
A bond to allow access to clean water and basic water treatment to Texans, regardless of income and ZIP code.
State Prop 3:
Yes 🌎
Allows for cities and counties to temporary exempt property taxes for areas declared disaster areas.
State Prop 4:
No ❌
Limits Texas against creating future funding for equitable public education and health care.
State Prop 5:
Yes 🌲
Funds Texas parks by directing taxes to appropriate department for vital resources, protection of land and species, and expansion of parks.
State Prop 6:
No ❌
We agree that health and cancer research must continue to be funded. However, the state needs to address the cancer research program funding structure and oversight before extending the funding program.
State Prop 7:
Toss Up 🤷
On the upside, it increases distribution of education funding. On the downside, there are some concerns over the effectiveness of the program that will manage the funds.
State Prop 8:
Yes 🌊
Creates a Flood Infrastructure Fund for flood control planning, maintaining flood control structures, and drainage infrastructure through the state.
State Prop 9:
No ❌
Texans deserve a fair tax system that ensures industrial and commercial properties pay their fair sure. This proposition does not allow for that.
State Prop 10:
Yes 🐶
Allows for adoption of retired law enforcement animals (like K9s) by their handler or authorized agency without cost.
Click here to see ballot language for 2019 November elections.
Special Elections Happening in Texas
Our state legislature tackles issues most important to Texan like quality school funding and education, access to health care, and three state House seats are up for a special election this November.
Texas House District 28
Dr. Elizabeth Markowitz (D) is running to represent the good people of Fort Bend County and take a long-held Republican seat, following Republican Representative John Zerwas' retirement. Markowitz will be going up against six Republican candidates. In 2018, the district had a four-point margin.
Markowitz has been a longtime advocate for high-quality public education for all Texas students regardless of their ZIP Code. Raised by a teacher and an oil worker, Markowitz has built a campaign platform that is fighting for a Texas that provides health care to all Texans, regardless of their income or ethnicity.
Dr. Eliz Markowitz has our vote for Texas House District 28
Texas House District 148
Houston Democrat State Rep. Jessica Farrar is retiring from the Texas House after serving for over 20 years. Now 10 Democrats are running to represent voters in Northern and Western Houston.
Rob Block  (D)
Kendra Yarbrough Camarena  (D)
Chris Carmona  (D)
Carol Denson  (D)
Anna Eastman  (D)
Adrian Garcia  (D)
Terah Isaacson  (D)
Michele Leal (D)
Mia Mundy  (D)
Anna Nunez  (D)
Penny Morales Shaw  (D)
Alva Trevino (D)
Christ Watt  (D)
Texas House District 100
Texas House District 100 opened up after voters elected former State Rep. Eric Johnson as Mayor of Dallas. This district is a strong Democratic district that has five Democratic candidates running to represent Dallas and Mesquite voters in the Pink Dome.
James Armstrong III (D)
Lorraine Birabil (D)
Daniel Davis Clayton (D)
Sandra Crenshaw (D)
Paul K. Stafford (D)
Make sure you're ready to be a 2019 voter at GoVoteTexas.org.