Top 10 Worst Texans of 2015
Without further ado, here's a list of 2015's Top 10 Worst Texans.
As in years past, it was damn near impossible to narrow this list down to just 10. But we managed, and you can be sure that each of the fine folks who made the cut more than earned this dishonorable distinction. 
So without further ado, check out the video and read more about 2015's Top 10 Worst Texans below.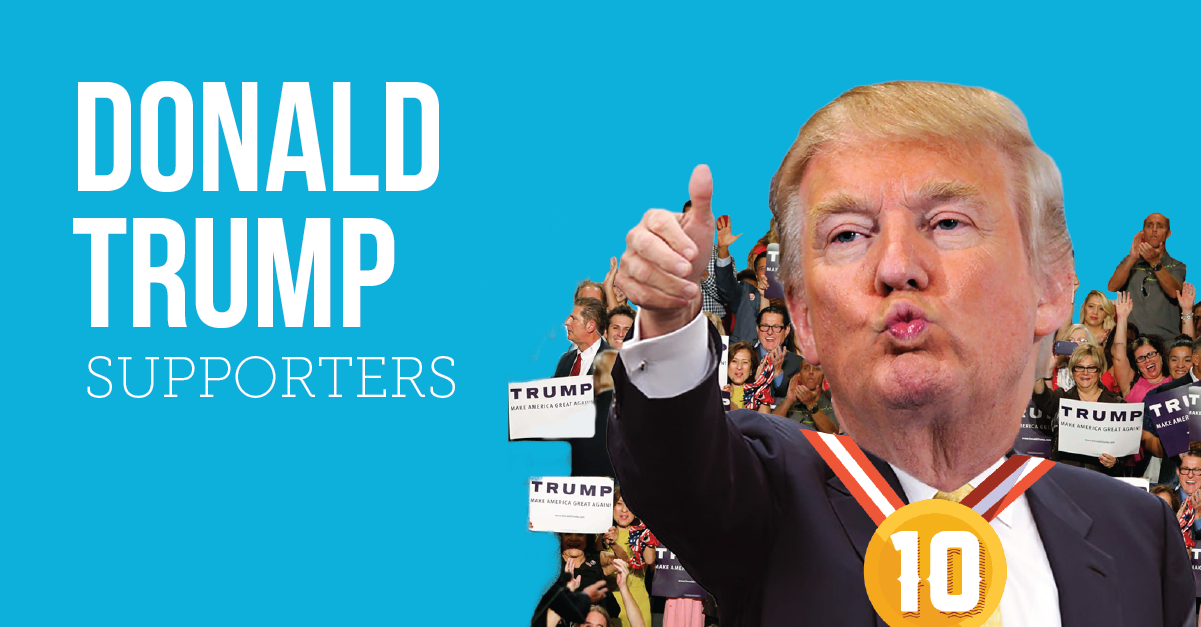 The sheer number of Donald Trump supporters who've made their way out of the woodwork over the last six months is horrifying — only to be outdone by the volume of garbage that comes out of Trump's mouth. Do these Texans live at the intersection of racism, sexism, and outright idiocy or are they just proudly embracing Trump's ignorant, dangerous, anti-everyone-but-rich-white-men rhetoric? Either way, they're the worst.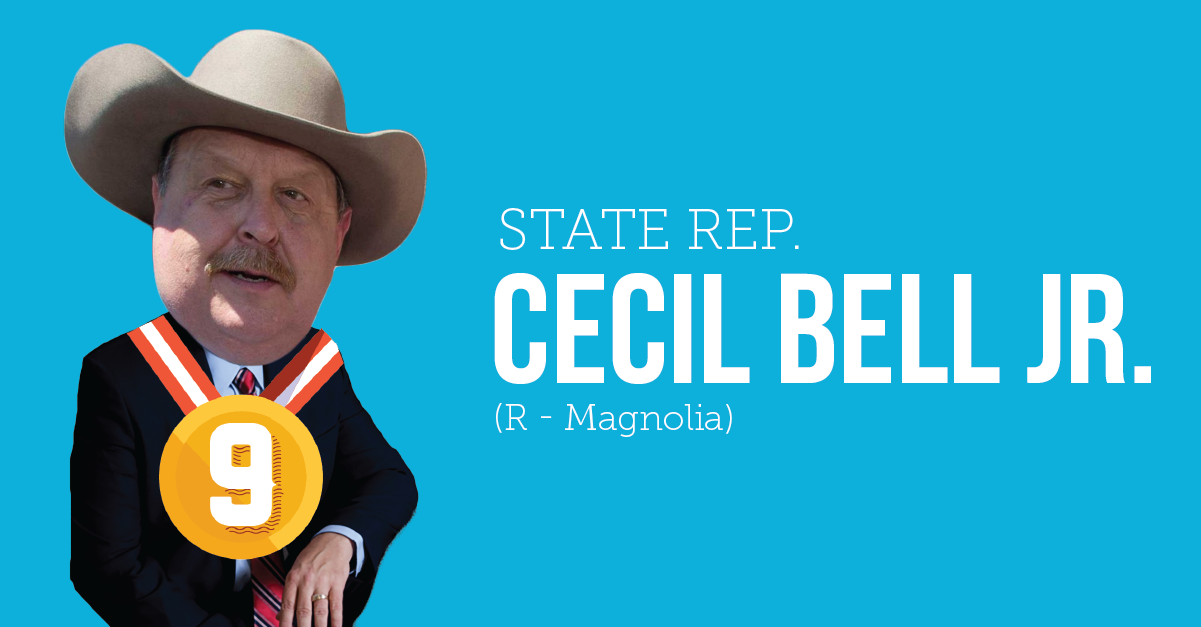 Rep. Bell — named one 2015's worst legislators by Texas Monthly — introduced a lot of really awful bills that targeted LGBTQ equality this past legislative session. Luckily, Bell isn't very good at his job. Bell and other backwards Republicans in the legislature failed to pass even one of the more than 20 anti-LGBTQ bills they introduced.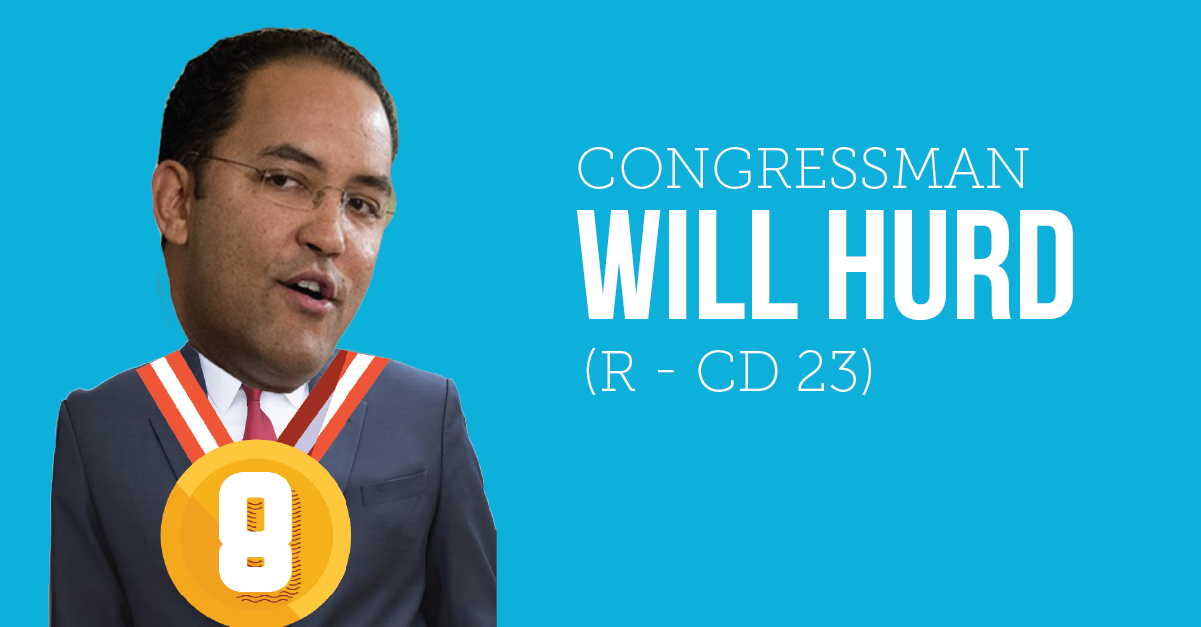 It didn't take long for this freshman Tea Party Congressman to start breaking his campaign promises. Hurd's voting record is already chalked full of votes that prove he isn't in office to represent the interests of Texas families. He's voted to cut education, health care, veteran benefits and, most recently, to let terror list suspects buy guns.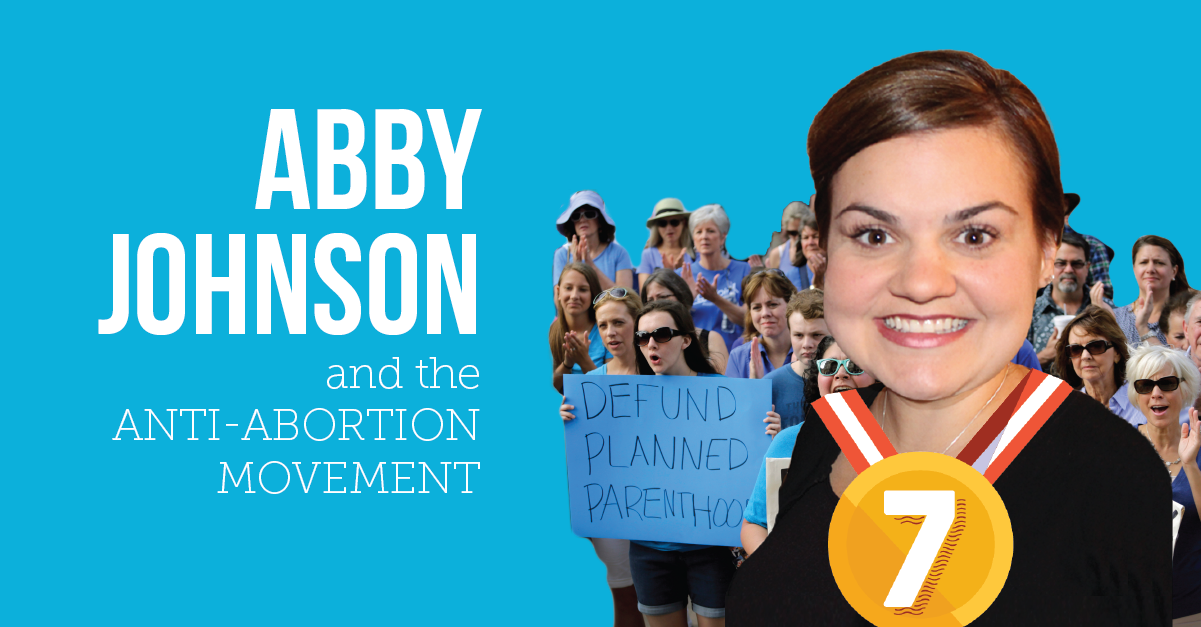 In a year tragically marked by anti-abortion domestic terrorism, Johnson, a darling of the Anti movement in Texas, played a prominent role in spreading deceitful anti-Planned Parenthood rhetoric throughout the state. The director of a sham organization called "And Then There Were None," Johnson spent 2015 sharing fabricated stories to obliterate access and harm Texans and inciting others to harass abortion providers and patients.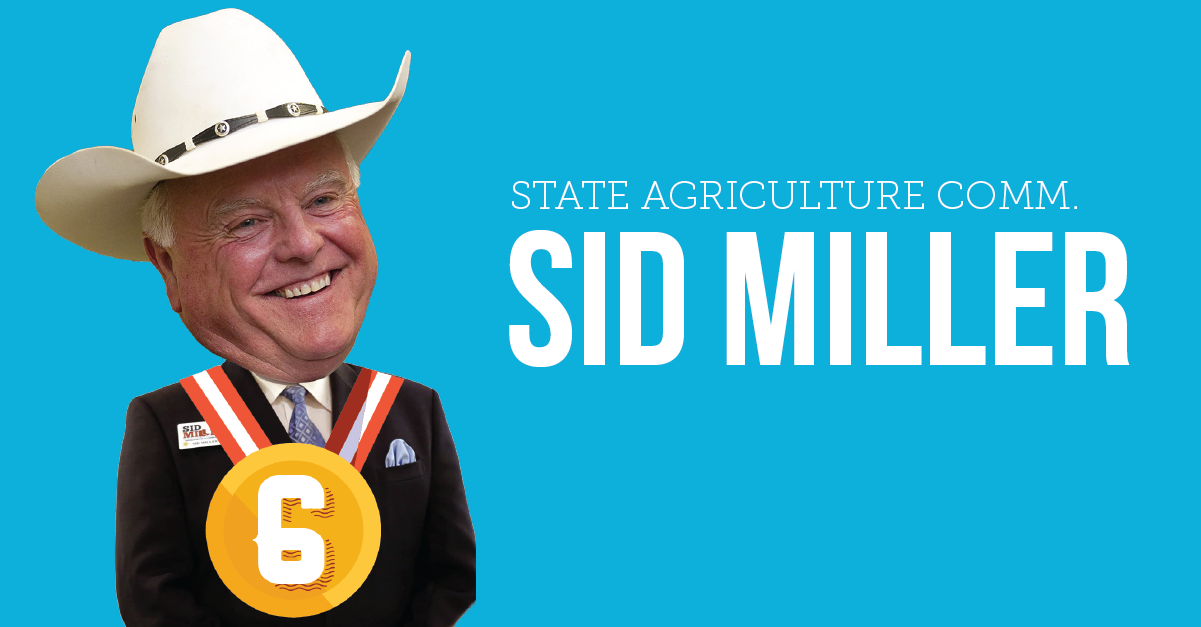 With Sid Miller on the job, absurd #NotTheOnion headlines seem to write themselves. The agency he runs is tasked with fighting childhood obesity, so naturally, one of Miller's first acts was to put cupcakes, deep fryers, and soda machines back in schools. An expert Facebook troll, he is also known for sharing posts about nuking the "Muslim world" and threatening to slap 'Happy Holiday' well-wishers.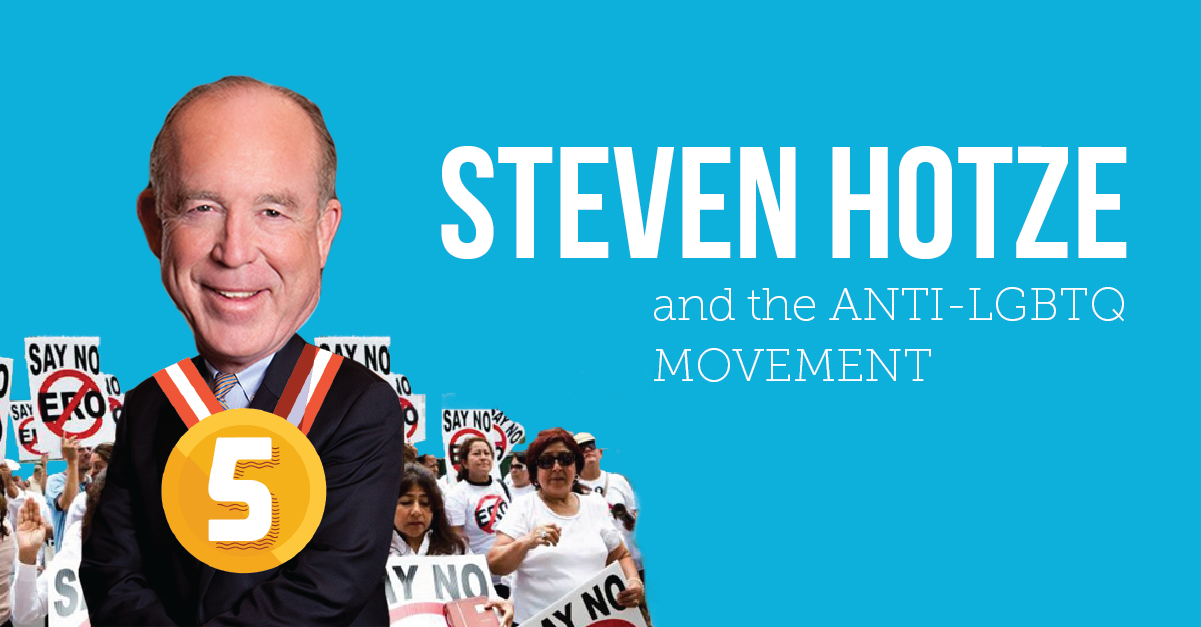 Hotze and the rest of the guys behind the campaign that repealed the Houston Equal Rights Ordinance showed us the dark depths they would sink to to go after gay and transgender Texans. Hotze, a wealthy backer of that deceitful campaign and the president of Conservative Republicans of Texas, has compared gay people to murders and rapists and gone on the record saying "we should kill gays the same way American soldiers killed Nazis."
We knew Patrick would be scary bad, and he spent 2015 proving us right. The moment he took over the Texas Senate, he changed a decades-long rule to give himself and his Tea Party buddies more power to pass his horrendous priority legislation. You can thank Patrick for open carry and campus carry. He further abused his power to wade in on repealing equal rights in Houston — so much for local control — and he's got big plans to cut health care for the most needy Texans and to legislate discrimination under the false banner of "religious liberty."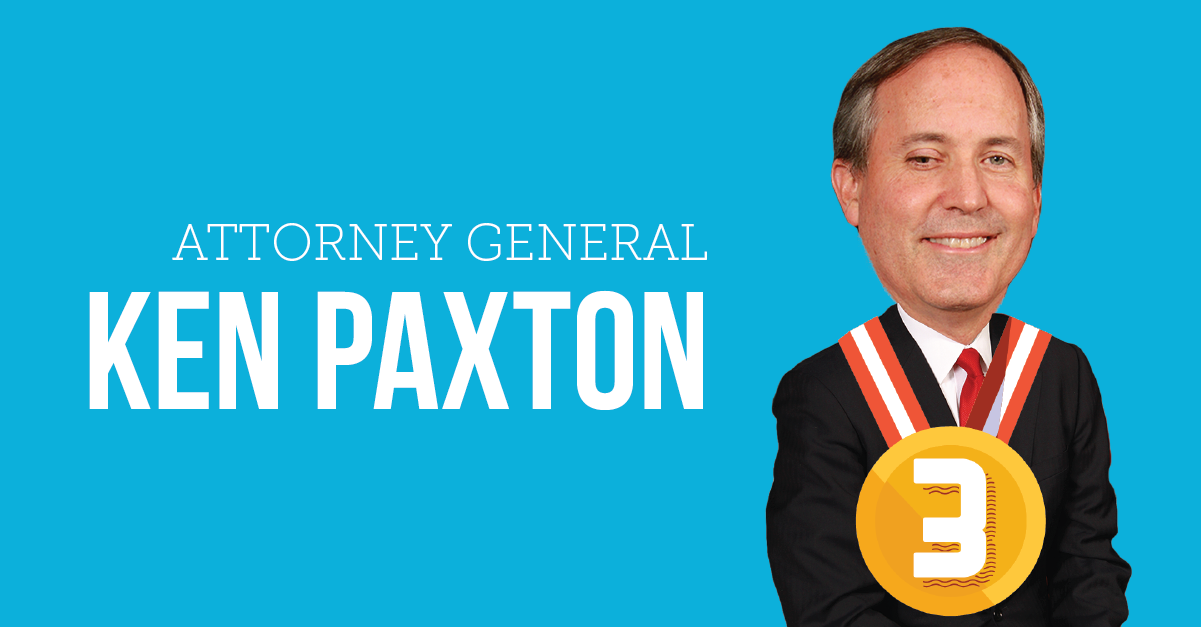 Having been indicted on three felony charges in his first year on the job, Texas' top law enforcement official spent the better part of 2015 on the criminal defendant side of the courtroom. Yet he still managed to do some pretty terrible things to Texans: he led the resistance to the Supreme Court's marriage equality ruling, advising county clerks on how break the law, and Texas Republicans' war on women and reproductive health care, blocking birth control coverage, leading the state's Planned Parenthood investigation charade, and defending the devastating abortion clinic shut down law up the Supreme Court.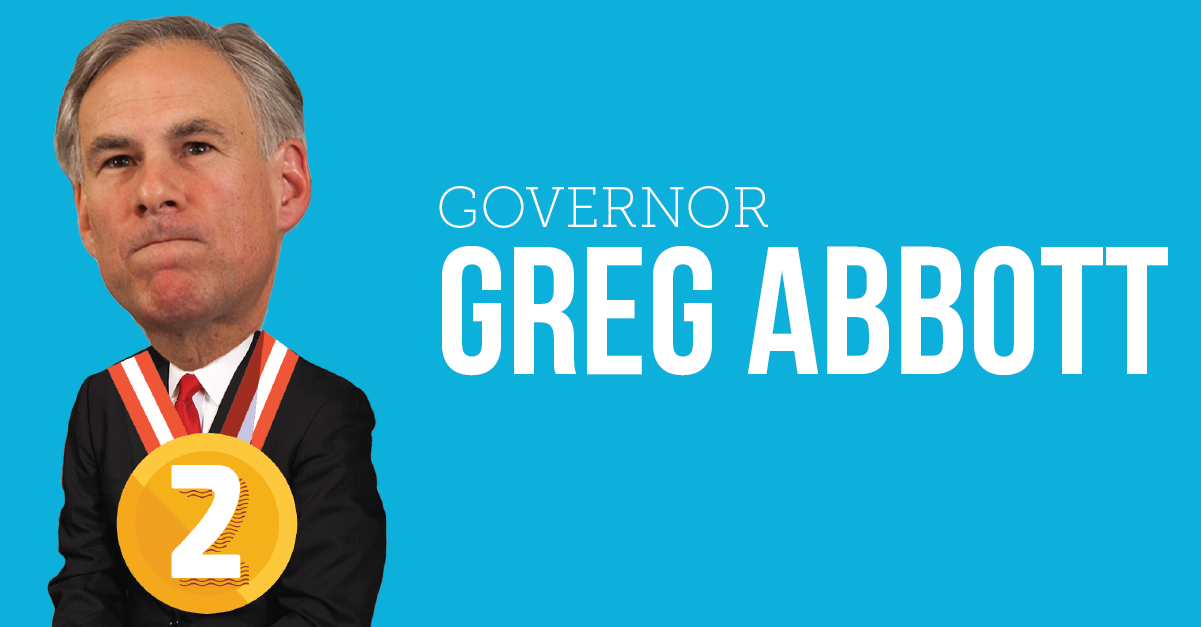 Gov. Abbott didn't waste any time taking the place of former Governor and 2014 Worst Texan Rick Perry. This year, Abbott kept that "Let's give Texas a bad name" spirit alive by — among other things — actively promoting that ridiculous Jade Helm 15 conspiracy, refusing to expand affordable heath insurance, challenging immigration reform, unlawfully ordering faith-based nonprofits to stop helping refugees, and abusing his power to go after abortion access.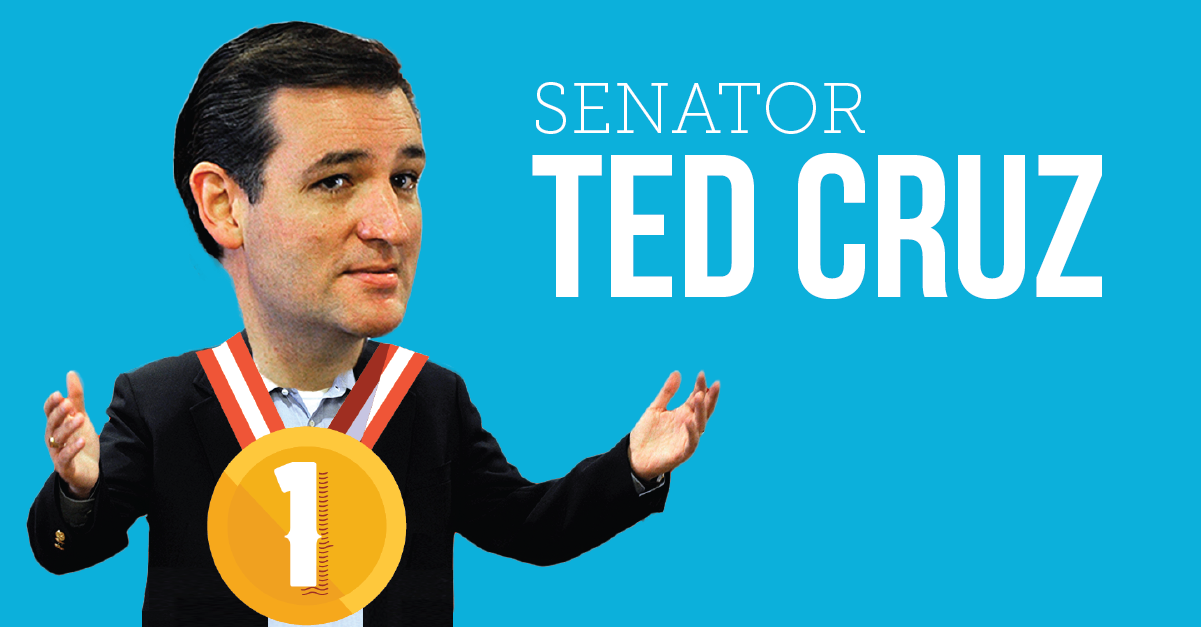 More dangerous than Trump, this Tea Party presidential hopeful — who, may we remind you, won his party's nomination for the Senate in 2012 with the support of less than 5% of Texas voters — is an expert flamethrower on the ultra-conservative side of every issue. Beyond the painfully obvious, weird personality flaws, there are so many reasons why to know Cruz is to hate Cruz. It's hard to know where to start, but here we go: Cruz opposes paid family leave and raising the minimum wage, voted against fixing student loan debt and the DREAM Act, backs ending birthright citizenship, denies climate change, wants to end abortion access and tried to shut down the federal government over Planned Parenthood, wants to repeal Obamacare but signed up for it, thinks the #BlackLivesMatter movement is about celebrating the murder of police, praised county clerk Kim Davis and the marriage equality resistance, defended Citizens United, celebrated the gutting of the Voting Rights Act, and isn't even doing the job he was elected to do — he's skipped a ton of votes in the Senate to ride Trump's coattails through the primary.
DONATE
Your donation supports our media and helps us keep it free of ads and paywalls.