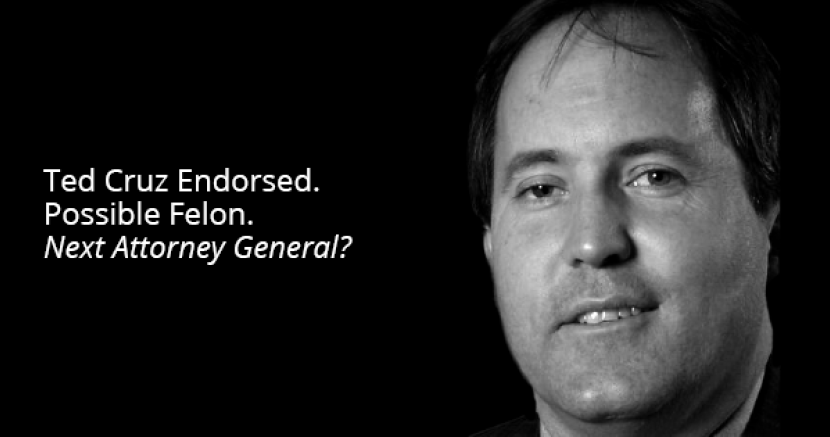 Texas Could Elect A Felon As Attorney General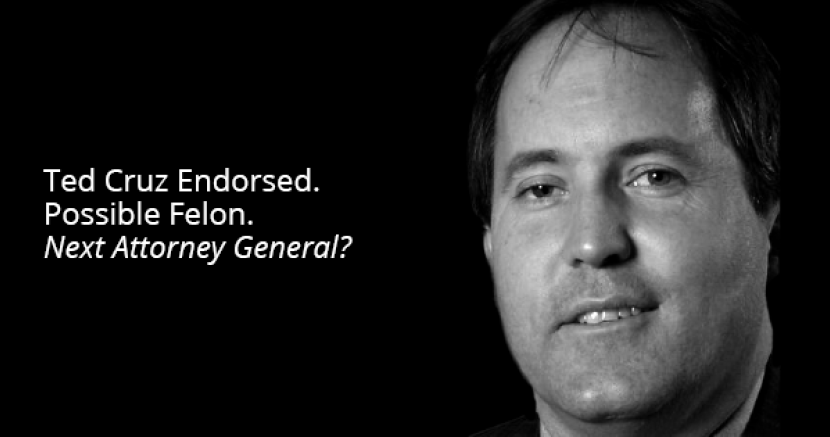 Today, a poll came out that showed Republican Ken Paxton - who has been prominently endorsed by Ted Cruz - leading in the race for Attorney General of Texas. That means Texas may be about to elect a felon as Attorney General.
Ken Paxton was attacked by his own party earlier this year for admitting to breaking a law he twice voted for as a member of the State Senate. Conservative writer David Jennings, author of the prominent "Big Jolly Politics" blog featured on the
Houston Chronicle
website,
described the Tea Party's preference for Paxton
as, 
"yet another example of Republican primary voters choosing to go with the least qualified person for the job."
Ken Paxton very well could be elected Attorney General, then immediately be indicted on felony charges. Erica Grieder, a conservative columnist for Texas Monthly,
wrote of Paxton
:
Looking over his record, he's either surprisingly uninformed about what the state's laws are, or surprisingly unconcerned about following them himself. Either quality would make  an unworthy potential successor to the current attorney general, Greg Abbott...
This is the problem with straight-ticket voting, in which unqualified candidates can sneak in to office with a slate of other candidates. Texans have an opportunity to prevent this kind of embarrassment from happening by
not voting for Ken Paxton
.
Here's what happened: