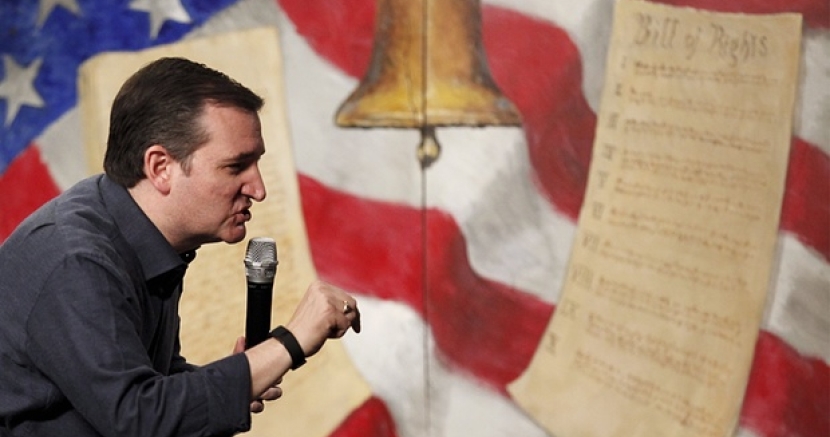 Ted Cruz Lied About Supreme Court Confirmations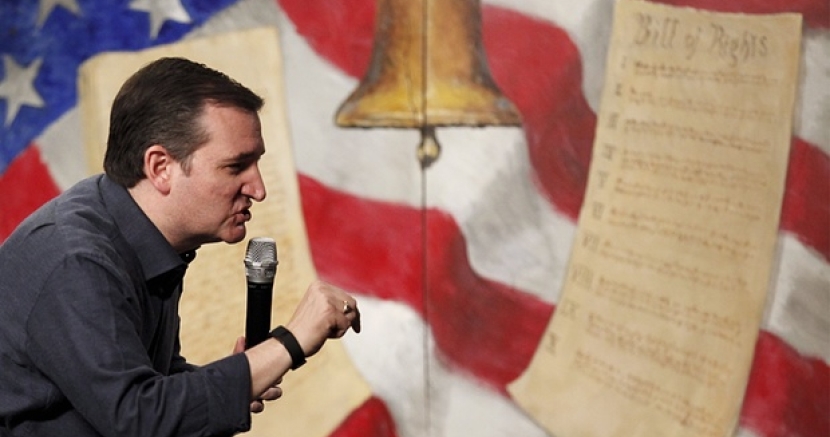 Ted Cruz has a history of refusing to recommend judges to fill Texas' vacant court seats. So maybe it should come as no surprise that he would lie about filling the most recent vacancy for the U.S. Supreme Court.
During the last GOP debate, Cruz lied when arguing why President Obama should not be able to have another Supreme Court justice confirmed:
Texas Sen. Ted Cruz (R) declared that President Obama should not nominate a successor this year and that the decision should be left for the next president. "We have 80 years of precedent of not confirming Supreme Court Justices in an election year," he said. [...]

President Ronald Reagan nominated Justice Kennedy to a vacant Supreme Court seat in November 1987. Kennedy's nomination received bipartisan support and he was confirmed by the Senate in February 1988, by a vote of 97 to 0. The vote occurred in an election year and less than a year before Reagan left office.
Here's a video of the exchange:
Ted Cruz's outrage about the confirmation process is particularly bizarre given how he's chosen to surrender his responsibilities to fill vacancies in Texas' district courts.
As we've documented for years, Texas has the worst judicial vacancy crisis in the country. There are currently eleven vacancies in Texas' federal courts - and zero nominees to replace them.
Even though its the job of Ted Cruz and Senator John Cornyn to recommend judges to President Obama, neither has done so for months.
When it comes to federal court seats, Ted Cruz should spend more time worrying about the work he's left undone in Texas and less time worrying about the constitutional duty of President Obama.