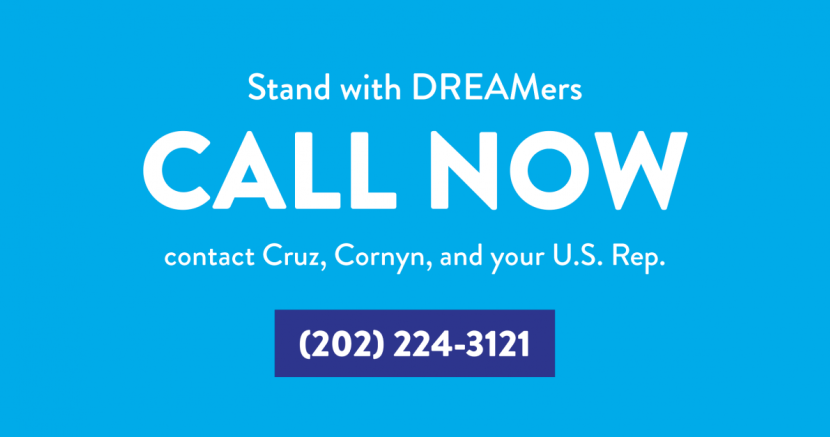 Resist Trump's Cruel DREAMer Decision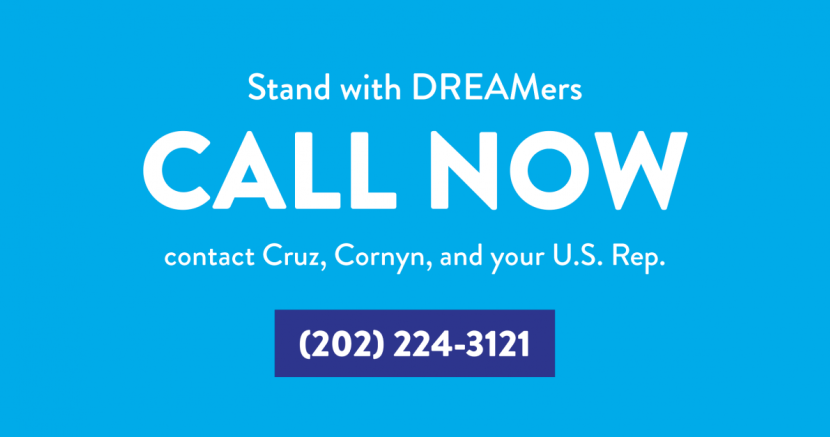 Call Cruz, Cornyn, and your congressperson
This morning in a press conference hosted by AG Jeff Sessions the Trump Administration surprised no one by attacking yet another vulnerable community: DREAMers who were brought to America as children and have grown up in what is for many the only country they know. Trump's attack on Dreamers is an attack on the American Dream.
Trump's heartless decision follows a legal threat to the DACA program led by *indicted* Texas Attorney General Ken Paxton, supported by Governor Greg Abbott, and many other Texas Republicans.
Immigrant rights advocates have been calling for comprehensive immigration reform for years. We know that there is a moral and just way to address the issue, and we know that Trump is incapable of either.
Stand with DREAMers and demand your representatives in Congress - Senators Ted Cruz and John Cornyn and your congressperson, finally step up to work on reform. If you're not sure, find out who your congressperson is here.
Call (202) 224-3121 to get connect with Cruz, Cornyn, and your representative in the U.S. House:
"Hello, my name is ____ and I am calling to demand _____ stand up and publicly support the DACA program and the bipartisan DREAM Act. This program has changed the lives of hundreds of thousands of immigrant youth across the country and it must be protected. I demand that ____ support the immigrant community and protect DREAMers."
We must stand together as a unified front against this assault on our communities.