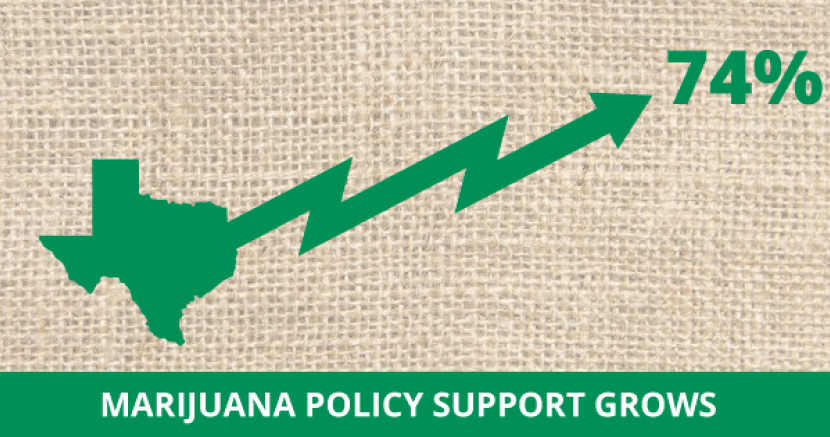 Record Number of Texans Support Marijuana Policy Reform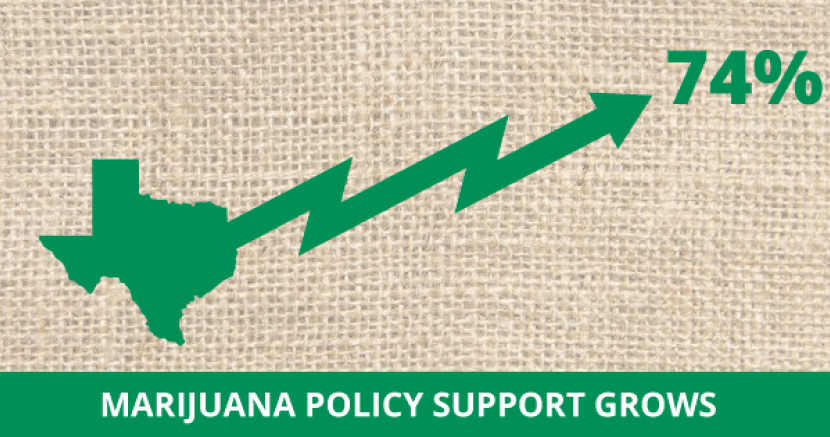 The momentum continues to grow for marijuana policy reform.
After a year of unprecedented progress for marijuana policy reform and good polls from earlier this year, a new poll from the Texas Lyceum finds that a record 74% of Texans support reducing criminal penalties for small possession of marijuana.
The poll shows that Texas is ready for marijuana policy reform - it can improve public safety, boost our economy, and provide much-needed health care options for struggling Texans.
Growing Support for Reducing Criminal Penalties
of Small Possession of Marijuana
September 2013 - 61% support
          June 2015 - 68% support
September 2015 - 74% support
+ 13 point increase in two years!
Two years ago, in 2013, a PPP poll found that 61% of Texans favored reducing penalties for small possession of marijuana. Then a poll from the University of Texas at Austin and Texas Tribune found that as many as 68% of Texans supported the policy.
Now, a poll from the Texas Lyceum finds that number has jumped to 74% - as can be seen by adding the blue "support" and green "oppose legalization, support decriminalization" portions of the chart below: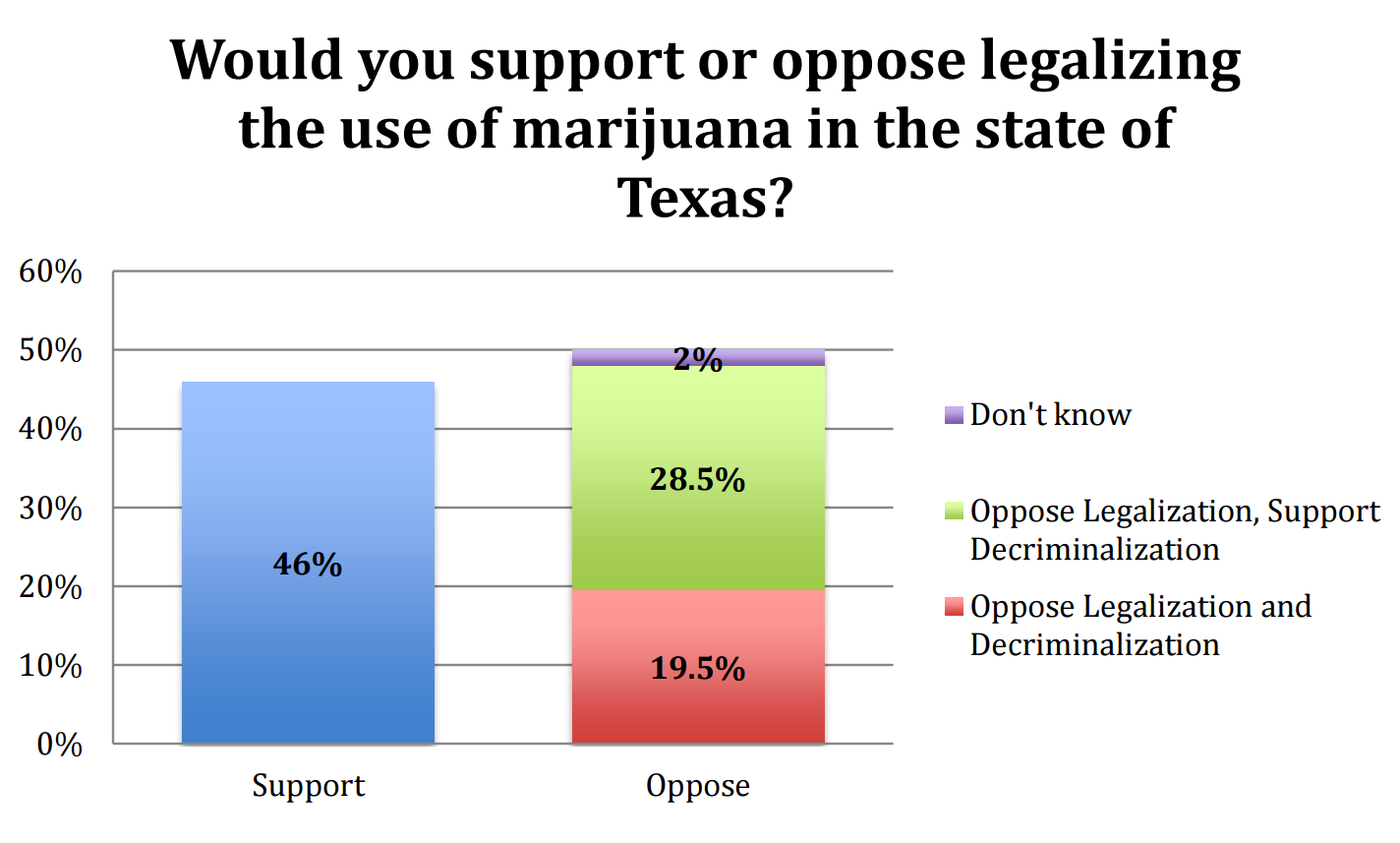 During the recent session, Rep. Joe Moody (D-El Paso) offered legislation that would have made possession of less than one ounce of marijuana a ticketable offense, like running a red light. The El Paso Times wrote a feature about Rep. Moody, where he talked about what's next: 
"I think we need to make it a major issue early on," Moody said of the coming legislative session.

He's working to do that already. A few weeks ago, he spoke about decriminalization to a gathering of political consultants in Austin.

"They were very interested," Moody said. "We got a lot of questions. There wasn't an empty seat in the room."
As many experts and supporters testified during the legislative session, Rep. Moody's bill makes a lot of sense. Instead of jailing as many as 70,000 Texans - at a cost of over $700 million to the state every year - police can issue a ticket of up to $250 for anyone caught with one ounce or less of marijuana.
We will continue sharing updates on this issue as we continue our advocacy for marijuana policy reform in Texas.