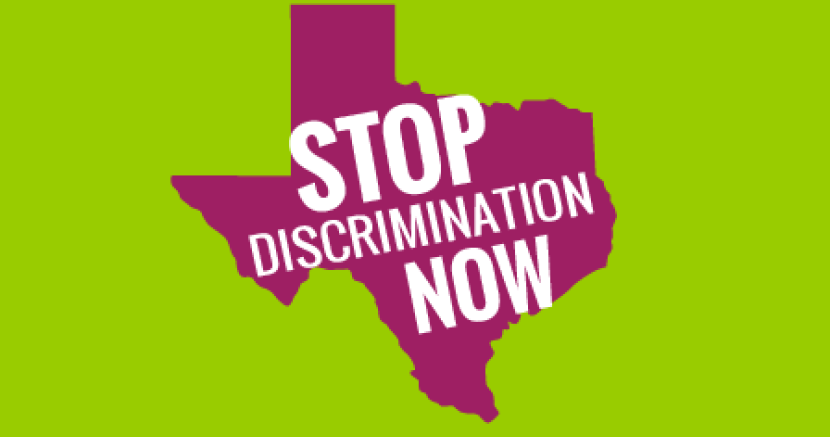 One Religious Discrimination Bill Down - One to Go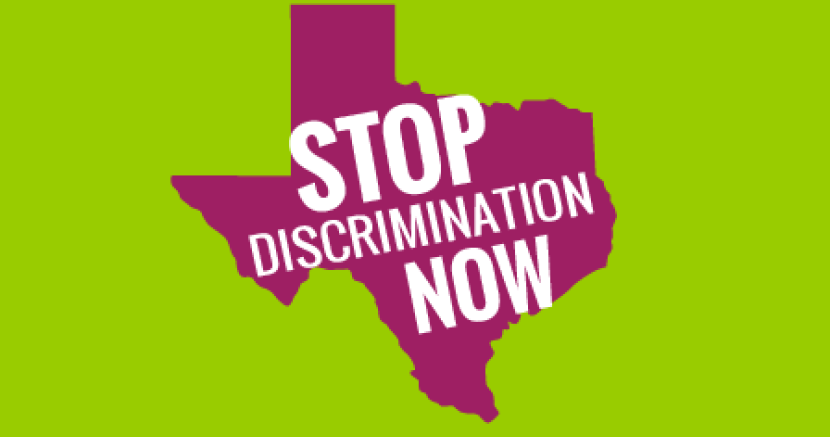 One Religious Discrimination Bill Down - One to Go
Yesterday, State Representative Jason Villalba announced he was reconsidering "entirely" his constitutional amendment proposal—HJR 55—that would allow religion to be used as a weapon to discriminate, an excuse for abuse and a license to break the law.
Rep. Villalba's decision to reconsider comes after the Texas Association of Business expressed public opposition to the radical and unnecessary constitutional amendments proposed by Rep. Villalba and Texas Senator Donna Campbell under the guise of "religious freedom."  
"[I]t is the opinion of respected business leaders throughout the state that HJR 55 may result in harming Texas businesses."
Though Rep. Villalba recognized his religious discrimination bill is bad for business and would open the door to a wide range of harmful consequences, Sen. Campbell's radically discriminatory bill is still alive in the Senate. Just last month, Sen. Campbell enlisted two co-authors for SJR 10, Senators Charles Perry and Van Taylor. Together, these three senators are championing legislation that would allow individuals and institutions to fire or turn away LGBT Texans and would also harm women, children and Texans of all faiths. Using religious belief as an excuse, a public school guidance counselor could refuse to help an LGBT student. A pharmacist could refuse to fill a prescription for birth control. A landlord could refuse to rent to or even evict an unmarried mother. A man who abuses his wife or child could claim religion to justify breaking domestic violence and child abuse laws.
Chuck Smith, Executive Director of Equality Texas, lauded Rep. Villalba's action.  
"Rep. Villalba has done the right thing in announcing he can no longer support HJR 55, which would harm Texas business and allow religion to be used as a weapon. Texas' existing RFRA has worked well for 15 years to ensure the protection of religious liberty, and serves as a model for other states. Any proposed amendment is unnecessary."
Texas Freedom Network President Kathy Miller applauded Rep. Villalba's decision and urged Senators Campbell, Perry and Van Taylor to do the same.
"We hope other lawmakers will pull down similar legislation that would give Texas a reputation for being intolerant and unwelcoming and create a hostile environment here for business and commerce."
Terri Burke, Executive Director of the ACLU of Texas, echoed this call to action.
"No Texan should be turned away from a business or government office because of who they are or what they believe or don't believe. We call upon all our legislators at the State Capitol to stand on the side of religious liberty, which is the birthright of every Texan, and beat back any attempts to use religion as a weapon to discriminate."
Click here to sign the Texas Wins petition to keep discrimination out of Texas. Join the statewide movement of Texans who believe it's time to ensure all Texans—including LGBT people—have the same opportunity to work hard, make a living and provide for their families.